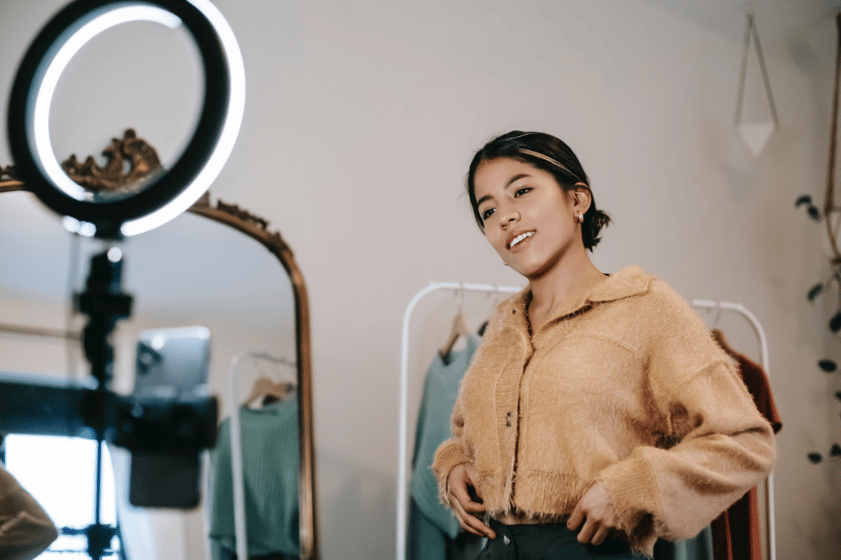 Getting new visitors to your website is a victory, but not one you should celebrate too early. Ninety-seven percent of first-time website visitors leave without making a purchase. Which is why it's important to have retargeting ads running anytime you're running a marketing campaign so your efforts don't go to waste -- and influencer marketing campaigns are no exception.
Influencer marketing campaigns can generate lots of engagement around your products and services, get new website visitors considering your product for the first time and even lead to sales. But without retargeting ads, there's a good chance you're letting most of that hard-earned buzz go to waste. Here are some tips on how you can use retargeting ads to optimize your influencer marketing campaigns for conversions.
What Retargeting Ads Are and Why They Are Important
Retargeting ads are advertisements specifically created to target people who have previously visited your website or social profiles. They serve as a way to remind potential customers of your products or services, re-engage them and get them to convert. Here are a few reasons why retargeting ads are so important:
Optimizing Your Influencer Marketing Campaigns
With all of this in mind, here are some ways you can use retargeting ads to optimize your influencer marketing campaigns for conversions.
Run Your Retargeting Campaigns with Your Influencer Campaigns
It can take 9.5 visits before a potential buyer makes a purchase, which is why it's important to run retargeting campaigns alongside your influencer campaigns. Influencer campaigns help to bring new visitors to your website, and unless you're retargeting those new visitors with ads, they may not move further down your sales funnel. We recommend running your retargeting ads as soon as your influencer marketing campaign launches so you don't lose the opportunity to remarket to new website visitors.
Create Effective Retargeting Ads
Your retargeting audience will likely be at different stages of buyer readiness. Effective retargeting campaigns keep this in mind by delivering personalized and engaging ads. Here are some ways you can make your retargeting ads effective:
Include incentives in your retargeting ads (like free trials and discount codes) -- shipping costs are the reason

25%

of people abandon their shopping carts.
Use dynamic ads to show website visitors the products they clicked on or added to their carts
Incorporate influencers into your retargeting ads to increase conversions. When referred by a friend, consumers were

4 times more likely

to make a purchase
Nurture website visitors who didn't take action on your website with "Learn More" retargeting ads
Choose the Right Platform for Your Advertisements
Choosing a platform to advertise on can make or break the success of your campaign -- if your audience doesn't see them, they can't do their job. If you know which channels your audience is on, you can place your retargeting ads there (starting with the platform where you are running your influencer marketing campaign is never a bad idea). If you aren't as sure, cross-channel retargeting ads can be helpful. Brands are able to advertise their products on:
Examine Your Mobile Experience
Ensuring that there's as little friction as possible for purchase when potential customers are visiting your website has a huge impact on conversions. According to Sweor, 38% of people reported that they stopped engaging with a website when the content and layout was unattractive. Make sure that your website is easy to navigate on desktop and mobile, and that your checkout process is convenient to use in order to reduce shopping cart abandonment.
Make Sure Your Bio Links to Your Website
If your potential customers can't easily find your website, they may move on. Both your Instagram and TikTok bios (and all of your social media pages for that matter) should include a clickable link that takes users to your website. This way, if they click through to your social media profile from one of your retargeting ads, or from an influencer's post, they'll be able to easily navigate to your website without having to leave the social platform they're using (and without having to do any detective work) -- both of which could deter them from visiting your website.
Tying your retargeting campaign in with your influencer marketing campaign can help convert prospective customers into new customers for your brand. At Statusphere, we specialize in managing influencer marketing campaigns from start to finish and can help ensure your campaign is optimized to convert. If you'd like to learn more, contact us today to speak with one of our influencer marketing specialists!