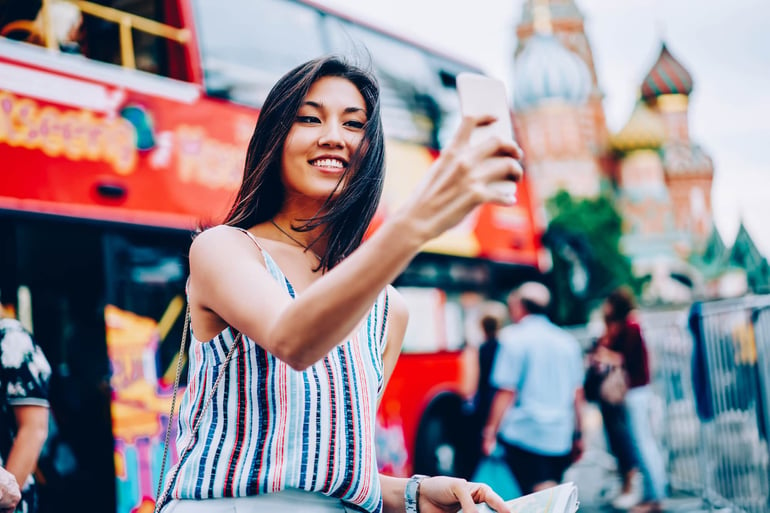 Social media has completely changed the relationships people have with brands. Now, people want to connect with the brands they love and feel like they're part of a community of makeup enthusiasts/fashion lovers/foodies/etc. Brands are using consumer-generated marketing to build those relationships and communities. The idea is to get consumers to not only purchase your product, but to get them to share your product on their own social media. This method is usually cost efficient, and has a massive return if it's done the correct way. Below we'll go over some of the ways you can launch a campaign that hits all the stops.
1) Come Up With a Contest
A contest is the most popular consumer-generated method. Many companies have done this over the years. Some run contests to create new products, like the 2014 Starbucks "White Cup" campaign. The winning doodle actually became a Starbucks cup that people received in stores. Others were done by Pepsi, Target and even Heineken. All these companies had to do was develop commercials on the contests, come up with a way to collect entries (usually with a hashtag), and then sit back and watch the homemade content roll in from their customers. Even if your company isn't a large national brand, you can still follow in their footsteps. Just come up with a good prize and let people know about it.
2) Share Customers' Content to Promote Events
It's time to get a little more creative when letting your followers know about an event or promotion you're running. Instead of creating your own assets for ads and social posts, incorporate the unique content made by your followers! Disney's @DisneyStyle Instagram account does this every year to promote the Dapper Day event at the Disney Parks. The event is all about coming to the "Happiest Place on Earth" decked out in vintage outfits. On the Instagram account, Disney Style showcases outfits worn at previous Dapper Day's to get people excited about the event. Not only does this inspire your audience, it shows them that they could have just as much fun if they show up and participate.
3) Personalize Your Products (Within Reason)
You've probably heard of Coca-Cola's "Share a Coke" campaign, where they printed up numerous Coke cans and bottles with people's first names on them. They received plenty of social media exposure when they invited consumers to take pictures of their Coke products (with the "personalized" name section showing, of course) and upload it to Twitter and Instagram. This campaign wound up being extremely successful. You can create something similar for your products, as long as you have a way of personalizing them for your customers. For example, if you run a clothing line that places designs on blank shirts on demand, you can encourage customers to share pictures of their "custom" items on social media. It doesn't need to be complicated.
4) Create A Place for Social Media Content On Your Website
The saying "if you build it, they will come" is what's important here. If you create a place on your website to display social media content that's been submitted by your customers, then they'll take advantage of it. Glossier has done an amazing job with this with their "Kits" page on their website. Here, brand partners and customers submit their own photos and lay out the products they use to achieve different looks. Glossier then puts links to all of the products so customers can buy them in one kit to achieve the same look. If you have any brand ambassadors, use them to get the virtual ball rolling. Before you know it, you'll have plenty of shareable marketing content.
These are just four examples of successful consumer-generated content campaigns from brands who really understand the benefits of getting their customers involved. Like we mentioned, it helps if you already have a team of influencers who can kick-start engagement by creating the first posts. Once your followers see that their fave influencers are on board, they'll follow suit. If you don't already have a team of influencers, no worries. Contact us to chat with one of our influencer marketing specialists.