Retail Marketing
5 Tips on How to Succeed in Retail From Brands That Really Did It
Not sure how to succeed in retail? This post gives you five crucial tips from experts that have made it big in retail so your brand can, too.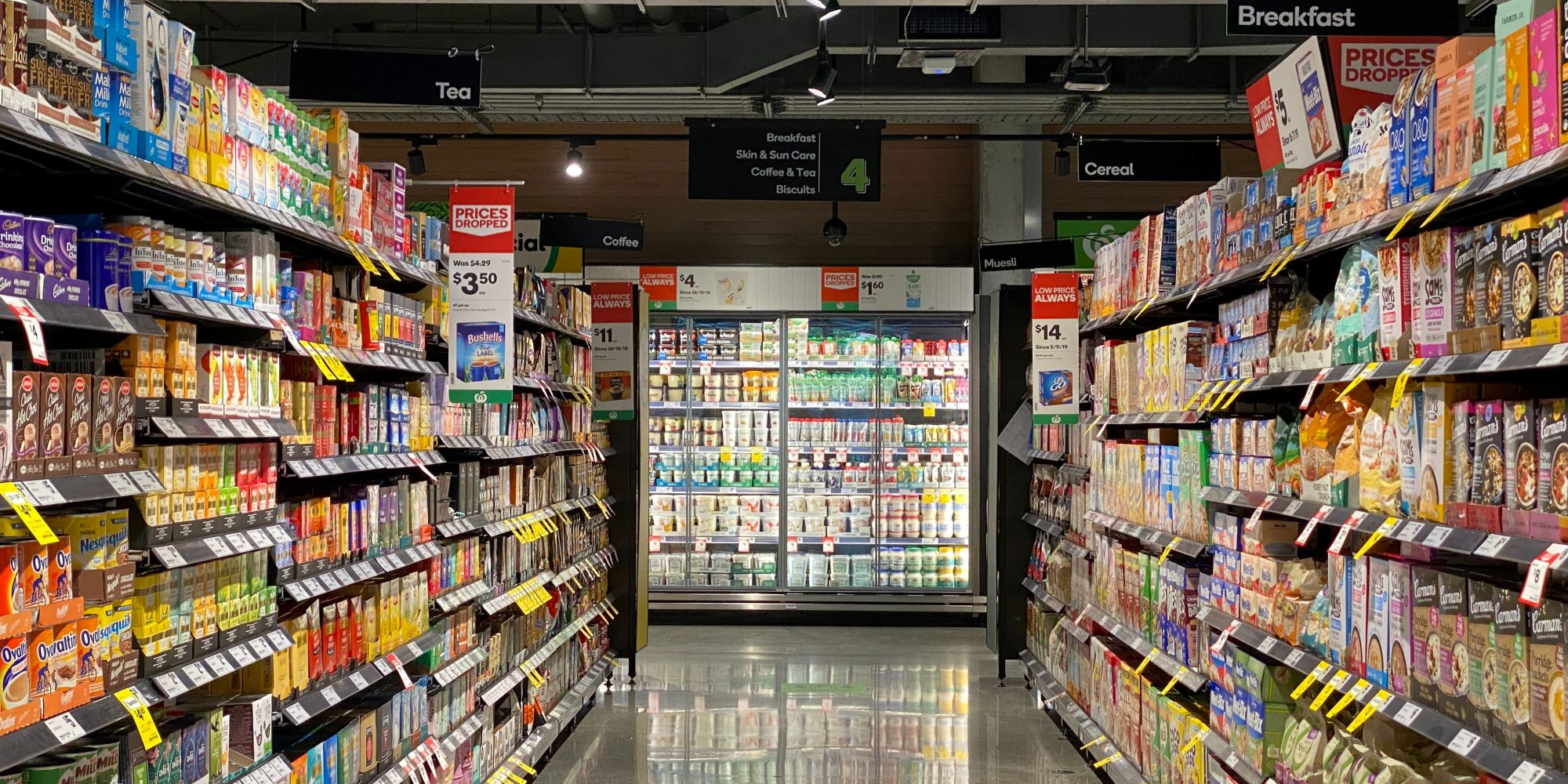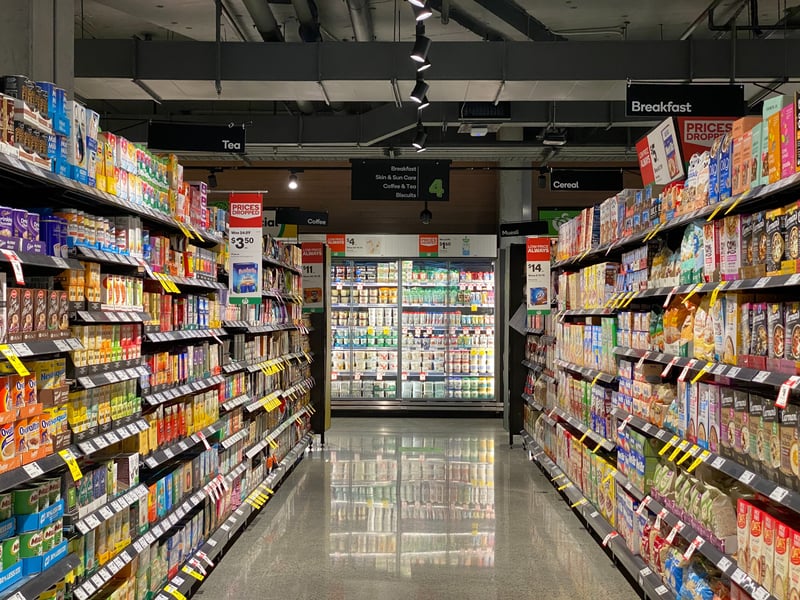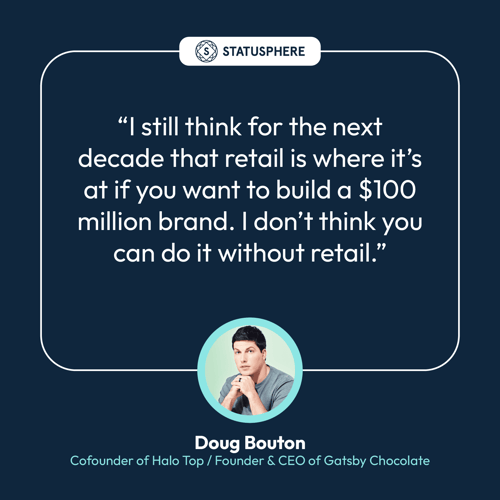 If you're determined to make it big in retail, we're behind you 100%.
Becoming an in-demand brand that gets featured on store shelves doesn't happen by accident.
But getting your products picked up by major retailers doesn't have to be a fantasy, either.
The reality? Earning that valuable shelf space easier than you might think. I recently sat down with four brand experts who've walked the walk when it comes to the world of retail, including:
Doug Bouton, Cofounder of Halo Top, Founder & CEO of Gatsby Chocolate
Melinda V. Johnson, Director of Marketing for Henkel's US Hair business & previously at L'Oréal, J&J, and P&G
Jennifer Weiderman, Chief Marketing Officer at Hempz
Jesse Wolfe, Founder of O'dang Foods (featured on Shark Tank)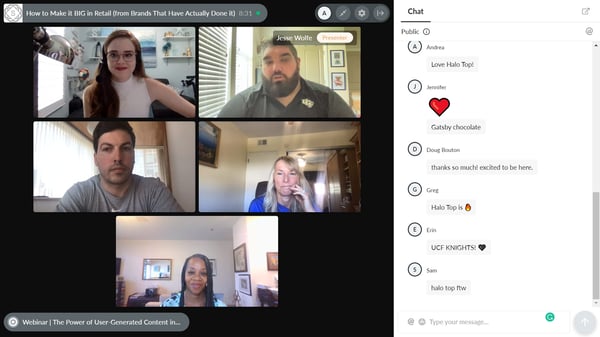 With products in big-box stores like Target, Walmart and Ulta, our panel knows a thing or two about how to succeed in retail.
Below are five tips and takeaways from their success stories to help you write your own.
Tip #1: Getting Noticed by Retailers Starts with Your "Wow" Factor
No surprises here — competition on the shelves is fierce.
In fact, 31% of brands plan on either establishing or expanding their retail footprint in 2022.
Standing out from the crowd is step one in earning that precious shelf space. That means finding your "wow" factor and communicating it to people immediately.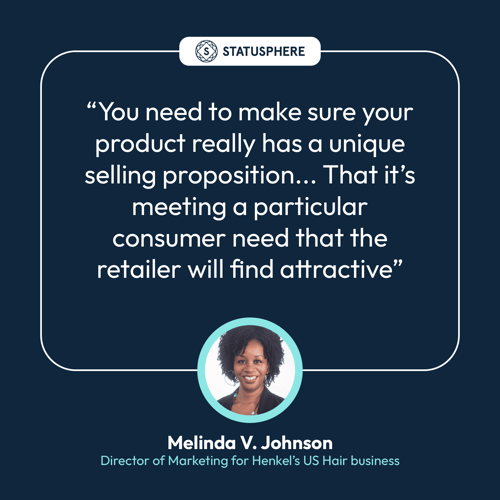 Halo Top's tagline ("Light ice cream that actually tastes like ice cream") is a brilliant example. The product, its target audience and what makes it special are all front-and-center in one line.
Having a unique selling proposition (USP) may not seem like breaking news. That said, condensing your elevator pitch into a single sentence makes it so much easier for retailers to buy into your brand at a glance. Given how small our attention spans are these days, brevity is a big deal to reach more buyers.
"You shouldn't sell a product unless the product will do the retention for you," noted Bouton.
Surpassing sales of household brands like Ben & Jerry's and Häagen-Dazs, Halo Top's popularity and customer retention speak for themselves.
Instead of labeling itself as a "diet" dessert, the brand positioned itself as a product for all ice cream lovers. That translates into a wider audience and greater exposure to retail customers.
(And seriously, who doesn't love ice cream?)
The takeaway? Put your products under the microscope to uncover your brand's "wow" factor.
Is it a special ingredient? A specific problem you solve? Something your competitors miss?
The sooner you nail down your USP, the easier it'll be to communicate your value to retailers. Being confident about your product will help retailers feel the same way.
Tip #2: Prioritize Retailers That'd Be the Best Fit for Your Brand
Many brands spread themselves thin by reaching out to every retailer they can find.
Hey, we won't knock the hustle! That said, being strategic about earning shelf space means being selective.
Because pitching retailers shouldn't be a game of "spray and pray." You run the risk of not only wasting retailers' valuable time but also your own.
During our panel, Jesse Wolfe of O'dang Foods (featured on Shark Tank!) recalled the challenge of approaching as many retailers as possible. When asked what he could have done differently:
"I would have picked the right retailer with the right amount of doors."
O'dang Foods started as a hummus company that has since expanded into other chickpea products. Wolfe noted that not every retailer was a great fit during his initial search. If a store's customer base wasn't familiar with specialty foods, hummus was a tough sell.
Wolfe also explained the struggle of approaching big-box retailers before the O'dang brand was actually ready. That's because big-box partnerships often involve getting inventory into hundreds of stores.
Enticing as it may be, supplying products to a large retailer is a massive commitment. Going through the process only makes sense if your customer base is there and ready to buy.
Even retailers with massive reach appeal to totally different customer segments. Think about Walmart versus Costco versus Whole Foods when it comes to groceries. Each chain has a different audience. Some customers crave specialty foods and top-tier ingredients. Others are just concerned about their budgets or want the convenience of buying in bulk.
The "best" retailers aren't always the biggest — they're the ones that reflect your target market. Think about your ideal customer, where they shop and where their favorite brands are sold. Start there!
Tip #3: Make Sure You Pitch Relevant Products to the Right Retailers
Not every retailer is a great fit for your brand. We've got that covered, right?
But also consider whether your individual products are a good fit for any given retailer.
Take it from a beauty industry giant like Hempz. Their products are featured everywhere from Ulta and Target to Walmart and Walgreens. That said, not all of their products make sense for each of these stores.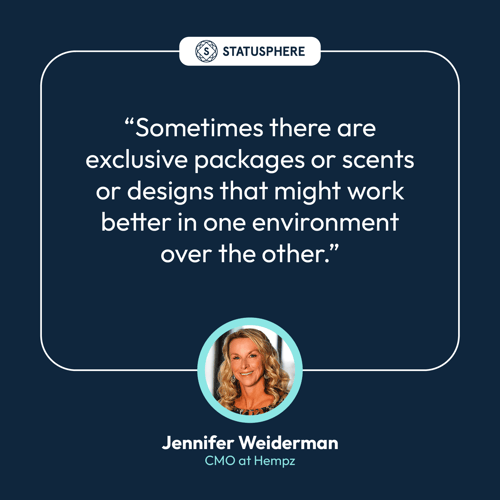 Weiderman explained the differences in Hempz's displays at various retailers. For example, the brand boasts more "storytelling" spaces at Ulta with their displays and banners.
But at Walmart and CVS, Hempz's packaging has to sell the product and brand story simultaneously.
The company pays particular attention to the style and packaging of their products at drug stores versus specialty beauty stores. Packaging also increases sales and word-of-mouth if your product is post-worthy.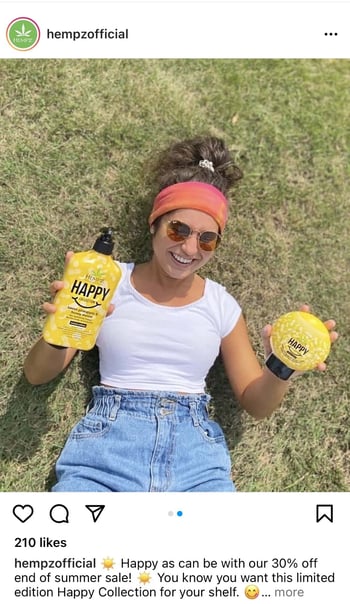 Source: Hempz
This speaks to the importance of presentation and tailoring your products to different markets. Paying attention to these small details of the customer experience means you'll meet the needs of your brand, consumer and retailer alike. That's a win-win-win!
Tip #4: Be Strategic About Staying on the Shelves Long-Term
Once you're in a store, your long-term goal should be to stay there and continue thriving.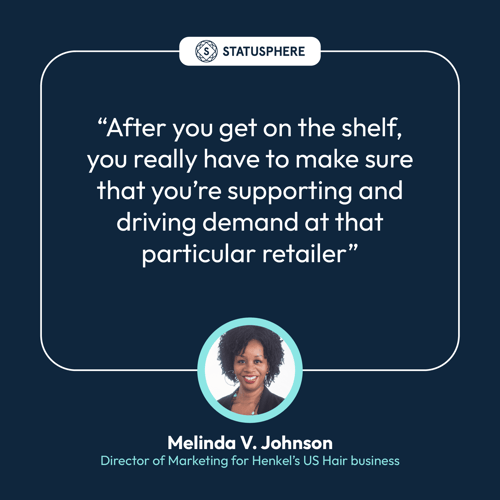 Let's say you're confident in your products and you've found retailers that feel the same. What can you do to cement yourself as part of their offerings?
The short answer is to keep making and supplying stellar products. If something's popping off, expect retailers to ask for fresh variants. That means new flavors, scents or designs. Innovate new ideas and bring them to the table to keep your retail relationships growing.
Beyond new products, your packaging is also key to catching customers' attention long-term.
We saw this from Hempz firsthand. Meanwhile, unique packaging is a staple of direct-to-consumer marketing online. Check out this eye-popping example from Gatsby Chocolate: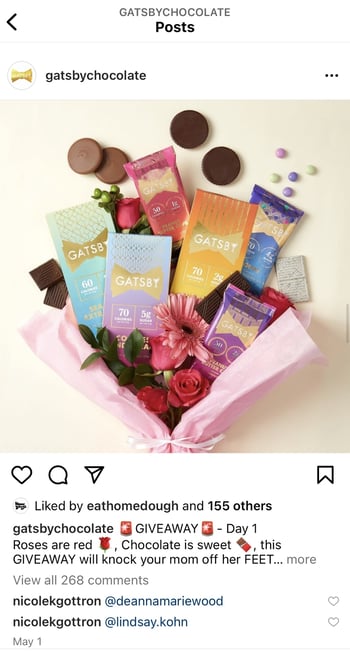 Source: Gatsby Chocolate
"There's not a ton of space when you're on the shelf," noted Johnson of Henkel. "Your product and your packaging have to do like 90% of the hard work."
That "hard work" means pulling attention away from competitors. If you're successful, retailers will reward you with loyalty and shelf space. As long as you sell consistently, you're golden.
"Being strategic is a need in retail as retailers are focused on their bottom line. They care if the units move so that's all it's about once you're in," said Bouton.
Tip #5: Be Prepared to Embrace Failure (But Don't Stop There!)
Anyone new to the retail space is bound to experience some mistakes and missteps.
And that's okay!
If you want to figure out how to succeed in retail, you have to feel comfortable with failing first.
Because no matter how much research you do, you can't know possibly everything. You can't predict the future, either. So much of retail expansion is a learn-as-you-go experience.
Take it from Bouton who went from not knowing what a buyer or broker was to building one of the biggest ice cream brands in the country.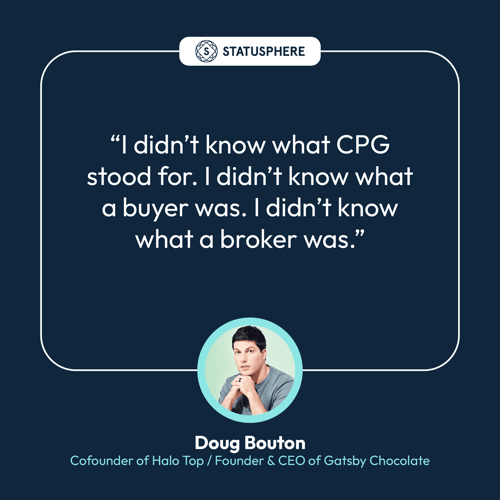 It might be cliche but you have to start somewhere. Thankfully, our panel of retail experts wasn't shy about the roadblocks they faced.
"I probably stepped on every landmine you could've come out of the gates," said Wolfe.
Fast forward to the present day and O'dang Foods has partnerships with the likes of Kroger, Publix and Walmart.
Once you accept those struggles, your journey to get on the shelves becomes less daunting. Hopefully, these stories serve as motivation for your brand to get your foot in the door of those big-box retailers.
How to Make Your Brand Stand Out to Retailers
At the end of the day, "making it" in retail starts with attracting customers and delighting them.
And by getting on the shelves at major retailers, you can do both on a much larger scale.
Our panelists are proof that there are no tricks or hacks to growing your retail footprint. The process starts when you put in the legwork and get your name out there.
Earning that recognition means uncovering ways to show off the value of your brand to retailers. That's where creators can be a game-changer.
All of the brands above have seen firsthand the positive impact of creator partnerships like the ones we develop here at Statusphere. The more people talking about your brand on social media, the easier it is to prove your brand is worth putting on the shelves.
Eager to do the same? Chat with one of our consumer-to-consumer marketing specialists to see how we can build buzz by getting creators posting about your brand ASAP.