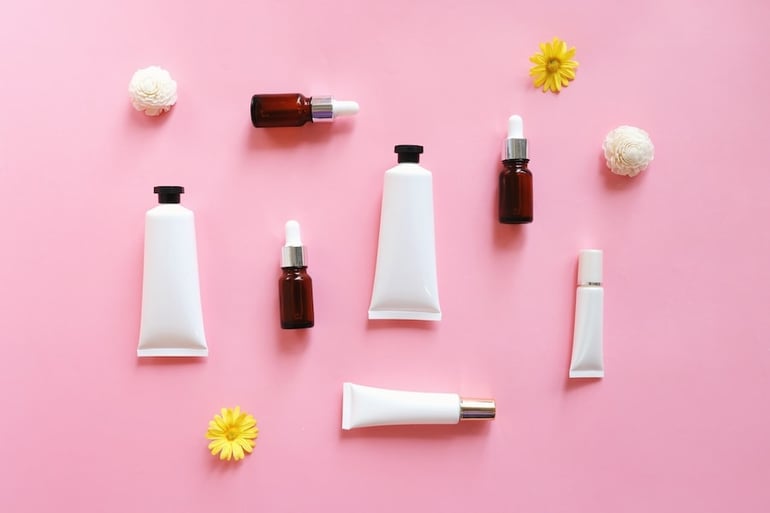 What's so special about specialty retail? A lot, it turns out. Within the last year, 82% of specialty retailers surveyed by Envoy B2B have seen their business grow. With this growth comes new opportunities — but is specialty retail the right avenue for your brand? Read on to learn how you can be sure that your brand is ready to take advantage of the benefits.
What Is Specialty Retail?
A specialty retail store is one that focuses on a specific product category. For example, while a store like Target carries a wide variety of consumer goods, a specialty retailer like Lush only offers natural cosmetic products such as soaps, shampoos, face masks, and so on. According to YouGov, the most popular and most famous specialty retailer in America is Home Depot. Also claiming spots in the top 10 are Barnes & Noble, Hallmark, Bed Bath and Beyond and Best Buy. So there's a specialty store for just about every type of brand.
What's in It for Your Brand?
1. Specialization
The most significant benefit of specialty retail is also the most obvious: the specialization itself! Stores that only focus on one product category attract customers with a vested interest in that category. This offers a prime opportunity for your brand to reach a highly targeted audience without getting lost in the noise of a run-of-the-mill department store. It also helps your brand connect with and create loyal customers who will make the trip to a specialty store just to pick up your product. If these are some of your goals as a brand, it might be time to make the move to get in specialty retail stores!
2. Expert Employees
Would your brand benefit from expert employees to help explain your products? Then specialty retail may be a great option! When a store only specializes in a single product category, their employees are educated about that category as well. For example, Ulta refers to their employees as "Beauty Advisors" and expects them to have some level of expertise in makeup products and trends. If your brand's products require explanation or demonstration, this benefit is especially relevant.
3. Social Media Collaborations
Specialty retailers offer a unique opportunity to collaborate via social media. For example, your brand can team up with a particular store to cross-promote on your respective social media accounts. Fenty Beauty is a prime example of a brand that takes advantage of this strategy. In many of their photo captions, Fenty Beauty includes the line "Available at fentybeauty.com, @sephora, @harveynichols, @bootsuk, and #SephorainJCP." Likewise, Sephora, Harvey Nichols, and Boots UK all promote their Fenty Beauty products on their own feeds.

Potential Drawbacks
As great of an option specialty retail can be, it's important to also consider potential risks that your brand may be taking. Specialty retailers rely on consistent interest in their specific product category to stay afloat. If your brand is one that could do equally well in a standard retail store, it may be worth avoiding the risk.
The decline of Toys "R" Us is a good example of this risk. In 2018, the company announced that it would be closing all of its 735 stores in the United States thanks largely to big-box retailers and the increasing dominance of Amazon. The key takeaway from this example? If your brand belongs to a broad product category — like toys — that would also sell well in a big-box store, it might be better to avoid specialty retail.
Another potential drawback of specialty retail is the smaller audience of consumers. Because specialty retail stores focus on one product category, they are usually smaller and have fewer locations than big-box stores. In other words, if you're trying to position your product in front of a wide audience in a wide range of locations, specialty retail may not be the ideal route for you.
Is Your Brand Ready for Specialty Retail?
If the benefits we mentioned earlier sound tantalizing, then it's time to assess whether or not your brand is ready to be in a specialty retail store. Consider the following questions:
Does your brand have a highly specific target consumer?
Does your brand have an engaged social media audience excited for your retail rollout?
Have you researched and selected specialty retail stores that align with your products?
Have you considered and planned for the potential risks of going all-in on specialty retail?
If you answered yes to all of these questions, then your brand is in a solid position to take advantage of specialty retail's benefits. If you're looking to expand your social media audience in preparation for a specialty retail rollout, influencers can be a huge help. At Statusphere, we can help ensure your brand is ready for specialty retail by matching you with the right influencers. Click here to chat with one of our influencer marketing specialists today!