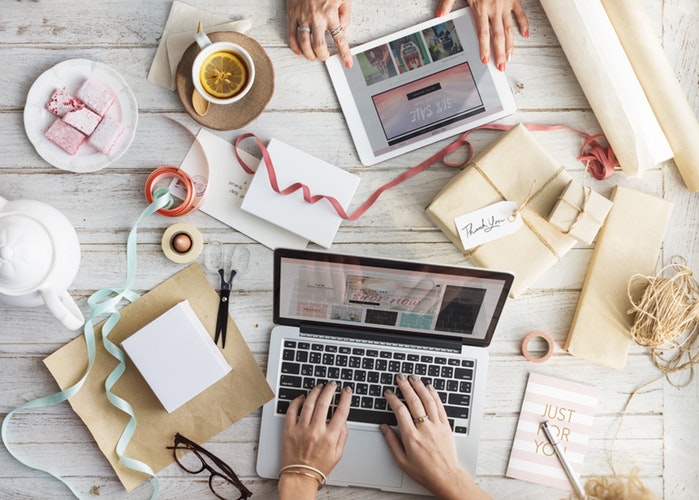 When you start looking at the time and work it takes to find influencers, manage a gifting campaign, and analyze the results, you may start getting cold feet about trying it for your brand. Don't worry, if the scope of running a gifting campaign seems intense, outsourcing the process to influencer gifting platforms can help get the word out about your brand, with less strain on you and your team. Here are 3 of the most popular kinds of influencer gifting platforms available and the services they provide for brands.
1. DIY Influencer Platforms
These platforms might not do all the work for you, but they certainly optimize steps in the process of creating an influencer gifting campaign. DIYing a whole campaign isn't easy, but combining the benefits of these platforms and tools makes everything more manageable.
Influencer Search Platforms:

Use these databases to find the right influencers for your brand and campaign.

These platforms filter influencers based on different criteria (gender, location, type of content, number of followers, etc).

Note: most of these search platforms require a monthly or annual fee. Be ready to pay up to find influencers using this method.

Influencer Data Platforms:

Use a data service to gauge the results of your campaign.

Many compile all the data into graphics and charts that make reporting your campaign's success to your team a breeze.

Note: when deciding on a data platform, make sure it's one that can measure all of the data points you need. Many platforms aren't able to collect numbers from influencer content such as Instagram Story views. A lot of data will still need to be submitted to you by the influencers themselves.

Excel Spreadsheets and CRMs:

These tools help keep you organized during all the campaign chaos.

Use them to keep track of the influencers you want to work with, who you've contacted, who has accepted, who has posted, post stats (likes and comments), and more.

Spreadsheets and CRMs are perfect for organizing the info you pull from the search and data platforms.

Note: these tools will only be as helpful as you allow them to be. If you aren't keeping them organized and up to date, they'll be useless.
2. In-Person Gifting Platforms
If you're interested in combining your social media marketing efforts with some face-to-face interaction, then utilizing an in-person gifting platform is the way to go! These platforms help you get your products into the hands of people, whether it be college students or celebrities, to give them a chance to try your product for themselves.
You don't have to buy a booth at an event to get the most out of it. Be a sponsor and provide your products to be added to grab bags and gifting suites.

Work with a platform that specializes in promoting on college campuses to help your product become the newest trend among the student body. College campuses have their own micro and nano-influencers, so try getting your products into their hands first.

Work with platforms that will place your products at events or locations where you know people will be interested in your product. It wouldn't make sense to gift dog food at a campus swim meet, right?

Note: There's no guarantee you'll see ROI with this method. When products are gifted without incentive or to people who don't really want them, you run the risk of your product getting tossed or thrown into a junk drawer never to be seen again.

3. Full-Service Platforms
Want the benefits of an influencer gifting campaign without the hassle? Then a full-service platform will do the trick.
These platforms handle everything, from finding influencers, to shipping out the products, to reporting the campaign results and collecting any valuable feedback and reusable, user-generated content. (Just like working with Statusphere.)

You negotiate and agree to terms with the platform, send your product to them and then watch your campaign run.

Make sure you look at the case studies of other campaigns they have successfully managed. The way the company communicates with influencers will end up reflecting on your brand.

Note: the mishandling of an influencer campaign by a management platform could give your brand a bad reputation in the influencer community, especially if they aren't following through with their promises to influencers or speaking to them in ways that go against your brand's protocol.
About Statusphere
There are plenty of influencer gifting platforms that can help you get the job done. Choosing the right one just depends on your brand's needs and goals. At Statusphere we help you scale your product gifting campaigns, without the added cost of building an in-house team. Statusphere handles everything from influencer communication, match-making, shipping and reporting!
If you're looking to work with a full-service influencer marketing platform or have any questions about running your own influencer gifting campaign, click here to chat with one of our influencer marketing specialists!