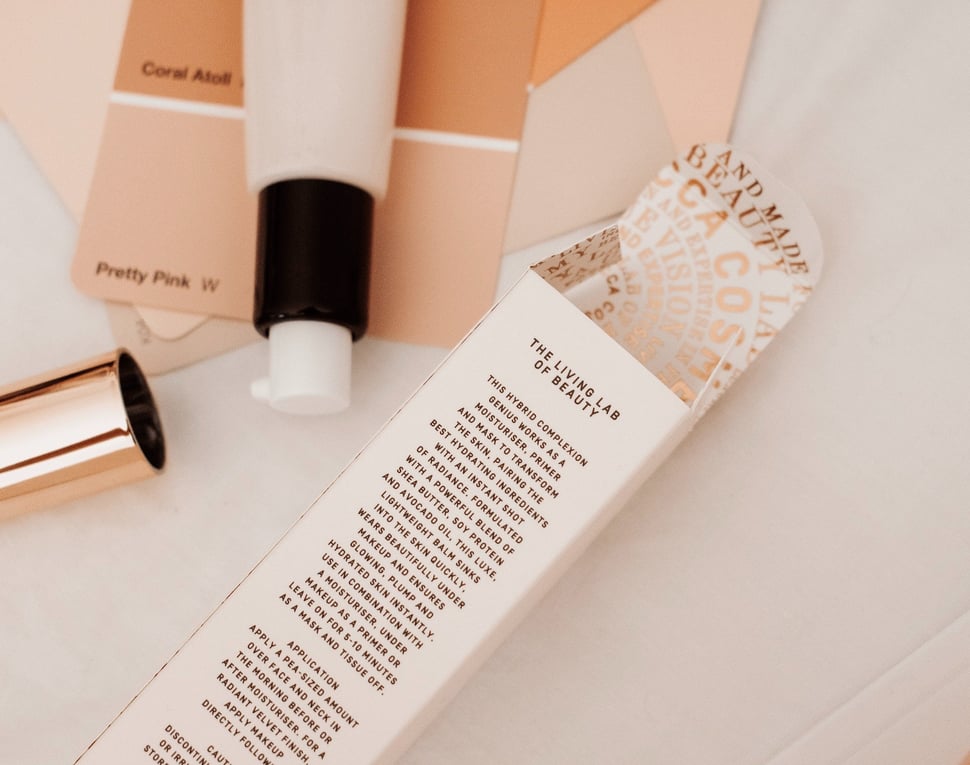 Sending PR packages to influencers, agencies or consumers who you'd like to get your brand in front of increases awareness, creates honest reviews and builds positive new relationships. Whether you use an influencer database or individually contact them, the process as a whole can take on average 70 hours of work. That's why you should consider utilizing an influencer marketing platform to optimize every step of the process. We broke down each step for sending PR packages to influencers at scale below:
1. Why do you want to send PR packages?
Are you trying to build your network of brand ambassadors? Partner with more agencies? Get the word out about your latest product line? Based on your goals, you will need to allocate the right amount of time and energy every step of the way.
2. Identifying Your Target Audience
Know your own audience before picking influencers to send your product to. Demographics like age and gender play an important role in determining your recipients. Identifying your target audience should take around 1 - 2 hours.
3. What are you going to send?
No matter what kind of campaign you're running, each step should be strategic. Consider these products that are good candidates for your next PR package:
Product Value of $20+:
The products you're sending should have a value of at least $20. You want to make sure it's enticing enough to share the product with their audience. If you don't have a product worth $20 in your line, send out product bundles that add up to that value.
Products That Are Easy to Ship:
If a product is easily breakable, needs to be kept at a certain temperature or is too large to put in a small box, you should probably choose a different product in your line. If all of your products are difficult to ship, send influencers coupons for them to use at their leisure.
Products with Cool Factor:
Influencers love showing their followers the next new thing. So if you have a trendy, new product (or one with a "cool factor") you can get away with sending a lower priced item - this is why branding is so important.
4. Looking For Influencers
We mentioned paid databases and other tools to help you find influencers, and while you can target by a ton of different factors, you'll still need someone to vet these potential recipients. If you're going to DIY your influencer search, you can search through hashtags, location tags or look through your own followers.
Choosing the right influencers means their core values and audience should align with that of your brand—it makes them more likely to want to connect and actually use your product. Here are a few tips to keep in mind when looking for influencers that fit your brand:
Do they need your product?
Do they use something like it already?
Does their aesthetic match your brand?
Do they post content similar to what you're looking for already?
In all, this step should take about 5 - 10 hours of work. For more tips on how to find the right influencers, check out

this blog

.

5. Offers and Pitching Influencers
At this point, you should have curated a list of influencers that align with your brand. In our experience, about 25% of influencers ghost brands after receiving a product to promote, so be sure to add in some buffer.
Once influencers have read the first email or direct message you've sent them, they should have a clear understanding of who you are and what you're asking for. In your pitch you should include:
An introduction, don't assume they already know your brand
What stood out about them
Why you think they fit your brand
The product(s) you'd like to send
When reaching out to them, remember to be professional and genuine. (First impressions matter!) You should spend around 5 - 10 hours here.
6. Influencer Communication
Finding and initiating contact with influencers is one thing, but when you want to start officially partnering up that's going to take hours of negotiating rates, finalizing contracts and establishing brand ambassador guidelines. If you're sending PR packages that you hope will lead to more formal partnerships, definitely add 15 - 20 hours and consider hiring an in-house influencer specialist.
7. Shipping Out
Shipping is one of the more time-consuming areas, you'll spend approximately 8 - 15 hours here. Be ready to receive and send shipments, pack individual boxes and actually mail them out. You should also let them know when you've sent the PR package, that way they know to be on the lookout for it.
If you want one less thing to worry about, like shipping, a more full-service gifting platform might be the best option for you. That way, shipping operations and tracking updates are all taken care of—we'll go into this more later!
8. Creating an Experience
Presentation is also something to keep in mind since it's a representation of your brand. A handwritten note can go a long way in strengthening your relationship with an influencer and show them you care. Let them know what your social handles are, encourage them to share or review your product and of course, thank them!
9. Engage with Influencers and Track Content
Remember to engage with the influencer's content once they start posting. A like and a thoughtful comment not only encourages them to work with you again, but also looks great to any of their followers who are curious about your brand.
Keeping up with any posts regarding your PR package will allow you to collect any reviews or questions consumers might have. Because they are not required to post about your product, this step will take a little longer: roughly 8 - 20 hours. Even if they don't post, reach out with a kind email to remind them of the package and ask if they have any feedback for you!
10. Use a Full-Service Platform
Full-service platforms take care of all the necessary steps to successfully send PR packages out. Finding influencers, mailing packages and tracking ROI are just a taste of what these platforms can help you with. They simplify things on your end, eliminating the need for an in-house team while keeping everything streamlined.
Statusphere can help you scale PR package campaigns and build relationships with influencers. At Statusphere, we handle everything from matching you with the right influencers to sending the products out. We guarantee quality social media posts are made in exchange for gifted products.
With years of experience dealing with PR packages, our team can tailor a campaign to fit your needs. Interested in sending PR packages to influencers? Contact our team of influencer marketing experts today!