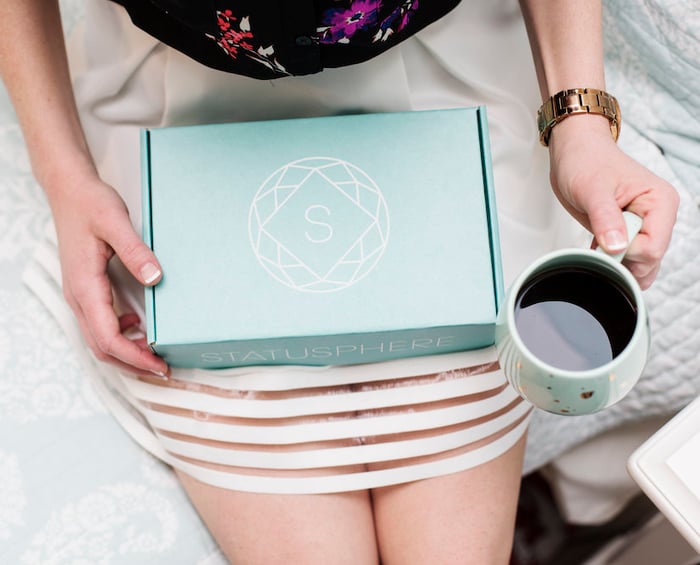 Growing a brand calls for planting the right products into the right audience. And with influencer product seeding, brands are able to do just that. Similar to product sampling, influencer product seeding is the act of sending products to social influencers with the hopes of starting word-of-mouth referrals, gaining feedback about your product and to create organic user-generated content. If brands aim to create more buzz or brand awareness, consumer engagement and drive sales for business, influencer product seeding can help.
Fortunately, Statusphere has experience on all sides of the influencer marketing world and knows the importance of this method. We work to eliminate the common complications brands face when working with other influencer product seeding platforms. Here's why Statusphere is different:
Influencer <> Brand Match-Making:
Finding your "match" when it comes to influencer product seeding can seem overwhelming. Many influencer marketing platforms make this process even more difficult by having the brand search through hundreds of influencers to find and contact the right ones. Instead of this method, or blasting the influencers with irrelevant opportunities, we focus on pairing brands with influencers who make the most sense. This allows for more authentic collaborations, which ultimately get better results for the brand and the influencer.
Think of Statusphere as the Match.com for brands and influencers. We use a successful matchmaking system to save brands time that could be better spent on other marketing efforts. We match influencers to accommodate to brand's goals and desired audience to be reached, which makes for better targeting and more successful campaigns.
Influencer Communication:
Many platforms solely focus on keeping the brand satisfied, forgetting all about the influencers. And although the brand's needs are important, the key to a successful product seeding campaign relies on the influencers' experience. At Statusphere, we work to create one-on-one, personalized relationships with influencers by handling deadline reminders and campaign communications, all while managing any posted content so that the brand doesn't have to. We prioritize fostering positive brand-influencer relationships so brands are seen positively in the industry and to open opportunities for long-term brand ambassador partnerships.
Handles Shipping to the Influencers:
Shipping products to influencers can be a full-time job by itself and can make your office start to look like a cluttered warehouse. But this stage can make or break your product seeding campaign. Afterall, how is the influencer supposed to post about your product if they never received it? At Statusphere, we handle the shipping for you to ensure a timely and easy delivery.
We manage the tracking details and communication with influencers so that you can feel confident they're having a positive experience from the start. Along with shipping, we also include custom notes and checklists in the packaging to keep the influencers on track throughout the campaign.
Keeps Track of Analytics:
Influencer product seeding posts can help your company grow, but it can also cause an overflow of numbers. Unfortunately, data reports from other influencer marketing platforms can be hard to read. At Statusphere, we consistently track the likes, comments and total reach of each influencer's post in a database to create clear monthly reports. This way, brands are able to easily measure the success of their product seeding campaigns without all the calculating. Additional reports we can create to support your brand's needs include:
Retail Support - Is the goal of your influencer campaign to support retail sell-thru? We can create a beautiful report that you can send to your retail partners showing how you are supporting them
Product Launch - Do you need a presentation to show how users are enjoying and posting about your product to get new retailers excited to work with you? Statusphere can provide this.
Easy Brand Portal Access - Easily access, download and repurpose influencer photos for your own social media in the future. For more info on how to correctly repurpose user-generated content, check out this blog.
Influencer product seeding is a valuable strategy every brand should try. You can always DIY it, but why go through all the hassle? At Statusphere, you tell us what you want/who you want to reach, we handle the rest (making your life easier). Ready to launch an influencer product seeding campaign of your own? Click here to chat with one of our influencer marketing specialists to learn how Statusphere can help!