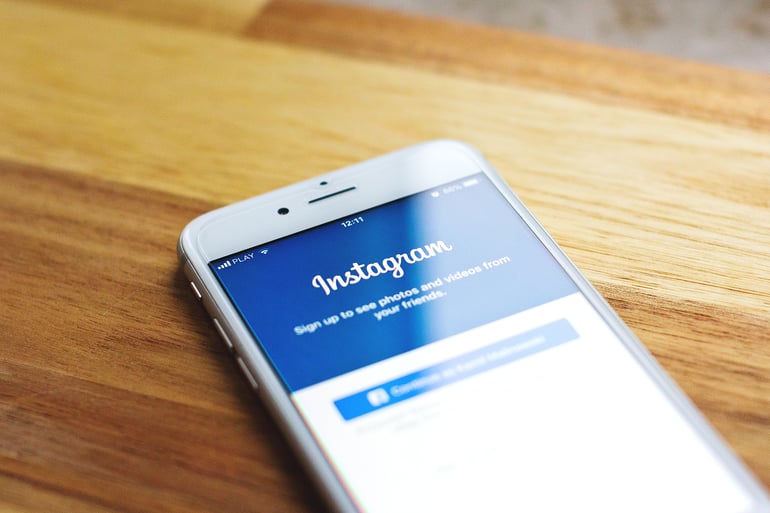 It seems like every social media platform is racing to add the next best feature, with Instagram leading the pack. Keeping up with the ever-changing Instagram algorithm can be hard for a brand. Yet, it still remains one of the best tools for growing an online presence and reaching the Millennial and Gen Z markets. With the new changes encouraging interactivity between brands and consumers, they offer a lot of potential for online growth. By following these do's and don'ts for the new algorithm, you'll strengthen your Instagram engagement while making the platform work to your advantage.
Tried and True Instagram Strategies: Things You Should Do
Instagram has made updates in order to encourage users to be more interactive with followers and create genuine connections between accounts. To get the most out of the platform, you need to focus on posting authentic content that's relevant and engaging. They are now filtering posts to only reach 10% of your audience (I know, huge bummer), so make sure your posts spark interest and conversation.
Hashtag Insights - After carefully crafting your hashtags, you can now see which ones are working best. By tracking how much engagement each hashtag is bringing to your post, you will know which ones to continue using and which ones to replace.
Instagram Stories Countdown Timer -

To create a sense of urgency and excitement for your followers, use the countdown timer in your Instagram Stories. If you're promoting an event, sale or giveaway, this tool informs your followers while amping up the hype.

Post to Multiple Accounts - Instead of having to create new posts for each of your social media accounts at different times, you can do it all through Instagram at once. This tool is handy, but you're going to want to limit the number of accounts you share across. The same post across too many accounts can be boring for followers and lead to disengagement.
Alt Text - Alt-text works as descriptions for your images so anyone with a screen reader can be read what your photo shows. This tool is incredible for people with disabilities as well as your SEO efforts. By customizing a short description in alt-text, your photo can trend based on the keywords that actually match your picture without them being in the caption or hashtags.
Sharing Posts to Stories - To promote your new post or someone using your product, share the picture in your Instagram Story. If you see an influencer using your product, you can share their post to your Story as a clickable link and give a shoutout!
Filtering Your DMs - You can now filter out DM spam to focus on interacting with your engaged followers and influencers. This feature moves important messages from your followers to the top of your inbox instead of hiding them in a sea of spam.
Shoppable Posts - If your brand's feed is product-heavy, you can now link multiple sites on one image without using a third-party service. This means you can directly link to several product pages from your site for followers to shop right away.
Q&A Instagram Live - This is a great way to make a personal connection with your followers while also getting valuable feedback from them. Questions from your live stream viewers can now be displayed directly on the screen for you and the audience to see. No more filtering through fast-moving comments or confusing listeners joining half-way through who don't know what question you're answering.
Make the new algorithm work for you with these do's:
Reply back to comments – Reply to comments left on posts within 60 minutes – Instagram will reward you for making an effort to connect with your followers and will generate more exposure for the post.
Use hashtags – You can use up to 30 hashtags, but we find that you should at least use 20, if not all of them. Put them in your first comment, but make sure to comment with them immediately (Instagram displays hashtags in the order that the photos were taken, not when you added the hashtag). Don't forget to use a hashtag unique to your brand so you can easily find user-generated content.
Use longtail hashtags – With millions of users filling up common hashtags with their posts, it'll be easier for your posts to get lost in the mix. You'll have less competition with longtail hashtags and your post will stay on the hashtag feed longer. Plus, you'll reach a more targeted audience. So if you're a vegan beauty brand, the hashtag #veganbeauty will be much more beneficial than simply #beauty.
Use Instagram stories – Use the Stories feature to promote new posts. Since the algorithm may not show your post to everyone, this guarantees more followers will see it. For more great ways your brand can use the Stories feature, check out this post.
Use Instagram polls – These allow you to connect with your audience and get their opinion on a subject by inserting them in the stories. You can set up a poll by finding it in the stickers section of the story editor, you get 22 characters to set up a two answer question and it's a great tool for engagement.
Consider influencer marketing –This technique can get you great exposure and content for your brand that's diverse and creative in nature. Influencers can bring your products a level of engagement you wouldn't be able to achieve with a business account. Word-of-mouth marketing is highly influential, especially among younger generations.
Plan out your grid – You're going to want to pick a theme and stick to it, this makes your overall look more aesthetically pleasing. If you love the color palette of pink and green, try and make sure everything you post can cohesively fall in this category. Your grid can help present your account in a clean and appealing way, attracting new followers easier.
Tried and True Instagram Strategies: Things You Shouldn't Do
A new algorithm means you could be harming social presence rather than helping it if you aren't careful. With the new "connect with others" focus that Instagram seems to be pushing, there are obvious ways in which they are trying to weed out fake engagement from bots and spam accounts.
Keep these don'ts in mind to beat the algorithm blues:
Don't post more than once a day – We are noticing that Instagram is splitting the reach between your uploads if you post more than once a day.
Don't post low quality or out of focus photos – This is unappealing to the audience and with all of the steps you have to take in order for your posts to be seen, you should make sure it's the best content possible.
Don't post without a caption and call to action – Like we said previously, with the new updates, posts with no caption don't encourage engagement and won't be seen by your followers.
Don't ignore your Instagram analytics – These metrics give great insights like when the best time to post is and which posts perform the best.
Don't use bots – Instagram has caught onto those trying to game the algorithm by using bots to create fake engagement like spam comments and likes. Paying your way to the top won't work like it used to, so it's better to just play by the rules.
Despite many users being less-than-thrilled about the new algorithm, it looks like the changes are here to stay. Instead of focusing on the negative aspects to the new Instagram, we should shine a light on all of the positive things this new algorithm may bring for brands. Instagram is still one of the best social media platforms to build your brand, so don't get discouraged when they switch things up.
If you'd like to take the next step into growing your online presence, even through the new algorithm's obstacles, click here to learn how Statusphere can help.