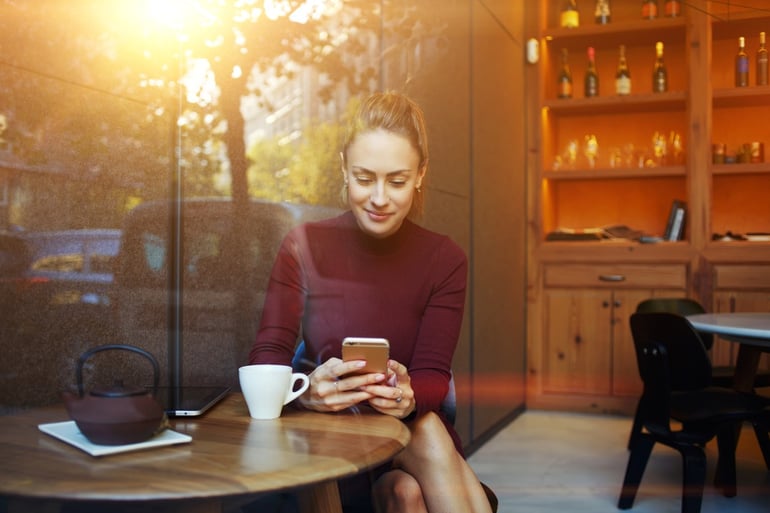 As you know, Instagram is one of the best platforms for up-and-coming social influencers. It's visual nature makes it a great place for people to showcase all the beautiful moments of their life. Because of this, Instagram has provided a platform for thousands of people to become social and buy influencers, but reaching out to these influencers can be tough. Here are some tips on how to find quality Instagram influencers:
Explore
If you are following the accounts of target influencers that fit your brand, than the Instagram Explore Tab is a good place to find more similar accounts. Click on the "Explore tab" (the little magnify glass at the bottom of your screen) and skim through photos to find ones that have good engagement and follow them so you can reach out to them later.
Follow the Following
Identify 10 - 20 Instagram influencers that fit your brand and see who they are following. There is a good chance that they will be following other influencers that would be a good fit. Keep repeating this process until you feel you have enough influencers to reach out to. Also keep in mind that you want to reach out to at least double the number of influencers that you want to work with since not all of them will respond to you.
Geo-Target
Think about where your ideal influencers like to hangout. Is there a certain mall, shopping location, or trendy spot that attracts the type of influencers you want? Go to the explore page and click on "search" at the top. This will allow you to search based on geo-locations. Next click "places." Here you can see people posting at these locations. This is very helpful, especially if you are a local business, because you may be able to message influencers that are in town for a short amount of time and ask them to come by your store or try your product.
Follow Hashtags
Instagram now allows users to follow hashtags. It is the same concept as following a person - when people use the hashtag that you are following they will come up in your feed. Be careful not to follow hashtags that are too broad, because they will flood your feed. Instead follow more specific, long-tail hashtags. For example, if you are a an ethical fashion company, think about what makes you different, so instead of following #fashion, follow #ethicalfashionblogger. This will give you much more targeted matches. To follow a hashtag, search for the hashtag and you should see a "follow" button at the top of the results page.
Personal Message
Reaching out to these influencers can be difficult. The instagram platform makes it a very tedious to find a reach these influencers, because it requires time and man power to research your target influencers and reach out to each one personally. If you choose to reach out to them via the personal message feature make sure that you don't send them a canned message. It is important that influencer feels like you understand their audience and why you think your brand/product is a good fit. Check out our other blog post to learn more about crafting a good influencer outreach pitch.
Join Statusphere
If you are looking to get your product out to many of influencers at once, Statusphere is a great way to do this. Statusphere is an exclusive Instagram and snapchat influencer network and marketplace that allows influencers to easily choose from products that they would like in exchange for sharing a photo of the product with their followers. To see if your brand is a good fit, read more about our process of getting brands in the hands of influencers here.
Reaching out to Instagram influencers can be tedious, but it can also be very rewarding. People trust their favorite influencers, giving them a very powerful voice. Taking the time to build genuine relationships with influencers that align with your brand is one of the best ways to grow your brand advocates.