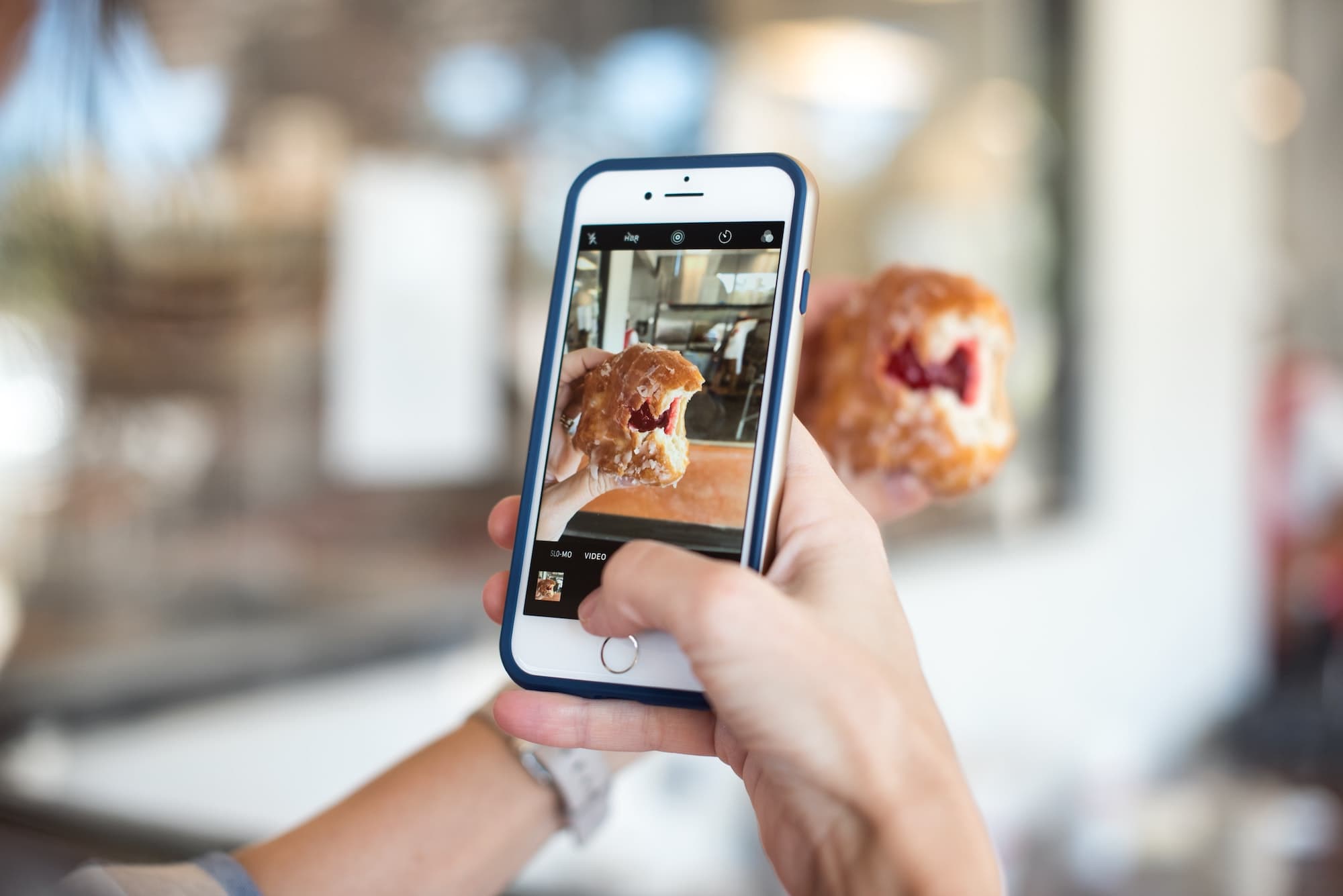 As an Instagram user and connoisseur, it can be quite difficult to keep track of the many different features Instagram has released over time and continues to release as we speak. From algorithm changes to releasing its new Reels feature, Instagram has evolved over its 10 years of existence tremendously.
All of this being said, we're going to take a look at two big features. One that most users are familiar with and the other steadily growing in popularity. Let's see how in-feed posts vs Reels compare and how they can help your brand!
What are In-Feed Posts?
In-feed posts are those pictures and/or videos that you post on your main feed. It could be a singular photo/video or multiple images/videos compiled into what Instagram calls a "Carousel."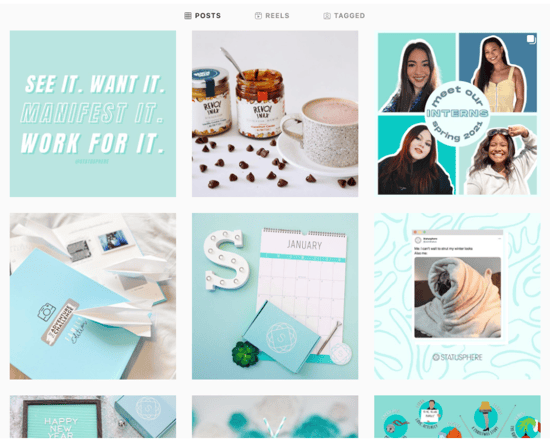 In-feed posts' success depends solely on Instagram's algorithm, which has gone through several changes since 2019—some more controversial than others.
Quick Summary of the Algorithm:
Instagram decides who to show your in-feed posts to based on the user's:
Interest
Timeliness
Relationship
These three things, as it relates to your Instagram account, will determine your post's reach. Essentially, Instagram decides if the user is likely to be interested in your content, they narrow down the user's relationship to you (and your posts), and the timeliness of the post. This can affect the success of your posts because Instagram may not be showing your content to half of your audience because they've filtered them out based on said criterion.
How are In-Feed Posts beneficial?
What are Reels?
Reels is a feature that allows users to create short, 15-30 second videos on the platform. It's great for showing off new products, establishing brand authenticity, filming behind-the-scenes content and doing tutorials in an easy-to-consume way! The list goes on and on! Because this is a fairly new feature, Instagram pushes out Reels content like crazy, constantly being shown on the Explore Page and users' feeds.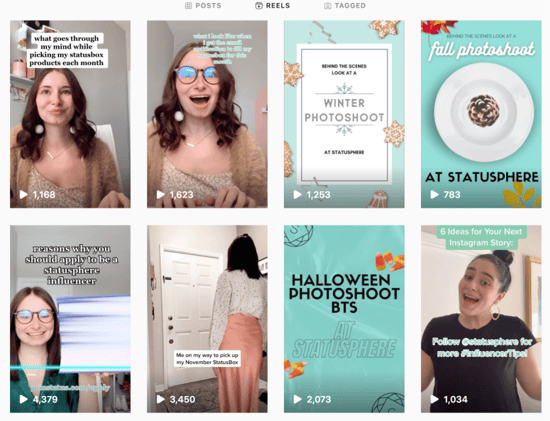 Reels are widely believed to be in response to TikTok's ongoing popularity. Which is really a benefit to brands more familiar with Instagram content creation over a new platform like TikTok. The nature of Instagram Reels vs in-feed posts can be much less formal—this gives your brand a chance to test the waters, let loose and get creative without the meticulous planning of a flawless Instagram in-feed post.
How are Reels beneficial?
All in all, both Instagram features are an amazing way to boost your engagement, increase your reach and build your brand. If your brand is interested in partnering with influencers to grow its social media presence or encourage e-commerce sales, Statusphere can help. We can put together an influencer campaign based on your specific needs to help make the most of these features. Contact us to get started today!