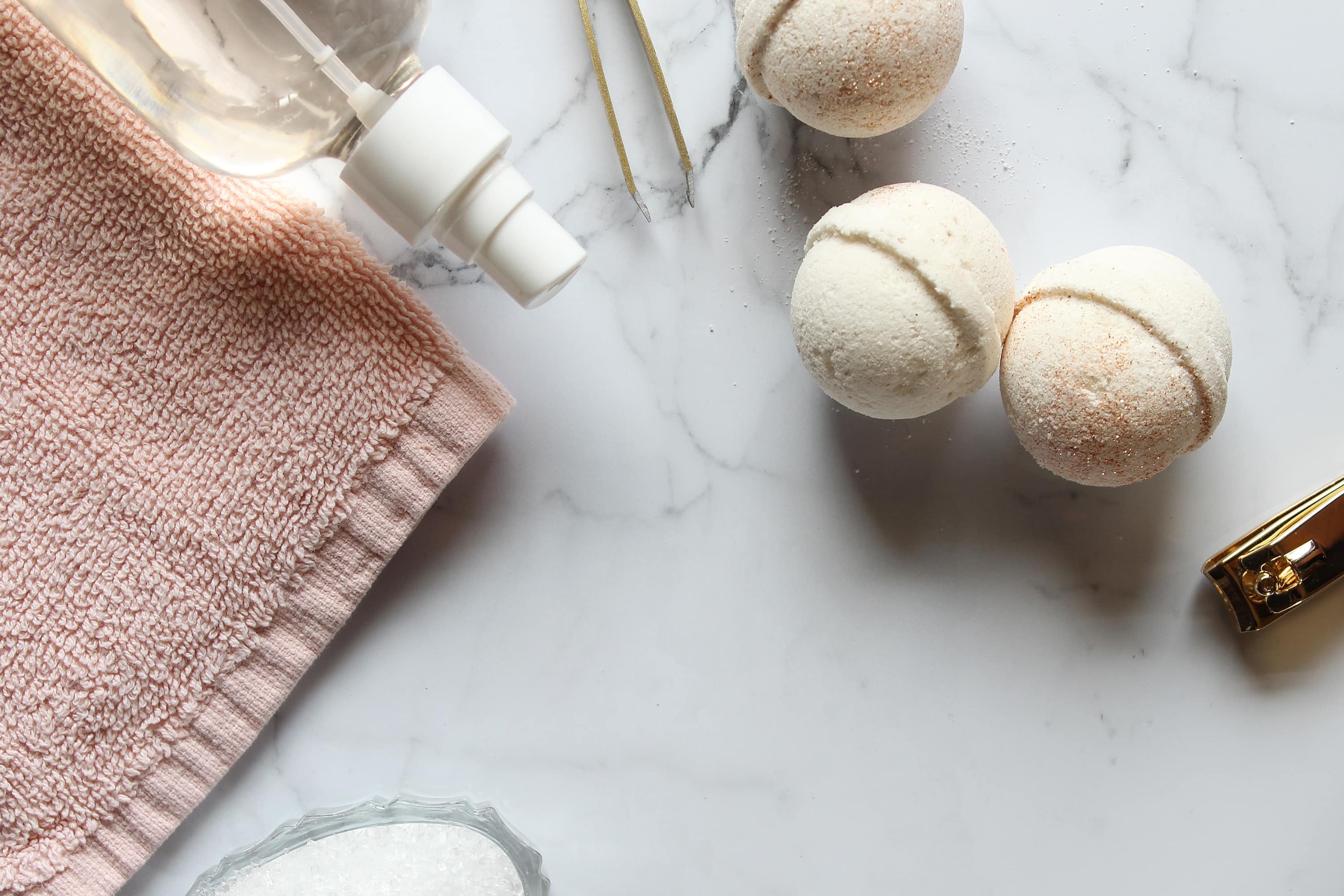 Skincare conventions are key for brands to network in the beauty community. Even if your brand isn't skincare specific, making the trip to at least one convention can help you connect with potential customers, network with influencers and check out what's trending in the industry. We've compiled info about some beauty and skincare conventions in the U.S. so you can find the right event to show off your brand!
1. Cosmoprof
With over 1,200 exhibitors, Cosmoprof is one of the leading B2B trade shows in America. You can find the latest products in makeup, skincare, and fragrance, as well as tools, materials, and furniture to be sold to licensed professionals for their beauty businesses. This convention is best suited for companies in the maturity phase that are looking to build relationships within the community and collaborate—making it great for brands to go to as either exhibitors or attendees.

To Attend:

When: June 28-30, 2020
Location: Mandalay Bay Convention Center in Las Vegas, NV
1-Day Expo Ticket | $115
3-Day Expo Ticket | $170
2. Beautycon
Beautycon is known for being one of the biggest beauty and skincare conventions today. Every year the convention brings in about 30k attendees and houses almost 200 exhibitors. Here you'll see leaders in the industry like NYX, MAC, and Anastasia Beverly Hills, just to name a few.
This convention is perfect for brands that are in the growth phase that really want to tap into large, new beauty markets. The aesthetic brand booths are very customer interactive, often offering the opportunity to interact with well-known influencers which makes it easy to scout the perfect skincare brand ambassador.
When: August 1-2 2020 (LA) | October 31-November 1, 2020 (NYC)
Location: Los Angeles and New York City
Ticket prices: 2 Day Ticket: $99
3. Premier Orlando
Premier Orlando is a convention designed to further education of beauticians while also showcasing new products for the beauty industry. This ranges from haircare, skincare and spas. With over 650 professional education classes and several different beauty competitions, this convention is a great way to learn about the industry and showcase your product to practicing cosmetologists.
To Attend:

When: May 30-June 1, 2020
Location: Orange County Convention Center in Orlando, FL
Professional Beauticians Ticket | Prices starting at $75 for 2 Days, $80 for 3 Days
Student Ticket | Prices starting at $60 for 2 Days, $70 for 3 Days
4. Indie Beauty EXPO
Indie Beauty Expo is the perfect convention for your beauty and skincare brand if you have a niche market. This expo is full of natural products and highlights the independent beauty business and its entrepreneurs. Take your brand to the next level in both exposure and expanding your network. For some of our favorite brands spotted at the 2019 Indie Beauty Expo NYC show check out this blog!
To Attend:

When: January 29-30, 2020 (LA) | May 13-14, 2020 (Dallas) | August 26-27, 2020 (NYC)
Location: Los Angeles, Dallas and New York City
All-Access Professional Pass (Non-Exhibitor): $542
5. Women's Health and Beauty Expo
At the Women's Health and Beauty Expo you'll find shoppers and vendors that are interested in finding new products and people to share them with - making it perfect for start-ups wanting to expand their reach. This expo specializes in everything beauty and health for women, from makeup to skincare and even vitamins, they have it all.
When: May-October (dates vary depending on the city)
Location: Various cities in Arizona, Nevada, and Washington
Tickets | FREE

6. Polish & Beauty Expo
The Polish & Beauty Expo is a new convention as of this year and offers shopping, learning and the opportunity to network with other brands and influencers interested in the same niche as your brand. Whether you're going to connect with beauty enthusiasts or to grow your audience, this convention should be on your radar.

To Attend:

When: July 18-19, 2020
Location: Nashville, Tennessee
General Admission | $29
VIP | $99-$124
7. Aesthetic Everything
Hosted by celebrity guests, Aesthetic Everything is both an award show and beauty expo - making it a great place if your brand is already in the maturity stage. During this convention, top name dermatologists, plastic surgeons, and companies that made a splash in the beauty community will be honored. Here, you have the opportunity to pitch and showcase your brand to trailblazers in the industry and network with industry pros and content creators.
To Attend:

When: May 2, 2020
Location: The Ritz Carton LA, CA
Tickets range from $100-$8,000 depending on the package and if you attend the award show
Skincare conventions and beauty expos offer amazing opportunities to network with brands and influencers alike, helping you establish connections in the industry. But building your network of dedicated content creators takes time! At Statusphere, we help your brand connect with the perfect influencers ready to try your product or service. Click here to learn more!