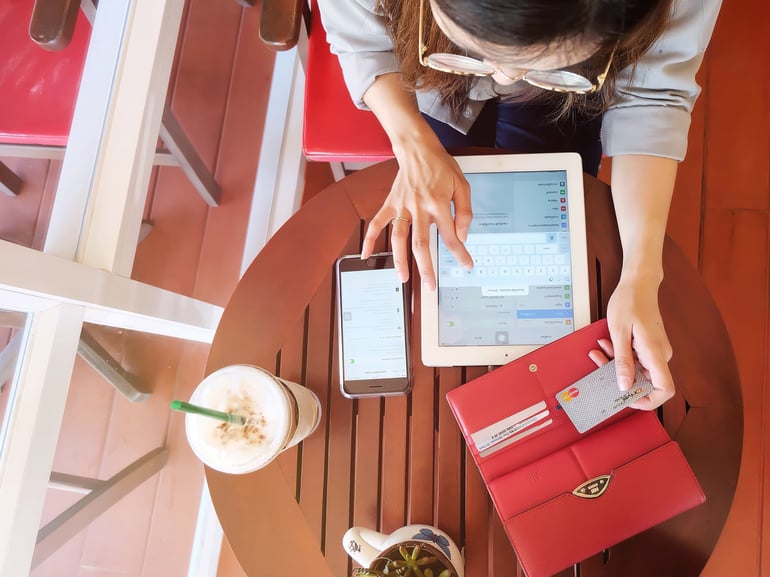 It's that time of year: the time to prepare for the trends that will define 2020, AKA the beginning of the next decade. A new year provides a great chance to rethink your brand's strategy to best reach your target consumer — but to do so, you'll need to know these 5 consumer behavior predictions for 2020 inside and out. From visual searching to virtual reality, it's safe to say that these predictions offer something for every brand to take advantage of.
1. Consumers will prefer visual searches over other methods of product discovery
Brian Monahan, Pinterest's head of vertical strategy, believes that in 2020, "visual search will be how consumers expect to transact. If you can see it, you can buy it." To that point, Social Media Today predicts that by 2020, 50% of searches will be made through images and speech rather than typing.

What does that mean for your brand? Simply put, it's more important than ever to create or collect high-quality images that represent your brand or product. Visual searches conducted on platforms like Pinterest and Instagram will be the main point of initial contact between consumers and your product, so it's important to make a good first impression! Taking advantage of user-generated content is a great way to prepare for this trend.


2. Consumers will use virtual reality to try products before buying them
Adam Tishman, co-founder of Helix Sleep, predicts that in 2020, "virtual reality [will make] trying products so simple that in-store visits become somewhat obsolete." Indeed, Forbes agrees that "virtual reality technology has the power to transform the shopping experience."

As intimidating as it may sound, this prediction is actually quite straightforward and easy to take advantage of. Your brand can use augmented reality to help potential customers decide whether your product is right for them. Take IKEA's furniture app, Place, for example. It uses augmented reality to show users what furniture items will look like in their home before they ever make a purchase. Users can even place multiple items at once to see how they'll look in combination with each other: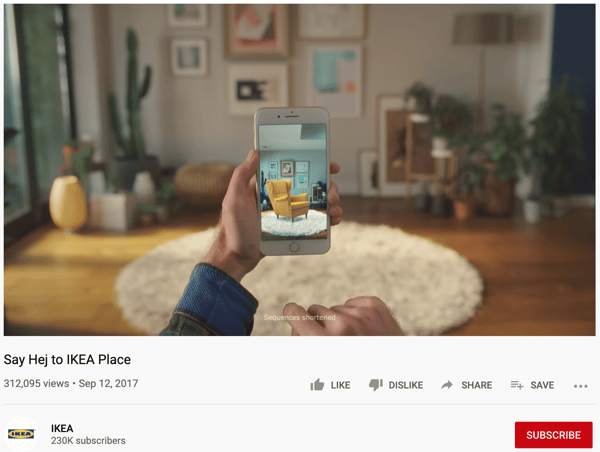 3. Consumers will increasingly make their online purchases with mobile devices
Research conducted by Adweek reveals that consumers' shopping journeys are 13 percent shorter on mobile than on computers. Shoppers will place an increased value on "faster, friction-free" shopping experiences — and these experiences are synonymous with mobile shopping, whether that be on retail apps or via social media.
Your brand can prepare for this prediction by ensuring that your social media accounts — and especially your Instagram — are primed for consumers who are willing to make purchases as they scroll. Take advantage of features like Instagram's shoppable posts which allow you to tag your products in photos so your followers can purchase them with a tap of their finger. 200 million Instagram users visit at least one business profile daily, so you don't want to miss out when they visit yours!


4. Consumers place increased value on socially-conscious brands
Forrester predicts that in 2020, "customers will view brands as vehicles to participate in a larger cause." They will gravitate towards brands that they feel have a positive impact on the communities they are a part of — and they will want to contribute toward this impact as well.

Even if your brand's mission does not directly involve philanthropy or otherwise giving back to the community, you can still incorporate this prediction into your social media strategy. For example, Lush Cosmetics uses social media to remind its followers of their commitment to supporting climate justice: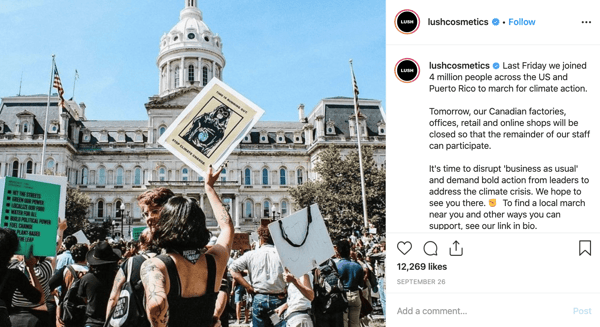 5. Consumers will prioritize recommendations when making their buying decisions
Katrina Lake, CEO and founder of Stitch Fix, believes that in 2020, "100 percent of what is sold in retail will be by recommendation," whether that be recommendations made by "friends, experts or influencers." In other words, as the digital frontier continues to expand, so will consumers' access to resources to help them find what they love.

For brands that leverage influencer marketing in their social strategy, this is great news. With a potential advertising reach of 849.3 million users, Instagram is already a gold mine for brands looking to make a personal connection with potential consumers. Micro-influencers can offer the perfect way to take advantage of this trend by providing product recommendations to the targeted community of followers that they interact with on a daily basis. For more info on how influencers can help support retail sales, check out this blog.
If your brand is ready to prepare for these consumer behavior predictions, activating micro-influencers is a great way to take the first step! At Statusphere, our influencer marketing specialists are fully-equipped to help you take on 2020 with confidence — and with an effective influencer marketing strategy, of course. Click here to chat with a member of our team today!