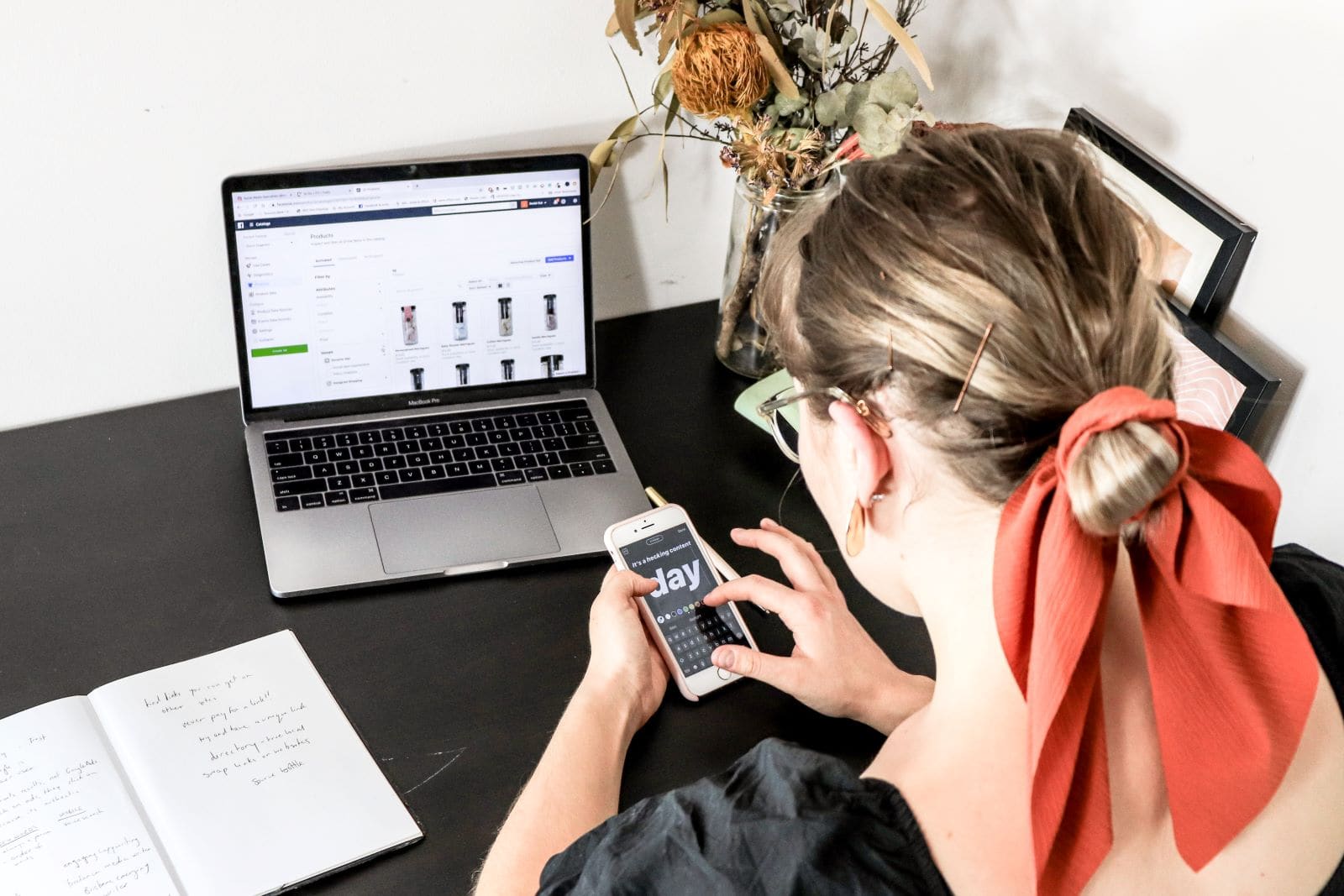 Consumer-to-consumer marketing is a marketing methodology that allows brands to build trust, brand awareness, reach, and even sales with consumers via… well, other consumers!
In today's increasingly digital world, consumer-to-consumer marketing is more effective than B2C marketing, because it's built on something consumers trust more than brands: each other. In action, it looks like partnerships with creators, re-posting user-generated content and product seeding, and it's the ingredient your sales funnel is missing.
Need more convincing? We've rounded up five big reasons why C2C marketing is the extra leg up you didn't know your brand needed.
1. It Drives Demand
Timing your consumer-to-consumer (aka C2C) marketing efforts right can result in a significant uptick in demand for your product.
When gearing up for a new product launch, instead of creating and distributing exclusively branded content, partner with creators to try the product early and build hype leading up to its release. The excitement stemming from their own peers raving about the product will help build more buzz than the brand doing the job themselves or paying a celebrity influencer to do so.
For instance, TikTok was taken by storm when creators began posting about mochi ice cream brand, Little Moons. That in-store, user-generated content turned into a viral sensation that drove consumers to Tesco to buy up all of their products.
To set yourself up for the best success, seed your newest product to the creators involved in your consumer-to-consumer marketing campaign ahead of time so you'll have valuable UGC on hand by the time of launch, and they'll get an exclusive opportunity to try the product first.
2. It Helps You Reach Digital Natives (and Everyone on Social)
C2C marketing works for audiences of all ages, but it can be especially helpful for targeting digital natives who have grown up discovering product recommendations from other online consumers.
Up to 84% of Millennials reported that user-generated content on a company's website influences what they buy, thanks to the trustworthy nature of word-of-mouth marketing, and another 84% of Gen Z have a tendency to trust brands with real customers in their ads. These demographics often hold brands under scrutiny and their trust is hard-won, so having this leg up within your sales funnel can prove to be a massive advantage.
3. It Builds Brand Trust and Purchase Confidence
Brand trust is more crucial now than ever: 81% of consumers cite brand trust as a deal-breaker or deciding factor when making purchase decisions. Unfortunately, it's also hitting historic lows. Branded messaging isn't seen as nearly as trustworthy as messages from individual consumers — 92% of people put more faith in product recommendations from others than from the brands themselves, even if they don't know the person.
Using C2C marketing tactics allows brands to promote their products via a voice consumers already trust, and builds brand trust along the way as a result. So instead of product recommendations and promotions coming from your brand, they filter through other consumers. Switching up the source of your message this way lends itself to more social proof which not only builds massive brand trust, but also leaves consumers with greater purchase confidence.
4. It Shortens the Buyer's Journey
We're all familiar with the fact that it can take an average of 7 touches before a consumer converts. While buyer readiness will always be the deciding factor, consumer-to-consumer marketing increases the quality of these touchpoints, which can expedite the buyer's journey.
This is because conversions are more likely when brand trust is present.
You can maximize this opportunity by sprinkling user-generated content into every part of your marketing funnel, from your social profiles to your website, to increase that valuable social proofing. Sixty-three percent of consumers are more likely to convert on a site that features user reviews or testimonials, so use them to your advantage!
5. It Increases Reach and Brand Awareness
Partnering with everyday consumers to try your products and share their experiences using them is an excellent way to increase your reach and brand awareness. Because creators end up sharing the content they create about your products to their social channels, you're piggy-backing off of their reach and gaining exposure among their followers from a trusted source: the creator they follow!
Sixty percent of consumers said they predominantly discovered new products via social media, so leveraging the audience of multiple creators via a consumer-to-consumer marketing campaign gives your brand an opportunity to attract new followers and customers, and increase brand awareness.
We know that altering your marketing strategy can take a lot of time that your marketing team may not have available. That's why we partner with content creators to help your C2C marketing strategy take flight. Reach out to our consumer-to-consumer marketing experts and we can match you with the perfect-fit creators, ship them your products, manage the collaboration, send you reports and more!
Curious about what they would look like for your brand? Drop us a line!