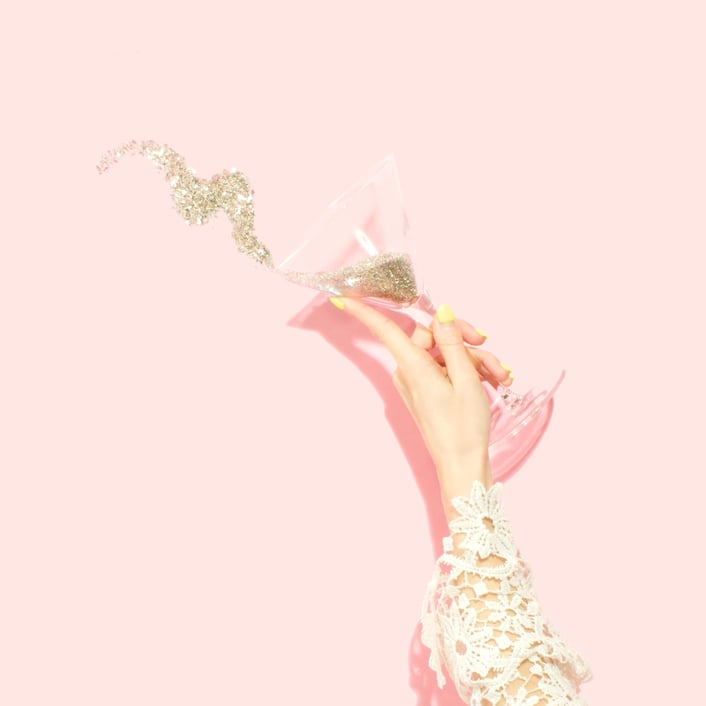 If there's something these last two years have taught us, it's that everything can change in an instant. That's why it's so important to stay up-to-date on the latest tactics for CPG marketing success! From creating a strong social media presence to launching customized products and running UGC campaigns, here are our expert recommendations so your brand can have its best year yet.
What are Consumer Packaged Goods?
By definition, consumer packaged goods (or CPG) are products that customers use almost daily and restock frequently such as food, beverages, toiletries and cleaning products. Because they get used frequently, they also tend to sell quickly, hence their other name, fast-moving consumer goods.
Since the CPG space is also highly competitive (there tend to be many options for the same product), brands often compete for limited shelf space in stores and for consumer loyalty.
What all of this means for your brand is this: in order for customers to pick your CPG over anyone else's, your brand must offer something unique and ensure that your unique selling points are positioned to stand out. Here are some marketing tactics to help you with this!
CPG Marketing Tactics
Customize your products

-

According to Epsilon research, 80% of people are more likely to buy from a brand if they offer custom products. And it's become a very popular marketing tactic when it comes to CPG.
Coca Cola famously used this tactic in its "Share a Coke" campaign when it offered customers the chance to buy a Coke with their name on it, or the name of a friend or family member and share the Coke with that person. They still offer personalized 8 fl oz. glass bottle of Coca-Cola

all these years later – expanding their customization options to themed labels and customized names or phrases.





Offering customizations like these can help increase social mentions, drive word-of-mouth, boost sales and give a fun spin to your products that gets people excited about your brand.
Grow your Instagram & TikTok presence

- Now more than ever, people are discovering products on social media. Whether they get discovered through other creators, or from the brands themselves, potential customers often first learn about products via social media. This means having a strong online presence can help you increase brand awareness and grow customer base, both online and off.





User-generated content, onTikTok especially, has been a major player in product discovery with

products routinely going viral

or selling out as a result.

And sales don't just occur online, UGC and other social media content can keep your products top of mind when potential customers go to in-store locations.



Growing your Instagram and TikTok presence not only means being active in these channels but making sure that you follow the best practices of each social media channel and use them to engage with your audience.

Wondering how? Check out these

TikTok brand guidelines

.
Create online try-on tools

-

When it comes to e-commerce, it's important to give people as much information as you can about your products to build trust and purchase confidence. And after all, what can be more informative than getting to experience how a product might look on you before buying it?

Try-on tools can be especially useful for makeup brands, as they give potential customers a preview of what a specific product will look like on them before they buy. Here's an example of a try-on tool on Ulta's website, featuring an eyeshadow from Undone Beauty. Here, customers can select a product, allow access to their device's camera, pick a shade of the eyeshadow palette they'd like to try on, and BOOM! Makeup applied!
Put social proof on display

-

When people see others have had positive experiences with a product, they're more likely to give that product a try too. This phenomenon is known as social proof.



An effective way to leverage this is by including product reviews, testimonials, and user-generated content in your online marketing funnel (learn how with

these tips) and even within in-store displays like Target does with its "Top Pinned on Pinterest" in-store marketing tags.



Incorporating social proof into your marketing efforts, both in-store and online builds trust in your brand and helps increase demand, – and with so many products to choose from in the CPG space, every review, recommendation and piece of UGC counts!
Drive demand with consumer-to-consumer marketing

-

With purchases for all kinds of product categories (CPG included) happening online and via social commerce, creating online demand is critical. One way to do this is by using consumer-to-consumer (or C2C) marketing.

Similar to influencer marketing, consumer-to-consumer marketing works with creators who have engaged audiences to drive brand awareness and product demand – the difference is it relies on identifying everyday consumers , content creators and brand ambassadors who have a genuine interest in a product in order to curate truly authentic, influential content.

People tend to buy products that other consumers recommend and they're more likely to trust brands that exhibit copious amounts of social proof. That's why getting other consumers talking about, and recommending, your products to each other is so valuable! Running a C2C campaign where people get to try your products or services, and then post content about their experience using them to social media, is an efficient and effective way to amp up word-of-mouth marketing, demand and brand trust.



Prep ahead for the holidays

- Preparing for major holidays and other gift-giving occasions is a must! From Black Friday to Amazon Prime

Day, Christmas and Valentine's Day, it's important to plan out and step-up your

holiday marketing

efforts in advance. Since most CPG make great gifts, investing in marketing that begins weeks (or even months) before these holidays can help your product shine when holiday shopping starts. Launching giveaways or influencer campaigns to promote your featured products, announcing upcoming sales and even highlighting 5-star reviews on your website and social media are just some of the CPG marketing tactics you can use during the holiday season.




As you amp up your marketing, make sure you're prepared for the volume too! Whether online or in-store, make sure there you have enough product in stock to account for increased holiday demand so you're able fulfill orders completely and on time.
Crafting a successful CPG marketing strategy for the new year can be a lot of work, especially with so many tactics to choose from. If you want to check one tactic off your list in no-time, our consumer-to-consumer marketing experts can match you with the perfect-fit creators, ship your products to them and get them creating UGC for your brand. No need to worry about reporting, optimization, communication or contracts either – we handle it all so you can focus on nailing the rest of your marketing strategy. Click here to set up a time to chat with us!