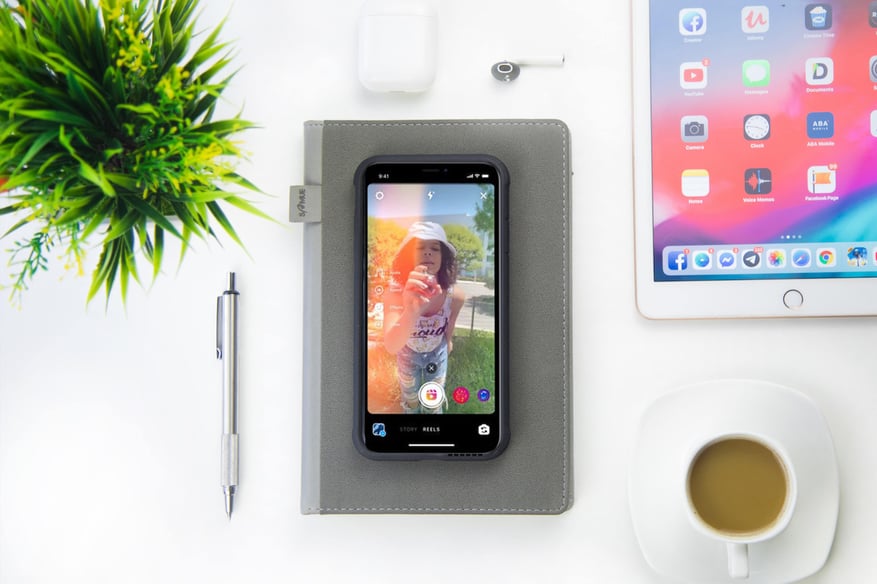 Instagram launched their new Reels feature last Wednesday, August 5. This feature is Instagram's response to the traction and growth that TikTok has seen this past year (similar to how Instagram rolled out Stories as a response to Snapchat). We have been playing with Reels for the past week and wanted to share some of our learnings.
How to Create a Reel:
Swipe right on your home screen (as if you are creating a story)
Locate and click the "REELS" button at the bottom of your screen
Click "Get Started"
Record your content (similar to creating a story, and similar to the TikTok app), you can also upload videos that you have saved to your phone. This allows you to edit in different apps and upload them to Reels.
Click the right arrow to see all the clips you recorded, add text and effects
Post your content!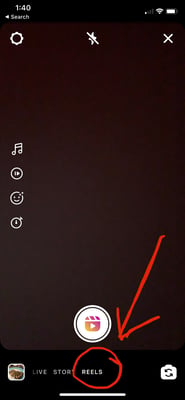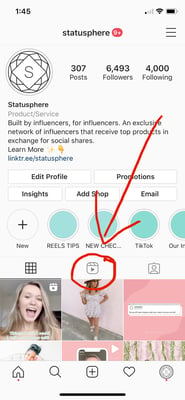 Here are some first impressions while posting Reels this week.
What You Need to Know About Creating Content on Reels:
Your Reels will live in a new section of your profile. You can find them between the grid and tagged photos section of your profile (see the photo above).
The maximum length of a Reel is only 15 seconds long vs. TikTok, which is 1 minute. I want to point out that Instagram used to have a max of 15 seconds for all video content and eventually extended the maximum length to 1 minute. So there is hope they could expand this in the future. (Update: IG Reels now allows 30 seconds.)
Song editor is not great. You have to go back and forth between screens to line your clip up with audio.
No voiceover function.
We recommend creating content in iMovie because the Instagram Reels editor still has a lot of bugs.
You can use all your filters that you already have for IG Stories to spice it up (happy to be able to use Ciaro!).
The text overlays work just like TikTok. You can line it up with different portions of the video.
You can edit captions and tag accounts.
The music library is VAST and you can choose any clip of the song you want to use, unlike TikTok. There are some differences with the music available to different accounts, especially for business accounts vs creator accounts. Still trying to understand these limitations.
Promoting Reels:
Instagram Reels live in their own place on your profile, but you have the option to share them to your grid and/or stories.
If you share it to your grid they will show up as you're scrolling through the feed (unlike IGTV and IG stories). Unfortunately it crops your Reel square in the Instagram feed. This forces the user to click on it to actually view the Reel. This also makes for a strange viewing experience in the feed, since most of your video is cropped out.
We recommend sharing your story to your grid for at least 24 hours to increase your traction.
You are able to choose a cover image (not GIF like TikTok).
There does not seem to be a caption limit. One line shows in Reel player, full caption shows when scrolling through feed.
Traction and Reporting:
The Reel half-life is unknown. IG posts typically gain traction for about 24 hours, TikToks live much longer and can gain traction months later. So far we are seeing most of the traction on our Reels occur when we share them to our grid.
Seems to be great if you already have a captive audience instead of asking them to follow you on another platform.
You are able to see likes, comments and views, but right now there are no other analytics.
Reels Tips:
Establish a niche so that when people discover you on the explore page they are more likely to follow your account because they know what to expect. This also does well on TikTok.
Make unique content rather than repost from TikTok (but definitely repurpose that content to make a new video).
Share it to your grid for at least 24 hours to ensure early engagement and more views. You can remove it from your grid at anytime or make a custom cover so it matches.
Questions We Have About Reels:
How will the algorithm work for Reels & how do you show up on the Explore page?
Will they release longer content (more than 15 seconds) and will the editor improve?(Update: You can do up to 30 seconds!)
What is the half-life of this content? Will it gain the most traction in the first 24-48 hours or will it live on and go viral at any time like TikTok?
We will keep you posted as we learn answers to the questions above! Check out our Reels on Instagram for inspo!
Although there are still many things to learn, one thing we do know is utilizing new features on Instagram typically increases your overall reach on the platform. Instagram likes to reward accounts that use all they have to offer, so we recommend at least testing out the feature!
Have questions about how to get started with Reels or want more tips? Contact us or chat with us on Instagram!