Influencer Marketing 101
Instagram's New Affiliate Feature: What It Means For Brands
Instagram is currently testing a new Affiliate feature. Here's what we know about it so far, and what potential opportunities and limitations are in store.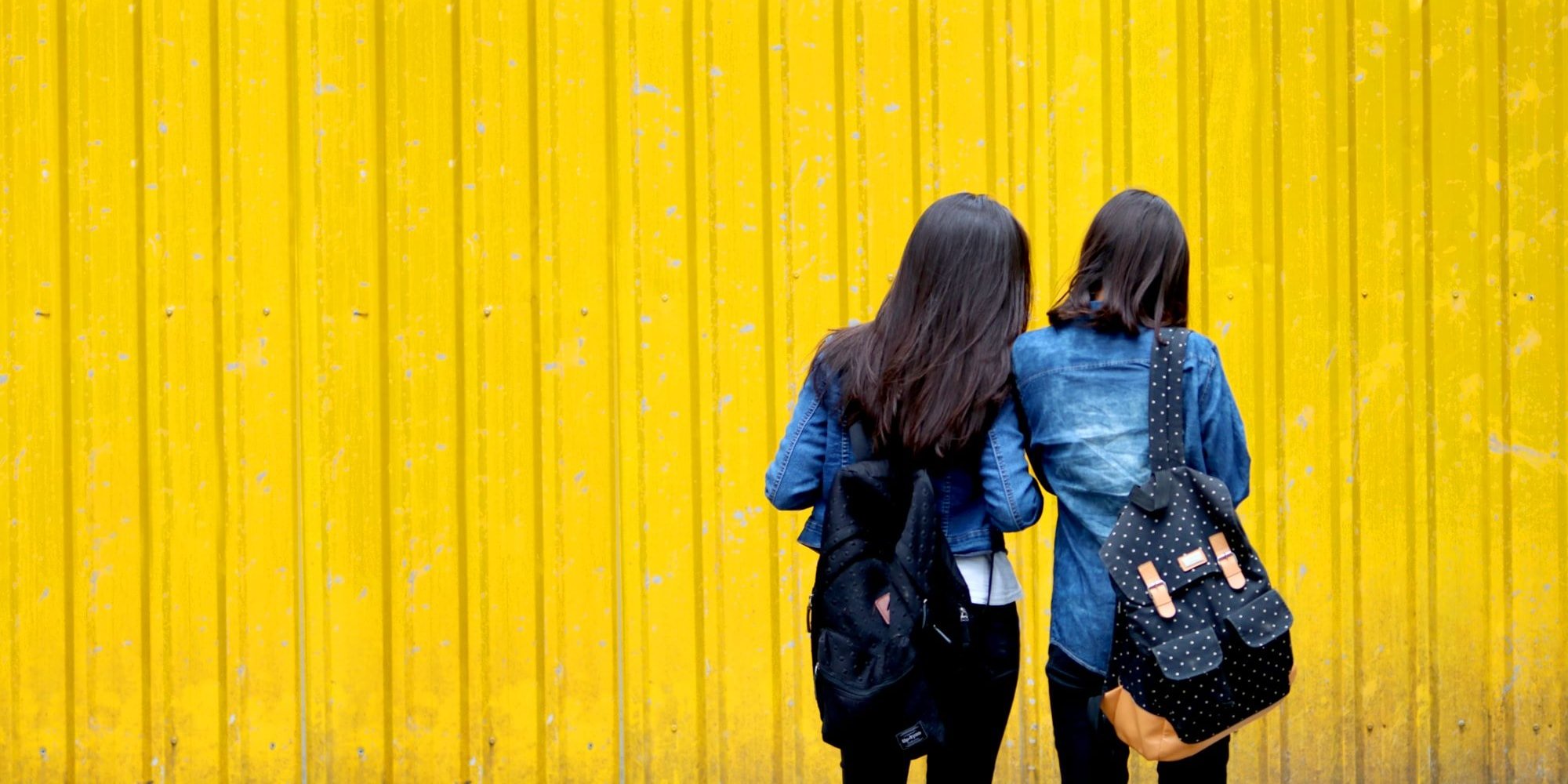 Instagram released a flurry of big announcements in June, one of the biggest of which was about their new affiliate program. In a statement on their website, the social media giant says they're currently testing a native affiliate tool that would allow creators to tag products from other brands in their posts and then earn money from purchases through that tag. Here's what this new feature could mean for your brand.
What Is Instagram Affiliate?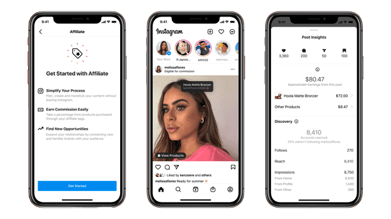 Instagram Affiliate is an in-app affiliate tool that Instagram is currently testing. Right now, the testing pool is invitation-only and limited to a few big names, such as Benefit, MAC and Sephora. This tool will allow creators to tag their posts with product tags and then earn commissions based on the purchases they drive. Essentially, it's a way for content creators to make money on brand collabs without ever leaving the app.
Currently, many influencers use third-party affiliate tracking tools to make money off their product recommendations. On their website, Instagram says creators can still use these programs even while using Instagram Affiliate, but payouts will only come from whichever link drove the purchase.
What This Means For Brands
While Instagram Affiliate may allow brands to simplify the process of affiliate link creation and commission payments, there's still a lot up in the air, and even some potential downsides to using the feature. Here are some pros and cons to consider.
Pros:
Simplified and transparent payments: Instagram has confirmed that Instagram Affiliate will allow brands to set their own commission rates, so you'll be in control of your profits and influencers can see their payout rate upfront.
More incentives for great content: Having a larger personal stake in conversion rates incentivizes users to create top-notch content, leading to more success for them and more success for you.
Expand your affiliate network: Brands

looking for influencers

to partner with may be able to find a wider pool of eligible creators with the introduction of Instagram Affiliate. This could give brands an opportunity to find more creators they want to work with.
Cons:
Harder to get user-generated content: It's unlikely that by participating in Instagram Affiliate, creators will be forfeiting their rights to their content. This means brands won't be able to reshare the content Affiliates create in the same way they might during a collaboration in which it's been drafted into a contract. Because of this, if an Affiliate does create great content and you want to share it, you'll have to ask them for permission and likely pay extra for it.
May not get campaign input: Based on the information Instagram has revealed, it's unclear if brands will have any creative say over the content being used to promote their products. This could open the door for creators who don't match your brand's aesthetic or values using your affiliate links.
Can't gift products: Instagram Affiliate is just that, an affiliate tool. Many influencers work with brands as early users and promoters during new product launches in exchange for gifted products. If you want to run a campaign that involves sending influencers gifted products or if you want creators to include any specific touchpoints or campaign details in their content, that will have to be arranged and managed outside of Instagram Affiliate.
While Instagram Affiliate may simplify certain aspects of providing influencers with affiliate links and managing their commissions, if your goal is to run an influencer marketing campaign, this program alone won't be robust enough to meet all of your needs. While it may simplify one campaign component, brands will still need to manage the rest of their influencer marketing campaigns separately – from managing influencer relations and reporting to shipping products and requesting specific actions or types of content from creators.
It's important to remember we don't have all the details yet, and anything could change during testing. While we wait for a wider release, make sure your Instagram Shop is set up and keep an ear to the ground for more Instagram Affiliate news.

Don't want to wait to get influencers posting about your products? Statusphere can help you find the best content creators for your brand and manage your entire influencer campaign from start to finish. Chat with one of our influencer marketing experts today to see how we can take your next influencer marketing campaign off your plate.