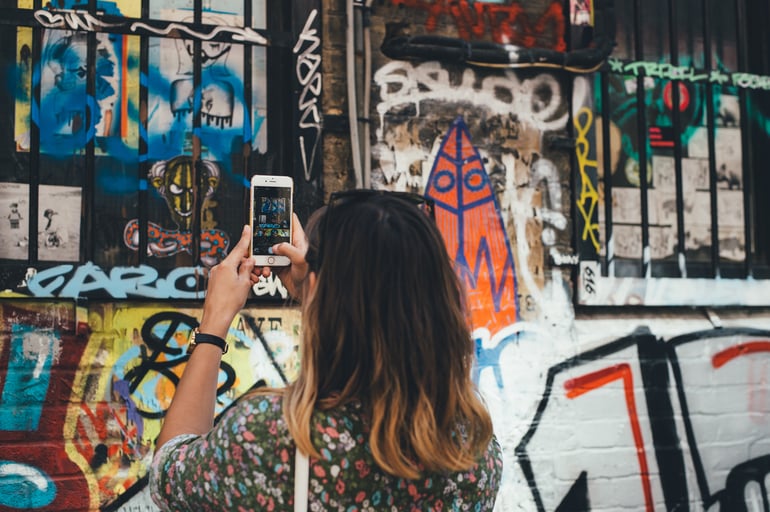 Digital storytelling is becoming more and more popular as brands see the potential for its success. With 1 billion monthly users, Instagram is showing no plans to slow down. Their latest update: the launch of Instagram TV. When Instagram Stories launched, it took users a while to get onboard. Ultimately, Stories have turned out to be a great addition to Instagram. Who's to say the same won't happen with Instagram TV?
What is Instagram TV?
Instagram TV (IGTV) is a new feature that is accessible within Instagram, but can also be downloaded as a completely separate app. IGTV allows users to stream vertical videos up to an hour long that other users can like, comment on and share. The app also features a browse button where users can preview other videos.
On IGTV, creators can have their own channels (just like YouTube), and videos can be uploaded straight to Facebook Watch. Users can also add a call-to-action by adding a "swipe up" link option from their Stories to lead them to IGTV.
The purpose of IGTV is to allow users to upload longer, more in-depth content for their followers to enjoy.
What are Instagram Stories?
Instagram Stories offer brands a great way to post more frequently on the platform without overcrowding their followers' feeds. Stories encourage users to spend more time on their favorite brands' pages and more time on Instagram as a whole. Users and brands can post an unlimited amount of 15 second clips and can share public Stories with other users. They allow brands to post more often in fun, creative ways, while staying top-of-mind with their consumers. One popular use for Instagram Stories is to notify your followers when you have made a new post or have upcoming product launches. Brands even use Instagram Stories to launch campaigns and host special giveaways to keep their followers interested and connected.
How is IGTV different than Instagram Stories?
IGTV allows users with 10,000+ followers to upload videos up to an hour long. Users with less than 10,000 followers can upload videos up to 10 minutes. This new feature allows brands to engage followers for longer than Instagram Story's 15 seconds.
While scrolling through Instagram Stories on the homepage, it's normal for users to stumble upon a couple of ads. At least for now, advertisements aren't included on IGTV.
One feature of Instagram Stories people love is the polls. They give brands the opportunity to get their audience's opinions and feedback. Even though users can reply to Instagram Stories, they can't like and comment on them like they can with IGTV content.
What does IGTV have in common with Instagram Stories?
Both are great opportunities for organic product placement and give brands a way to connect with their followers outside of regular posts. Instagram Stories and IGTV allow links to websites, which take potential customers directly to where they can purchase a product without the need for a third-party Instagram plug-in. Both also stream vertical videos, which allows users to watch content without flipping their screens. And maybe most importantly, they both help brands stay relevant to their audience by generating content that Instagram users are looking to see on their feeds daily.
Both Instagram Stories and IGTV are valuable tools for brands to maximize their efforts on the platform. If you're interested in learning more about how your brand can better utilize Instagram for marketing, click here to chat with a specialist at Statusphere.