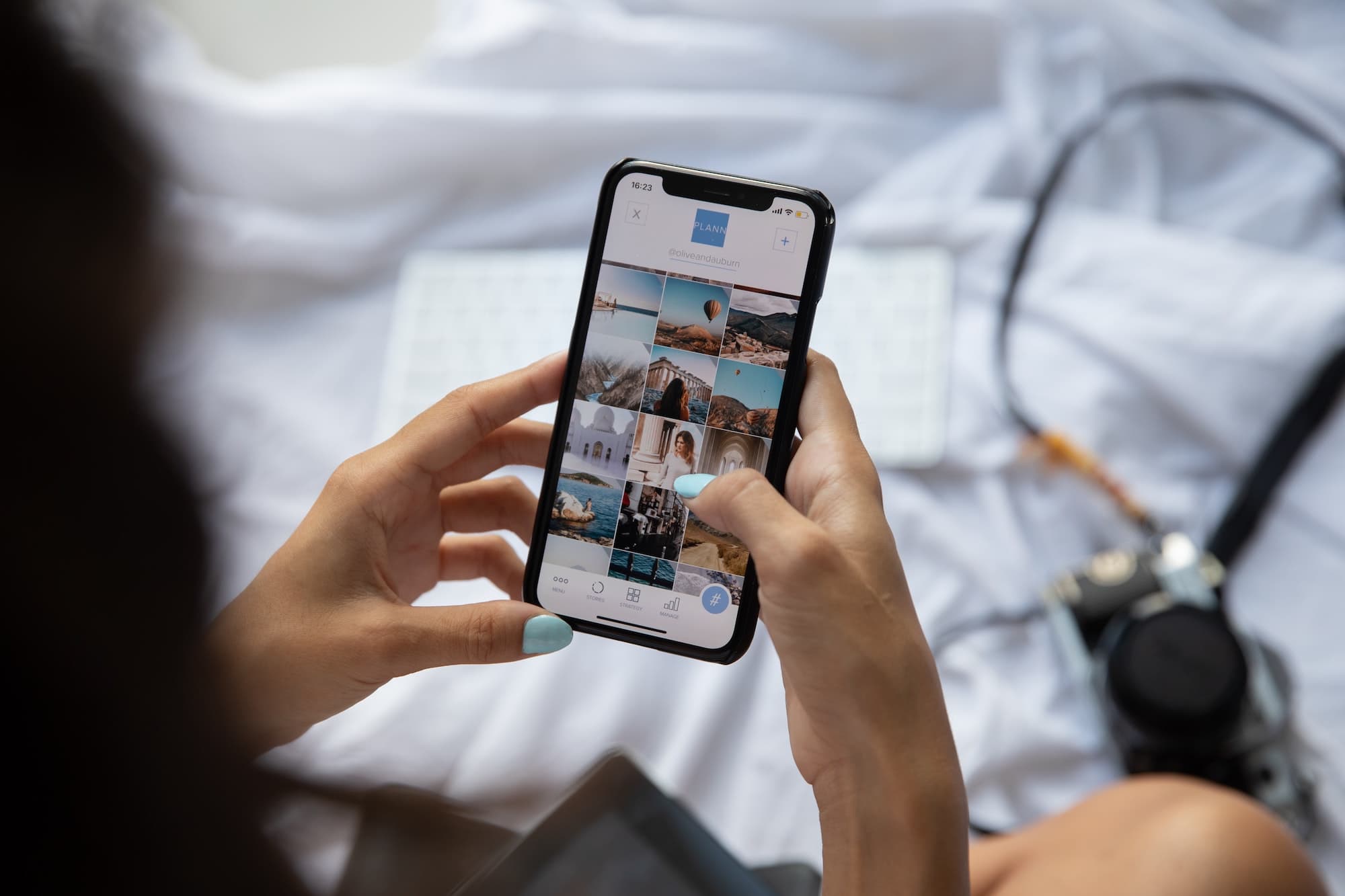 Instagram has launched yet another new feature for sharing and consuming content: Instagram Guides. Users are getting longer-form content that can be made up of posts, products and places. Creators and marketers and yes, everyday users even, can add their own commentary on the topic and create a very specific flow of content almost resembling that of a blog post. The goal is to provide "curated recommendations, tips and other content from favorite creators, public figures, organizations and publishers," according to Instagram. And let's face it, another reason to keep us on the app for longer.
We started to see Instagram Guides accessible at the start of quarantine for select health and wellness organizations and advocates to supply support for those struggling due to the global pandemic. As of November, Instagram Guides will be expanding to all users and can be found under the Explore and Shop tabs, as well as directly on a user's profile, similar to IGTV.
We're taking a deep dive into this new feature so you have everything you need to know! We'll share how to create an Instagram Guide, ways you can use them and how you can include influencers.
How to Create an Instagram Guide
Head over to your profile and click the + icon on the top right.
Select Guides from the list of options.
Choose from the three different guide formats.
Places: Recommend places in your city and beyond
Products: Recommend your favorite products
Posts: Recommend posts you created or saved
Start curating content based on your selected format!
Pro Tip: Edit the order of your content to make it cohesive and choose a cover photo from your feed or saved posts.
Unfortunately, you can't create a custom cover photo like with Instagram Reels, but we'll see if this changes in the near future.
Ways You Can Use Instagram's Guides
Instagram Guides offers a unique storytelling opportunity. Whether you're threading together new (and old!) posts you've created or saved, you can create custom headlines and commentary per post and make it an interactive experience.
For such a new feature, you'd be surprised at how many ways you can use it! Here are just a few ideas:
You can curate educational content for your community around a specific topic. If you're a wellness brand, use this as a chance to promote any old content you might have already shared and expand on it. Since this was the first type of Guide content we saw, it will be interesting to see how health-focused brands make more use of this interactive feature post-COVID-19.
Make specific shopping guides based on your line of products. Think of each Guide as a collection like "For the Skincare Obsessed Friend" or "Gifts for the DIY-friend" and curate products accordingly!
Users can shop the products featured in your Guide directly. The products must first be available in an Instagram Shop. Read more about Instagram Shops here!
Influencers can curate their favorite places for followers to discover. Whether that's through a city guide or other location-based recommendations like boutiques and local eateries.
For brands, this is a great way to connect your posts with overarching themes and give your community guidance, support and useful tips and inspo! No longer will you have to risk users dropping off by not wanting to click on an external link and leaving the app. Don't forget to share any evergreen content like product highlights, roundups and FAQs that probably already exist on your grid already. Now you can keep them all easily accessible and in one place!
How Influencers Can Help
You can start encouraging influencers to start using this feature when promoting your brand and its products. For example, you can have an influencer or ambassador include your brand under a list of recommended products! This will come in handy during any seasonal or holiday campaigns. Check out this example of a fully formatted gift guide by @hannahbronfman below!
Or, extend your reach by having influencers promote and share your brand's own Instagram Guide via their Stories. Micro-influencers with highly engaged followers will see what you have to offer and can easily access your brand's content for more.
If your brand is interested in partnering with influencers to boost its social media presence or encourage e-commerce sales, Statusphere can help. We can put together an influencer campaign based on your specific needs to help make the most of this new feature. Contact us to get started today!