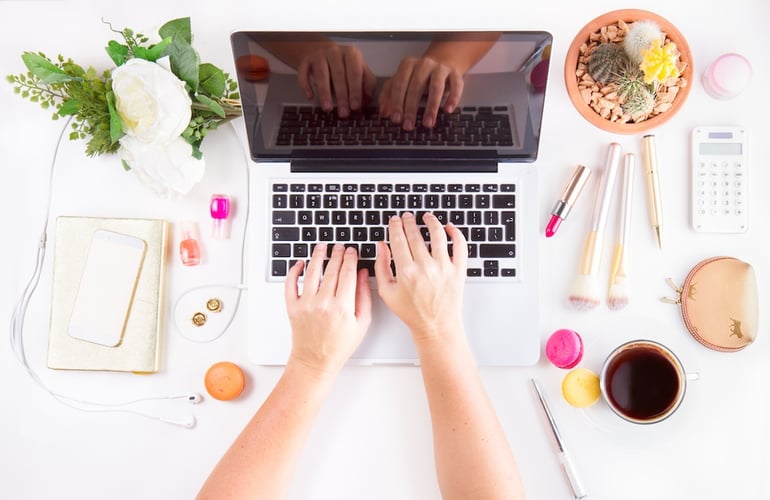 Getting social influencers to post about your product is not an easy feat, so you want to make sure you get the most out of it. Unfortunately many businesses don't take the steps to get the most out of their influencer marketing campaigns.
1. Join the Conversation
As soon as the influencer posts about your product, make sure that you join the conversation immediately. Thank them for posting and follow up on the post to see how others have commented and engaged. Look for other opportunities to speak up and interact with these individuals.
Joining the conversation with the influencer and their network is a great way to build up your brand's reputation. Studies show that 71% of consumers who have a pleasant social media interaction with a brand are likely to recommend it to others, so this is your opportunity to capitalize on that statistic.
2. Repost
Influencers do not just take a photo and post it immediately. It has become an artform. Each post is handcrafted and if your brand is lucky enough to be featured in it, you better make the most of it. Good content that features your brand, that you did not personally have to create? What a deal. Show your influencers you care, repost their content! - Just don't forget to ask for permission and give credit in the repost. Not only will it make the influencer happy that you are sharing a link to their profile, but it will also notify them that you shared it causing many of them to tell their friends that they have been featured, which gives you more exposure!
Visual content is 40 times more likely to be spread across social media, so don't just repost to Instagram. Once you have permission from the influencer, share it across all of your social networks while giving them a shout out.
3. Boost/Promote
Utilizing social media has become essential to establishing a relationship with consumers, but unfortunately many social networks (specifically Facebook), do not show your posts to all or your hard earned followers. They only show it to a small percentage of your followers. For example, if you have 1,000 likes on facebook, Facebook may only show your post to 50-100 people. Based on how they react, they will show it to more people.
To make sure your post is seen, we recommend adding a little bit of paid advertising. On both Facebook and Instagram you can "boost" your post with $5 - $25 to ensure that more of your followers see it. A small budget goes a long way. You can pay $1 a day for a campaign that can reach 500 to 1,500 people.
Once you understand the most appropriate audience for the post, it's time to boost it. Boosting on social media is a tool that supports your content ensuring that it reaches your audience. What good is a well-crafted influencer marketing campaign that reaches 5 people? On Facebook the new algorithm limits views on posts and does not appear on the entirety of your network's feeds.
4. Retargeting
Studies show that it can take on average between 6 to 15 touches before someone decides to buy your product. This means that if they are interested enough to look up your product when then see an influencer posting about it, then you want to make sure that you stay top of mind. A great way to do this, is through retargeting. This is when you create ads that follow people around for a certain amount of time after they leave your website. There are a few softwares that can help you do this. We recomend Adroll, because it is easy to use.
Remember to be consistent, join the conversation and make your brand heard. That's the only way to capitalize on influencer marketing campaigns. And if you are looking start running an influencer marketing campaign, be sure to check out our post on how to start influencer marketing and read about our influencer marketing process here.