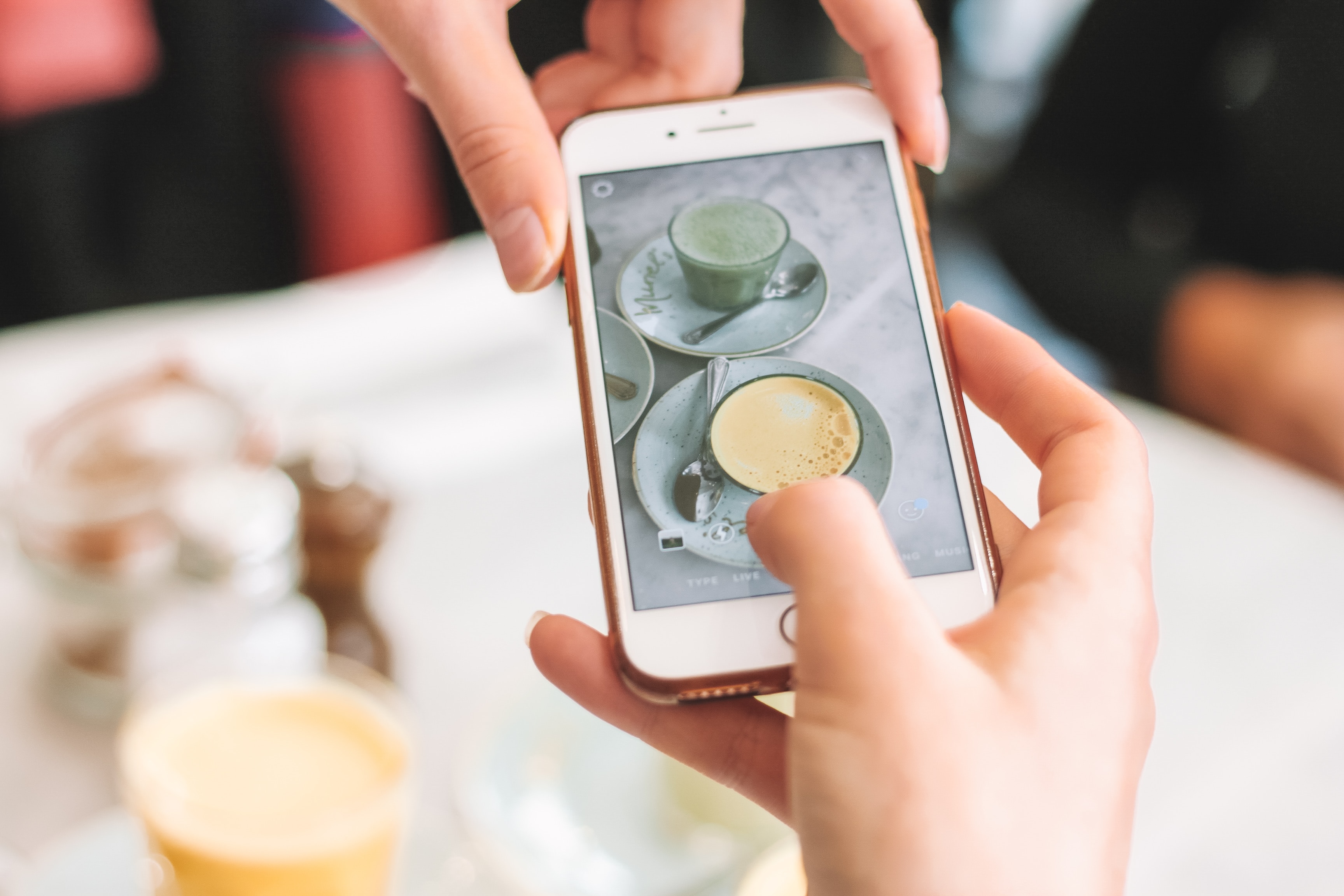 Knowing your brand is missing out on a gold mine is any marketers worst nightmare. So if your brand is waiting to join the Pinterest train, this is the sign you are looking for. Pinterest is a mecca for highly specialized content creators and influencers alike. With nearly 35% of U.S. adults aged between 18 to 49 on Pinterest - the chances of reaching your target audience are looking good.
Finding the perfect influencers you want to work with on Pinterest can sound like a challenge, but we've broken down some of the easiest ways to go about this so you can get started in no time! Here are four ways your brand can find influencers on Pinterest:
1. Follow Public Boards
A good starting place for finding influencers who would be interested in your brand are public boards. Public boards are created by users on the platform and are centered around a specific topic or category. These serve as a great source for niche communities to find inspiration for their next DIY-project, recipe, home renovation or just about any idea.
Following these boards can allow you to find other relevant accounts in your industry. So if you're looking for recipe creators, start with a few boards centered around this and see who is pinning content that aligns with your brand and reach out. If you need help crafting the right pitch for social media influencers, check out this blog!
2. Search the Suggested Accounts

At the bottom of every pin on Pinterest, you'll see a "More like this" section that shows you pins related to what you're viewing. This is a great way to find accounts with the same visual aesthetic you're searching for. If you're trying to tap into theme park enthusiasts, chances are that by combing your way through the related pins you'll find similar accounts like we did below!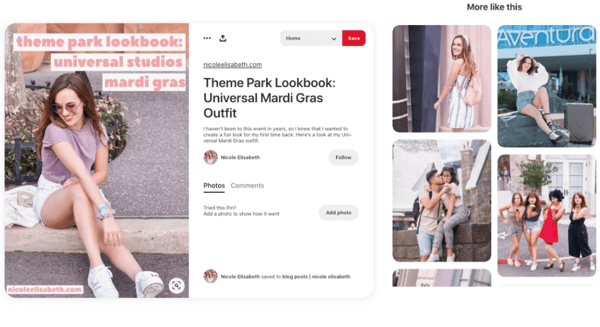 If you're a small shop for custom theme park accessories, you'll want to look through pins like "theme park fashion" or "theme park essentials" to find influencers who are already posting about the kind of products you make.
3. Check Other Social Media Platforms

Many influencers will cross-promote their content across their other social channels. It's not uncommon to see influencers linking to their Pinterest profiles in their Instagram or YouTube bios. If you have a few favorite Instagram or YouTube bloggers, check out their bio or about page. You might just find they've been running a Pinterest page this whole time!
Once you find an influencer's profile on Pinterest, it's easy to see if they've linked to any other social media platforms they're active on by checking certain boards like "IGTV" or "Blog Posts" where they might be shared.
4. Use a Service to Connect You

These platforms make it easy to find Pinterest influencers without the hours of mind-numbing scrolling. Search platforms help you filter through your options according to your brand's needs (follower count, industry, location, etc). Full-service platforms are much more hands-on and will find influencers for you. Statusphere, for example, uses an algorithm to match brands with influencers perfect for their campaign.
There you have it! You're ready to start finding influencers who are creating the content your brand is looking for. If you'd like to focus on your other marketing efforts, like laying out your next campaign, we can help. At Statusphere, we're always ready to match you with on-brand influencers interested in your products. Chat with an expert today!