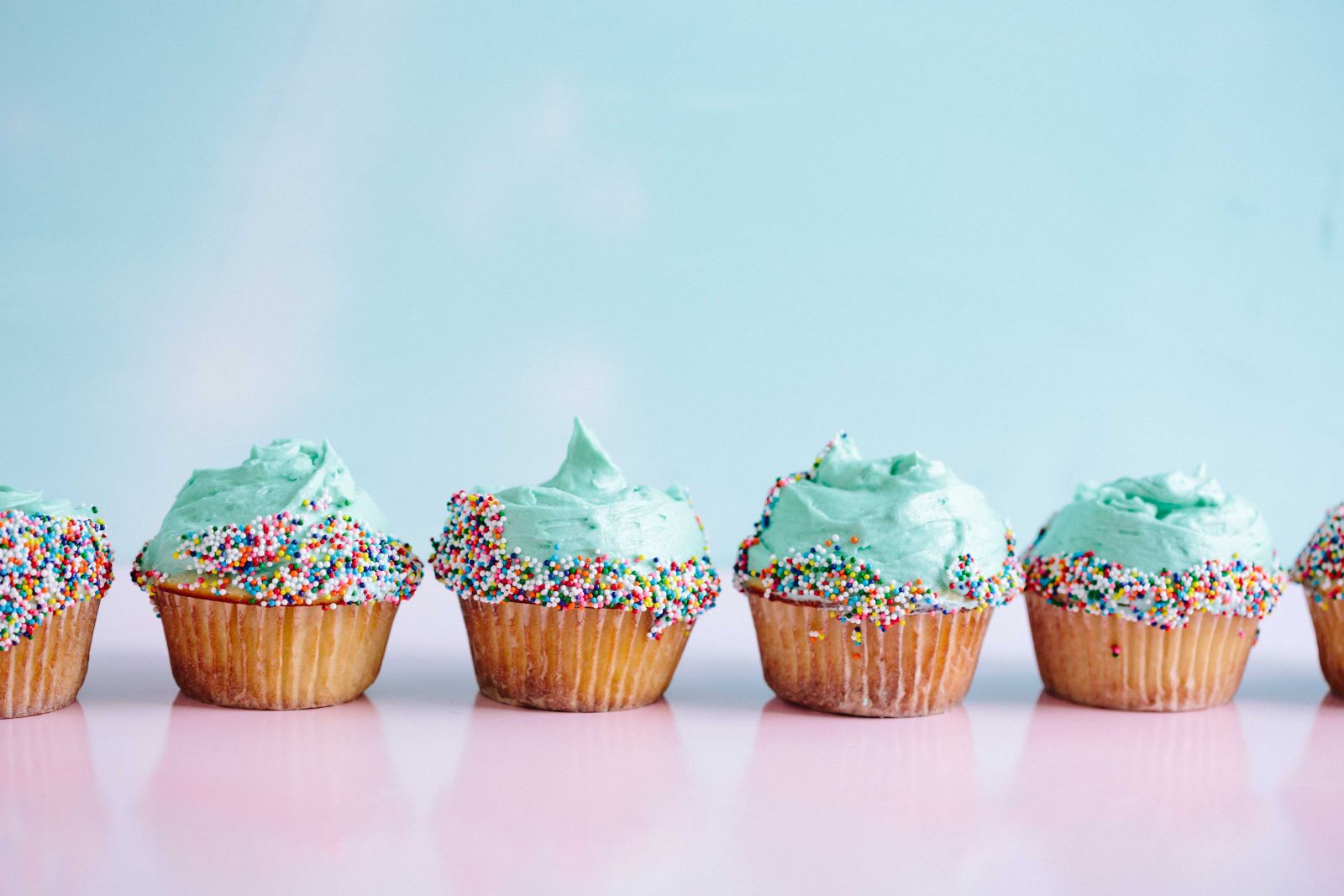 They say a picture is worth a thousand words, but with Instagram changing its preferred content from photos to video formats, videos just might be worth more. If you're trying to stay up to date with your Instagram marketing strategy, Instagram Reels is a great way to create fun and engaging content that the app prioritizes.

Instagram Reels are vertical, 15 to 30-second short-form videos that model TikTok's addictive video content formula. Keep reading to learn how to create a Reel and to find out how Reels can add value to your brand's social media strategy.
How To Create An Instagram Reel
Step 1: In the Instagram app, click on the create icon (the plus sign in the upper right of your profile) and then select "Reel."
Step 2: Decide whether or not you want to add audio, effects, a filter, or set a timer by selecting the options at the left-hand side of your screen. Once you've made your selections, hit record. You can stop recording and continue to capture new clips to create cuts or transitions in your Reel. Once you've filmed all your footage, click "Preview" to review your content.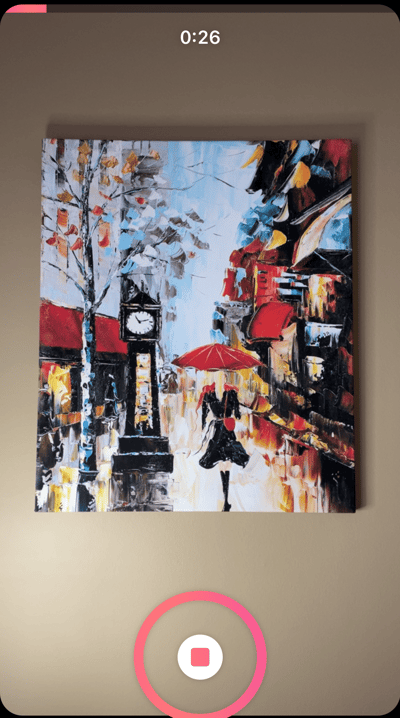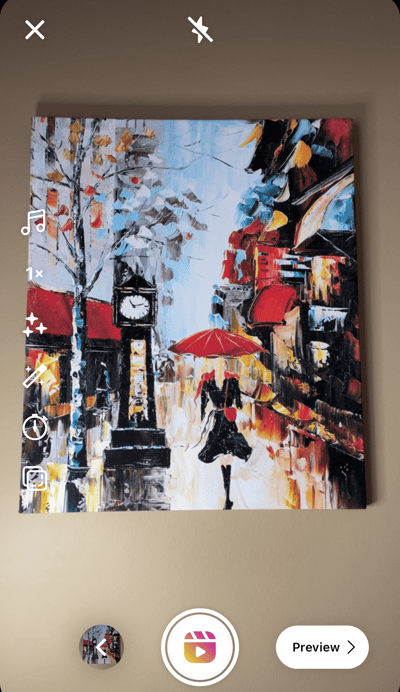 Step 3: At this point, you can adjust your audio, add effects, add voiceover, and even add text and graphics until you are satisfied with your Reel. When you're done creating, click the "Share To" button in the bottom left corner to plan how you want your Reel to be distributed.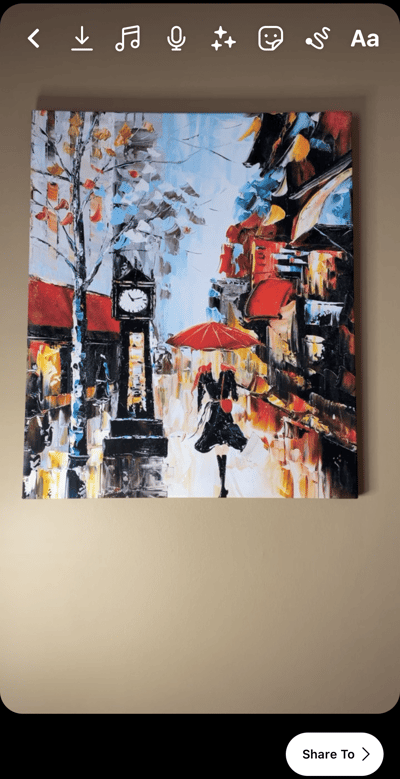 Step 4: From here, you can add a caption, update your cover, decide where you'd like the Reel to be shared, tag people, and more. When you're done, you can either save your Reel as a draft to post later or click "Share" to share it with the world immediately.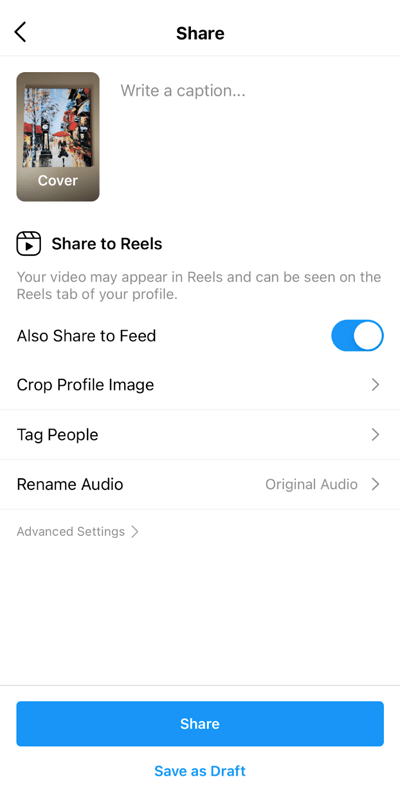 Benefits of Posting Reels on Instagram
Expand Your Reach
Reels can be discovered on the Explore page, as well as in user's feeds, through audio tracks, and via the Reels tab at the bottom of the main page – all of which allows users who may not follow your brand to discover your content. This means that Reels can increase your brand's visibility, brand awareness, and help you grow your followers.
Boost Engagement
Attention is valuable. Instagram users are faced with an endless stream of content day in and day out from brands, creators, and everyday users who are fighting for their attention. That's where Reels can help – videos get twice as much engagement compared to static posts and more than two-thirds (68%) of people will watch a video all the way through if it's under 60 seconds. By creating Reels, you can expect more of the users who find your content to actually watch it all the way through and even engage with it in some way.
Connect with Followers Authentically
The appeal of Reels is that they're designed to be entertaining, interesting, humorous, or all of the above. More than static posts, Reels give you an opportunity to engage with your audience in a fun and authentic way while showing off your brand's personality. People want to make purchases from companies they feel good about. By relating to your audience and infusing your brand's personality into your Reels content, you can turn your followers into a community, start conversations, and even start trends.
Make Shopping More Convenient
With Instagram's social commerce features, you can easily make your Reels content shoppable. First, you'll need to set up an Instagram Shop. Once your brand's Instagram account is approved for Instagram Shopping, you'll be able to tag products in your Reels, which take viewers directly to the product page within your Instagram storefront. While watching a Reel, users can click "View Products" to buy, save or learn more about the product being promoted without having to leave the Instagram app. This allows for a smoother, more seamless social shopping experience.
Create New Forms of Content
Reels can be used to create multiple forms of bite-sized content – from educational content and trends to challenges and tutorials. For example, if you want to educate your followers on how to use your new 3-step hair care system, seeing a step-by-step tutorial on how to apply it in a Reel will allow you to give them more detailed tips than you could in a static post. And unlike Stories, they won't disappear after 24 hours. As a whole, Reels allow you to create content that offers more value than a single image post could.
Overall, Instagram Reels are a great tool to elevate your Instagram strategy but creating them takes time, resources, and creative energy – which may or may not be available to your brand. But even if your time or creative juices are limited, it doesn't mean you have to abandon Reels altogether. Content creators are experienced in creating Reels and, by working with creators who fit your brand's goals and target audience, you can supplement your Instagram Reels content with high-quality product recommendations, tutorials, and more.
If your brand doesn't already have a database of influencers ready to produce quality Reels content on-demand, you're in luck. Statusphere has influencer marketing specialists who can match you with creators and get them posting Reels for your brand. Click here to learn more about how we can make your next Reels campaign a success.