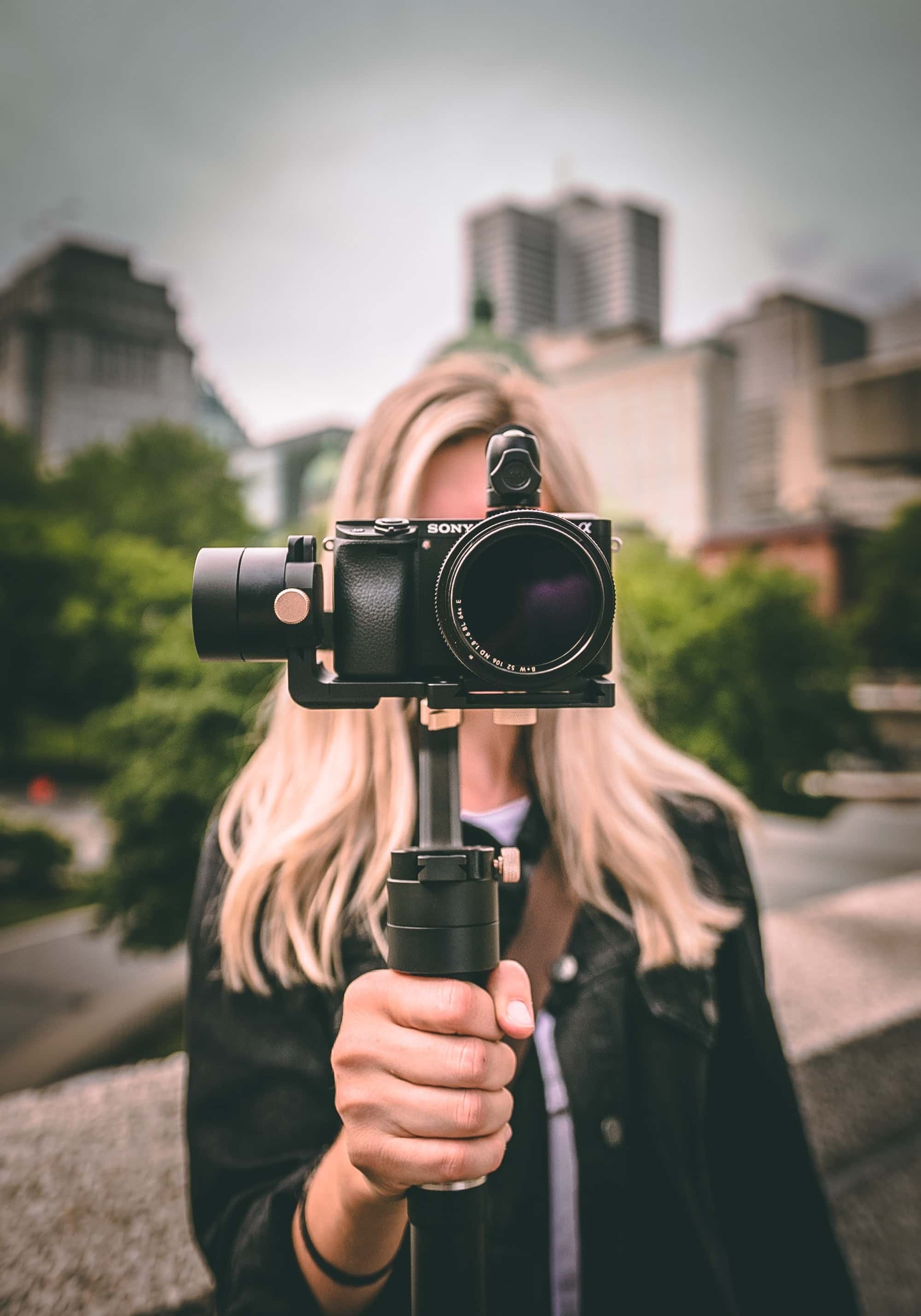 Instagram's much-anticipated Reels feature allows users to create short, 15-30 second videos on the platform. This has opened a world of possibilities for new and creative content for brands and creators alike. Whether you're a small business or larger company, Reels are a perfect way to market your brand and let audiences get to know you a little better. In today's blog, we've rounded up six examples of brands using Instagram Reels and how you can do it.
Ways to Use Reels
Some brands have taken to Instagram Reels and used it as a place to show off new products. Show your new products in action, build relationships between your brand and consumers and find new ways to engage your followers:
Showcase new products
Build brand authenticity
Get the word out
Behind the scenes content
Mini Q&A
Product tutorials
Find some inspiration for ways your brand can use Reels below!
1. Sephora
Reels offer an excellent platform for swatching makeup without everyone putting their hands on the same pallet. Sephora took this opportunity and ran with it, posting one Reel that includes a hand model swatching an eyeshadow palette on their skin. This is a great way for buyers to see if the product is the right fit for them without even leaving the comfort of their couch.
2. The Pet Scout Shop
With fall just around the corner, The Pet Scout Shop has taken to Instagram Reels to premiere their newest seasonal dog bandanas. Mango (featured below) entices viewers with several autumnal-themed looks, providing product promotion and keeping the brand image up to date.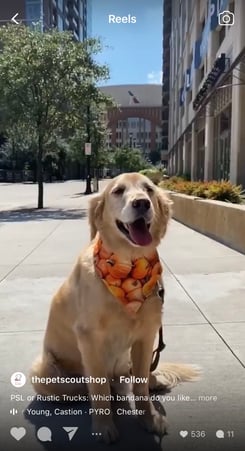 3. Sugarfina
Sugarfina is already incorporating Reels into their influencer marketing strategy. In several Reels created by micro-influencers, Sugarfina has been able to share their new tea collection and even start a promoted hashtag to circulate the 'gram. Not only does that mean more eyeballs on their product, but also more content they can repurpose later.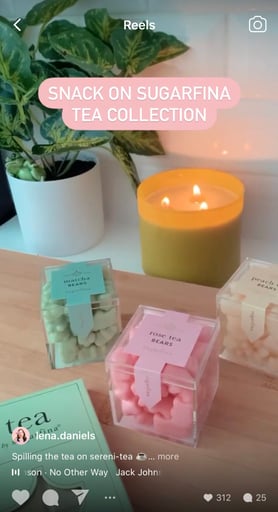 4. Carly's Corner
Not only are behind the scenes Reels entertaining, but they also help create a more personal relationship between companies and people. Taking the time to create a Reel like this offers a great chance to highlight any unique details about your product. When customers see the dedication and effort put into different aspects of a product, they are much more likely to purchase it! Carly's Corner nails this concept with a BTS photoshoot Reel.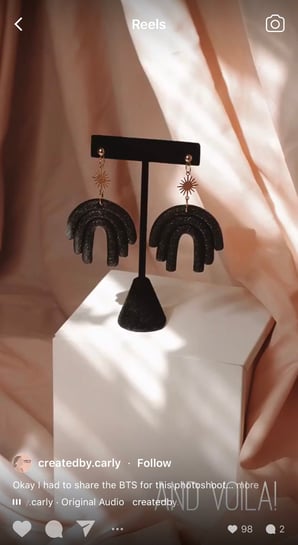 5. Indy Brand Clothing
Instagram Reels also offer a space to create a more well-rounded brand identity. Indy Brand Clothing has created some amazing Reels that feature nature and living simply. While their Reels don't always have their products at the forefront of the video clip, their brand identity is clear and we are given an excellent sense of who Indy Brand Clothing is.
6. Statusphere
Sometimes an entertaining, on-trend Reel is all you need to pull viewers in. At Statusphere, we tried this out with our own Reel! We went with a popular video format to help catch the attention of viewers. Having only 15 seconds to explain our platform, be engaging and on-brand takes some planning. However, since these trends are always changing, your brand should stay creative but also flexible!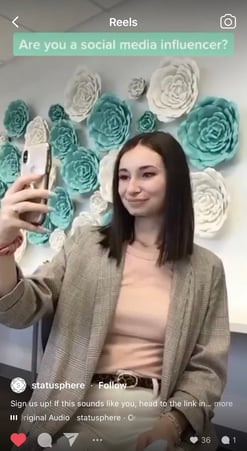 Since Reels are still relatively new, you have time to figure out how to work them into your marketing strategy. Be sure to plan how you can add expert content creators to the mix! If you need help getting content made around your brand on Instagram Reels, influencers are the way to go. At Statusphere, we can match you with the right creators in no time—contact us today!