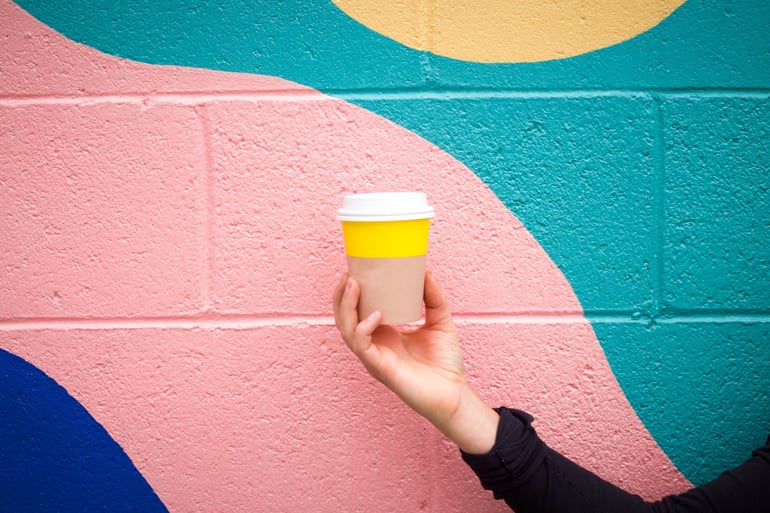 Influencer marketing can be highly beneficial when it's done right, and this all starts before the campaign even begins. Think of influencers and brand ambassadors as contract workers for your brand. They're completing a task for you (Instagram post, blog mention, tweet, etc.) in exchange for something that benefits them (monetary compensation, free products, etc.) When you're getting started with a social media influencer, you might wonder if a contract is necessary. We'll lay out how contracts help your influencer better understand the type of work you want them to do, while also protecting your brand.
Secure Copyright
First and foremost, you need to make sure that you will have legal rights over any content your influencer produces for you. This will allow you to repost it, use it on your website or ads and modify it however you see fit. You can also ask people to remove the post if they repost it without permission or you can give others the permission to share it on their pages.
The best way to secure copyright is for your influencer to be designated in writing as "Work for Hire." Once this is established, influencers you partner with will be seen as pseudo employees, whose work you own as the company hiring them. Be sure to document everything and hold on to it to ensure everyone is sticking to the agreement.
Handle Disclosure
The FTC requires that influencers disclose that they were sponsored when they make a post endorsing your product. If the influencer states that they received a product for free, it generally implies that they received no other compensation. If this isn't the case, they'll need to disclose that they were paid.
Your influencers do not need to disclose the exact amount they are paid; just simply saying they were paid at all is enough. If they are compensated in a different way, they only need to disclose that information if it would affect how the audience received or interpreted their endorsement.
Having this as a requirement in your contract could save you from having an uncomfortable run in with the FTC.
Protect Brand Voice
You've worked hard to curate a specific feeling for your brand. Your influencer will play a big part in representing your brand to new audiences. It is important that they know what they should (and shouldn't) say.
For example, if your brand maintains a family-friendly identity, then remind influencers that inappropriate photos or profanity in captions are a no-no. Remember, influencers still want to stay true to themselves, so if you feel like you need to censor them, then that's a sign they aren't the right influencer for your brand.
All these details should be hammered out in the contract well before the influencer makes their first post. It doesn't just have to be about avoiding a PR disaster. Contracts can outline things related to brand voice like specific words or phrases that are optimal.
For instance, if you are a protein bar company and your main competitor is called "Power Protein," you could ask that the influencer never uses the word "power" to describe your bar.
Scope of Work
Always lay out what you're expecting from the influencers so everyone is on the same page. You'll want to include the following in your contract depending on the nature of the agreement:
Number of posts

Hashtags to use

Days and times to post

Whether posts need to be sent ahead of time for approval
This helps put everything on the table ahead of time so negotiations can be made and problems can be ironed about before the campaign starts.
When you're working with influencers, understanding contract requirements and copyright is crucial. Handling all of this in-house can be difficult, so consider working with a full-service influencer marketing platform to handle it for you. If you are interested in working with influencers to help promote your brand, contact Statusphere to chat with one of our influencer marketing specialists.
Disclaimer: We're influencer marketing specialists, not lawyers! This content is not legal advice and you should definitely consult a legal professional based on your needs and questions. We do not make any guarantees as to accuracy or completeness of this information and take no liability or legal obligations for your use of this information.