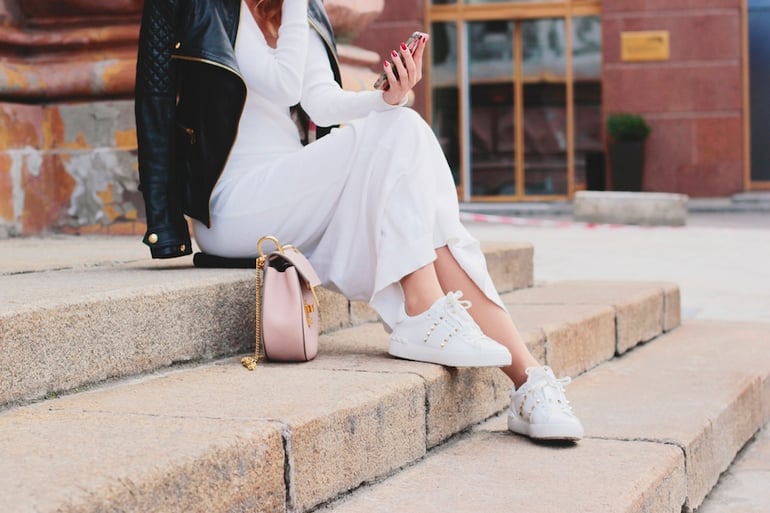 Getting ready to launch a new product or product line in retail stores can be a stress-driven frenzy. With all your tasks piling up, you shouldn't forget about your social media presence! When your success hinges on customer response, creating a strong social strategy can pave the way for an awesome retail rollout. Here are some great ways to optimize your social media strategy and surpass your retail rollout projections.
Create Buzz by Planning Ahead
Consumers love new products and generally want to stay in the know about the next big thing. If you don't let them know, then there's no way they can anticipate your rollout. Letting your social media go dead before the big day is the worst thing you could do.
Instead of going silent because you get too busy during rollout, plan ahead and keep your followers up to date. As soon as you know when you'll be launching, you can start planning. Here are a few pointers to plan for the hype:
Schedule out announcements at least two weeks in advance of your rollout.
Start doing sneak peeks early and release more details with each post to create anticipation.
If you have an email list that you maintain for your brand, feature your feed in a newsletter. Those that don't follow you can stay in the loop.
Go Multi-Channel
Increase your reach by consistently posting on your channels across platforms. If you stick with only one channel, you'll only be reaching one of your audiences. Keep your followers up to date with your product plans by utilizing all of your brand's accounts⁠. Just be sure you aren't blasting every channel with unnecessary clutter⁠ — Instagram's algorithm especially will bury your post if you update too frequently by double-posting.
You can gain more followers across platforms by directing followers from your most popular account to your other channels. For example, you can post a full update to your Facebook page and then post a teaser a day later to your Instagram telling your followers to check Facebook for the full story. This will create cross-channel engagement and allow you to create individualized content for each channel's niche audience. Don't forget to utilize your stories and use the live functions on each platform! Create some engagement with polls and hints towards your product release.
Host a Pre-Rollout Giveaway
Make your followers feel like they're getting special behind-the-scenes action with a pre-sale giveaway. Create a rollout-specific hashtag and get it trending with a follower posting contest. This will generate extra creative content from your followers for you to utilize and get them involved in the process. You can even gift the winner your product as an incentive to participate.
With how busy rollouts can become, this content creation is an absolute lifesaver. If your team doesn't have time to create a bunch of posts ahead of time, then encouraging your followers to be your content factory for a prize might be your best option. For more info on getting user-generated content for your brand, check out this blog!
Include An Ad Spend Budget
Boost your best-performing post or big announcements with some ad spending budget. Each platform has different ad capabilities. Look at which platform you are getting the best response from and boost that content. You can even boost some posts on other channels, taking multi-channel posting from organic to paid.
As you get closer to rollout, boosting your announcements to reach consumers outside of your followers is a great way to get people interested. Eye-catching sponsored content will likely garner the best response. Be sure to run multiple ads or different versions so you can keep the best-performing ads running and take down the others to optimize your ROI.
Product Seeding and Gifting
Paid posts and organic content can only reach so far. After a while of pushing your product on social, you may feel like you've hit a plateau and lost your creative edge. If you want your product to make headlines, it's time to bring in the experts. Influencers can spread awareness through word of mouth far better than the average user. Through reviews, tutorials and product shots, influencers who feature your product leading up to your retail rollout can help create the buzz you're looking for.
Getting ready for your product to hit the market can be an exhausting time, but you don't have to do everything alone. Here at Statusphere, we pride ourselves on helping brands achieve their social media dreams. If you have any questions about optimizing your social strategy or ways to include influencers in your rollout plans, contact our team of experts and we will be happy to help!