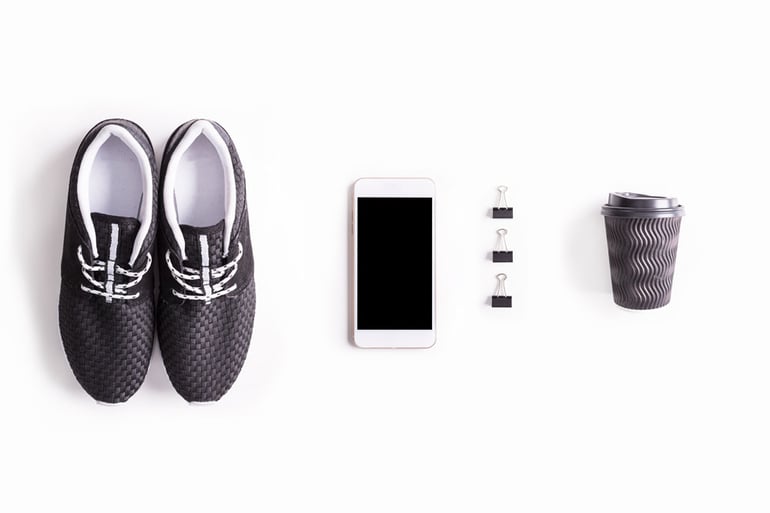 Brand ambassador programs are becoming increasingly popular in organizations that target millennials and younger consumers. A brand ambassador is a person hired by a company to raise awareness for the company, promote its products or services, and represent it in a positive light. A brand ambassador can perform a number of different functions in an organization's marketing plan. Brand ambassadors can be affiliate marketers, college ambassadors, or requirement-driven influencers. Each type of brand ambassador program has unique benefits for organizations.
Depending on the needs of the company, the benefits of one particular brand ambassador program might outweigh those of others. Read below to learn about different brand ambassador programs and how you can choose the right one to achieve your marketing goals.
1. College Brand Ambassador Programs
I find that college brand ambassadors are what most people think of when they think of a traditional brand ambassador program. This is when brands partner with students who use their internal connections to raise awareness for an organization and increase its sales. Colleges and universities host large, targeted groups of consumers that are great for companies that want to market their products to that particular demographic. College brand ambassadors use word-of-mouth and social media promotion to drive sales and raise awareness for the brands they sponsor. They also make use of guerrilla marketing tactics, which means they promote a brand using non-traditional advertising technique such as running creative events or wearing an outfit that stands out on campus.
College brand ambassadors might hand out product samples to students, host events, put up posters around campus, or find other creative ways to raise awareness for a brand. Great college brand ambassadors are outgoing, fun individuals who create buzz and get other students excited about a company's products. Hiring college brand ambassadors can be great for your company if many of your consumers are college students in the 18-25 age range. However, if your target consumer base falls outside of that particular demographic, this is probably not the route for you. Also, keep in mind that some universities and colleges have strict on-campus promotion policies, so make sure you review them before starting.
One example of a brand that utilized this particular structure is Soap and Glory. By coming to college campuses through their recruited ambassadors, or their "#soapersquad," they were able to have girls post on social media and host tabling events. This combination of marketing efforts was a great option to promote their reasonably-priced beauty products to students on a budget.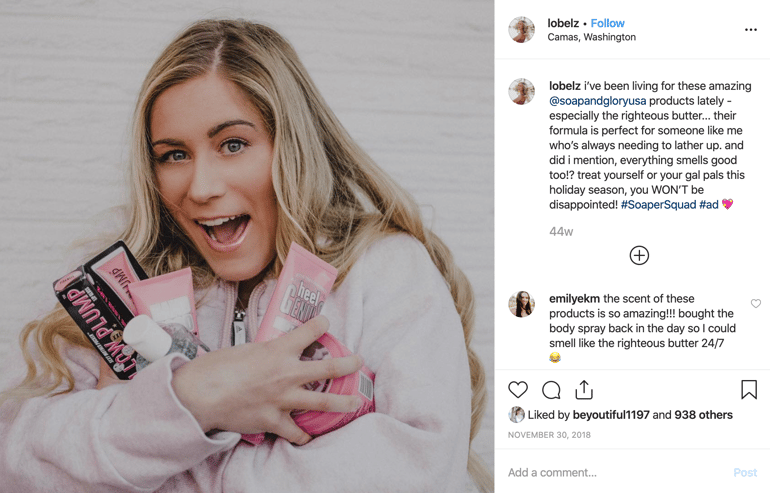 2. Affiliate Brand Ambassador Programs
Another type of brand ambassador program utilizes the affiliate marketing structure. This is when you partner with individuals (which can be bloggers or digital influencers) that function as affiliate marketers, meaning that they promote the company's products in exchange for a small commission whenever someone purchases a product from the company as a result of the promotion. Affiliate marketers who have blogs often use ads or banners on their websites to promote a company's products.
With affiliate marketing programs, both the brand ambassador and the sponsored organization benefit. Brand ambassadors that drive more sales earn higher commission. Using affiliate marketers to promote your company is a low-risk way to promote your company's products. However, because it is not always easy to track link attribution, some influencers don't always like this method. Also, this type of ambassador program is difficult to implement on networks that don't make it easy for users to click through to your site, such as Instagram.
3. Requirement-Driven Brand Ambassador Programs
Requirement-driven brand ambassadors complete certain actions for your brand within a specific time frame. In this case, a company might compensate the ambassadors with free products or stipends. Often, requirement-driven brand ambassadors are influencers with high content engagement rates. By hiring brand ambassadors that engage with a large number of people, companies can maximize their ROI and raise awareness for their brands.
It's important to remember that companies are not in charge of their online reputations—their consumers are. Brands that want to create positive reputations for themselves benefit the most from requirement-driven brand ambassadors. Companies can also directly control their budget with requirement-driven brand ambassadors. By offering stipends—or even just free products—as incentives for the ambassadors to post, companies can control exactly how much they are spending on their marketing. Another benefit of having a requirement-driven brand ambassador program is the ability to choose which consumers to target. By choosing influencers based on their audiences, companies can market their products to specific demographics to achieve the best results. Requirement-driven brand ambassador programs are versatile; they can work well for a variety of product categories including beauty, fashion, tech, food and lifestyle.
4. Informal Brand Ambassador Programs
Some companies put together less formal brand ambassador programs that anyone can join. For example, you can create a program for customers that are already huge fans of your brand to encourage them to share it with their friends. Maybe they get special deals in exchange for sending over referrals or for purchasing a certain amount of your product monthly. Obviously these programs will be very customized based on your companies product and business model, but this type of brand ambassador program can be very powerful.
If you are looking for help building out a brand ambassador program, contact Statusphere and we will help give you some options. Although we specialize in requirement-driven influencer programs, our team is experienced in all areas of ambassador marketing and influencer marketing, so we can help you make the right decision for your brand.