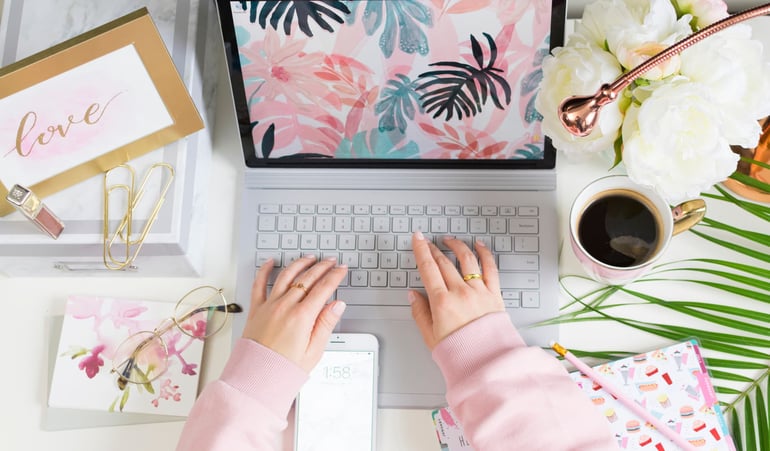 The start of a new year is an exciting time filled with opportunities for growth and change. For many, it's the perfect chance to make the resolution to put your health first. If you're a company, 2020 is the time to prioritize an entirely different kind of health: brand health. If you've never heard of brand health, don't worry — today's blog covers all of the basics along with why optimizing your brand health should be at the top of your New Year's resolution list in 2020.
What Is Brand Health?
According to Brandwatch, "brand health is essentially measured by how effective your brand is in helping you to achieve your aims." There are many different metrics you can use to measure brand health, including:
Brand reputation
Brand awareness
Brand equity
Employee engagement
Brand positioning
Brand delivery
In other words, there are quite a few factors that have an impact on brand health. As for measuring brand health, some strategies include research, surveys and social listening. Consider conducting focus groups to gain a greater understanding of how particular audiences view your brand. Surveys are also a simple yet effective wait to measure brand health. They can be easily distributed via email and are a great way to discover how customer's opinions of your brand evolve over time. Above all, it's essential to be aware of what the public is saying about your brand on social media and how those mentions are impacting your brand positively or negatively. One way of doing so is to keep track of mentions on social media and organize them by sentiment: positive, negative or neutral.
Why Should You Optimize for It?
Just like maintaining your physical health is essential if you want to function to your best ability, maintaining brand health is a must if you want to run a successful business. Don't just take our word for it — according to Perceptive, "failing to have a strong, healthy brand can affect a business's ability to sell, to attract and hire talented staff, and to grow. Without it, your customer awareness and your bottom line suffer."
To optimize for brand health, the most important thing to know is that your brand identity should be consistent across all platforms and support your overall business strategy. This includes visual elements such as your logo and fonts as well as having a clear message that you intend your brand to convey. It's especially important to make sure these elements are consistent across your social media feeds, where you'll have the most direct communication with potential customers.
When communicating with your audience across multiple channels, it's important to have a social media policy in place to keep your messaging clear. If you don't have one - check out this blog!
Leading by Example: Trader Joe's
For a great example of a company that optimizes for brand health, look no further than Trader Joe's. Through their personal connection with customers, Trader Joe's has established itself as a trustworthy and reliable source of fresh, locally-sourced groceries. Part of their success in doing so can be attributed to their unique philosophy that "the store is the brand." In other words, their focus is on the overall customer experience in their store rather than something intangible.
Another major way Trader Joe's differentiates itself from other natural grocery store chains is by drawing on a unique benefit that their shopping experience provides: fun! As surprising as that may sound, it's true. Coleman Insights offers a few examples of this, such as the unique music that plays in the store and the Hawaiian shirt-clad employees. If that weren't fun enough, most Trader Joes stores even have a stuffed animal hidden somewhere in the aisles for kids to find!
Trader Joe's also incorporates their fun brand identity into their logo, which is visible not just on their social media feeds but on the packaging for all of their generic brand products. By emphasizing fun through in-store experiences and packaging, Trader Joe's uses retail marketing to effectively optimize for brand health. Additionally, their use of witty captions on social media helps connect this aspect of their brand with their online presence.

How Influencers Can Help
Successfully optimizing for brand health requires consistency across all aspects of your external communications, and it's essential to keep that in mind when it comes to social media marketing. If you're looking to raise awareness of your brand among a larger audience, influencer marketing is a great option! At Statusphere, we can connect you with micro-influencers who perfectly align with your brand and the message you want to send. Click here to chat with one of our influencer marketing specialists today!