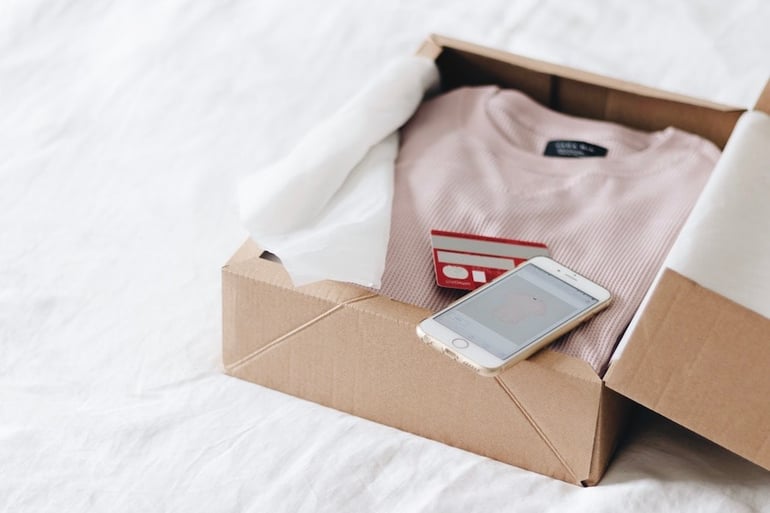 Retail marketing is more than just running promotions and working on your product packaging. With so many options out there for consumption, it comes down to visibility, quality and consumer loyalty. Creating that cult following that every brand craves isn't only dependent on how strong your social strategy is but also your retail marketing one, too. These five retail marketing strategies will help make your product a fan-favorite and drive your sales in the process.
1. In-Store Targeted Marketing

In recent years, advances in technology and innovation have made in-store targeted marketing a better way than ever to grab customers' attention.
For example, in 2013 Apple introduced an option to target very small areas known as beacons. This location-based technology is able to provide personalized in-store (and out-of-store) marketing updates straight to mobile devices based on proximity. Now, brands can push promotions, sales and loyalty rewards through to shoppers who are in the range of your beacon and on their mobile device.
Some other ideas to strengthen your in-store marketing efforts include:
Promotions - Offering a BOGO or a discount on your product can be an easy way to get new customers familiar with your product.
Endcaps - Grab consumers' attention with fun, eye-catching displays that are brand-centric.
Sampling - 81% of consumers agree that they would be more likely to buy a product if they were offered a sample.
Social media contest - Ask your followers to participate in an in-store contest where they take photos of themselves with your product and post them under a specific hashtag on social media.
2. Host Events

If your brand is ready to host an event to boost its retail marketing strategy, make sure it's enticing enough to draw customers in. Whether it's a big or small event, just make sure that your brand can deliver whatever is promised.
Some ideas for events include:
Limited-time sales - Have a sale, but make it for one weekend only to boost the hype. (Make sure your social team knows to promote it as well!)
Pop-up stores - Organize a pop-up in an area where you don't have your own location. Inviting local influencers to these events to spread the word beforehand.
Sample parties - Invite your social media followers to come by your locations and try out your products. You can even release a schedule for a roadshow and create swag bags for anyone who stops by.
Charity days - Create an annual event where a portion of your proceeds goes to a specified charity. In 2018, the Cox Business Consumer Pulse ran a poll on small businesses and 71% of consumers said they would spend more with a brand that gave to social or environmental charities.
Rothy's, a sustainable shoe brand that makes shoes out of plastic bottles, ran a campaign in October to donate limited edition pink shoes to women impacted by breast cancer along with $50,000 to promote research. Through their gifting program, customers could gift a pair of limited edition pink Rothy's to someone who has or has had breast cancer.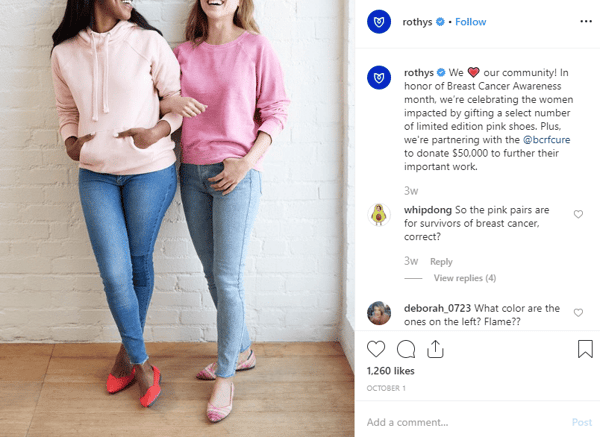 3. Holiday Hype

Keeping your marketing calendar stocked with key holidays and promoting them in stores is great for driving retail support. From Mother's Day to Black Friday, and of course the full-on holiday season, there are plenty of holidays you can incorporate into your messaging and imagery. Doing so makes your brand feel more real and can give your product a boost.
Here are some ways to incorporate holidays into your retail marketing:
Adjust your packaging for the season.
Promote sales with a limited-time offer.
Create content on social that features your product within the holiday.
Run a contest or use influencers to create timely content.
Make sure to work in advance so that your campaign has enough time to make an impact! If you need any ideas on what fun, offbeat holidays you can add to the usual mix, check out our holiday editorial calendar.
4. Include Fan-Produced Content

Including fan and user-generated content in your retail strategy makes customers feel like a part of your brand and leads them to have stronger loyalty to your product. The creative, high-quality content that your customers generate can lead to relatively inexpensive campaigns—not to mention utilizing this content as part of your in-store or website marketing materials will take that connection to a whole new level.
Warby Parker has done an amazing job of integrating user-generated content into their branding over the years. With so many options for glasses, presenting a classy and inclusive product that cares about its customers is key to their success.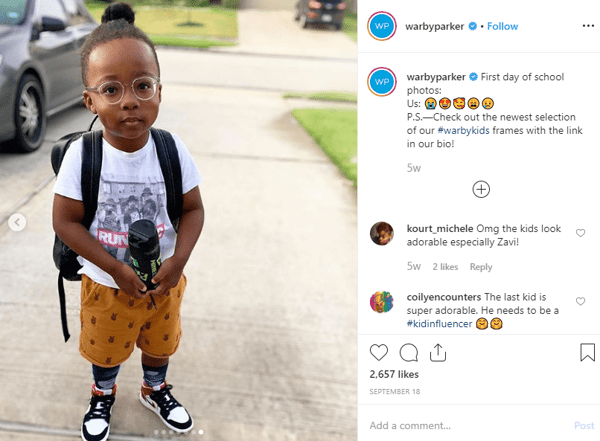 5. Implement Influencer Marketing

Taking your retail strategy to the next level with influencer marketing can open up your brand to new customers and help to push sales in new demographics. Aligning yourself with influencers who match your brand's mission will go a long way in helping you to resonate with their audience and convert likes into sales.
Choosing the right platform to recruit influencers for your brand where sales are concerned can be tricky. Each social site has its own appeal and benefits. For help deciding which is right for your brand, check out our blog on the differences between YouTube and Instagram influencers.
Implementing your own retail marketing strategy can be research-intensive and time-consuming. With so many options to pursue, it's hard to narrow it down. If you have any questions on how to use retail marketing to drive your sales, contact our team here! At Statusphere, we have industry experts ready to make your brand's social media and sales dreams possible.