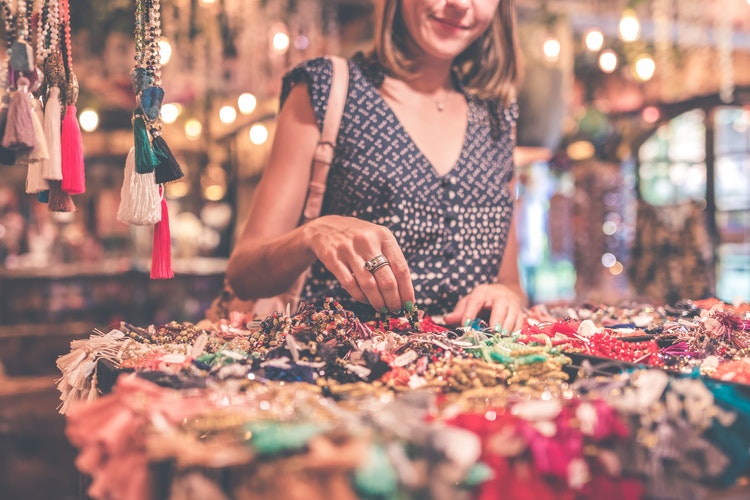 Instagram advertising campaigns are all the same these days! It's usually cheesy videos and boring messages that make people swipe past them instead of swiping up (you know, the feature on Instagram Stories for links). However, running a campaign with a brand ambassador can be the key to getting the unique source of engagement you're looking for. Brand ambassadors can spread the word for you and vouch for your products in a way that takes your Instagram campaigns to the next level. Below we'll illustrate some ways you can team up with brand ambassadors to create campaigns that will expand your audience and engage potential customers, not put them to sleep.
1) Showcase a Product's Diversity
Products can be used an infinite amount of ways based on who is using it, their style and level of creativity. Want to show your followers and potential customers some of the many ways they can use your products? Have a diverse group of brand ambassadors showcase their personal approach to using your product. Whether it's creating their own makeup look, styling a piece of clothing, or creating a unique and delicious recipe, these brand ambassadors can show that anything is made even more special with a person's own touch. As a bonus, you'll get fun content for your account that's different from your usual posts.
2) Ask Ambassadors to Run Contests
Contests are a great campaign idea because they invite interactions between the influencers (your brand ambassadors) and their followers. You have two options here. Either you give ambassadors items for the giveaway that they need to mail to the winners, or have them collect the names of the winners so that you can send out the items from your warehouse. Either way, brand ambassadors can kick-off the contest with their own post so their followers will be inspired to also participate.
These contests usually require those entering to follow the influencer and your brand's Instagram account. Then, they must leave a comment, tag a friend, and/or post their own photo with the campaign hashtag for a chance to win. When creating a contest, think carefully about how the entrees can showcase your product. Will holding up the product in a photo be enough? Or should they film a video to demonstrate how they use the product? It's important to consider if the prize is worth the effort it takes to do what's required to win. For more info on running a contest on Instagram, check out our blog post here!
3) Host an Account Takeover
Account takeovers are really fun to watch and can be a refreshing break from your usual content. They consist of an influencer, in this case your brand ambassador, taking over your brand's Instagram account by posting their own content on your page. The influencer can live-post their experience at one of your events, demo their favorite ways to use your products, and do Q&A sessions related to your industry. As long as the content is interesting and relevant, your followers will love it. The best takeovers bring in plenty of interaction between the influencer and your followers to amplify your campaign and get them acquainted with the ambassador if you plan on working with them long-term.
4) Have Ambassadors Create Instagram Stories
Instagram Stories are very popular and are a fun way to use Instagram beyond posting on your feed. While they only stay up for 24 hours, they can be saved as a Highlight under your Instagram bio that people can view anytime. You can have your brand ambassadors post on your Story and show how your products are used in their daily lives. For example, trending skincare brand Glow Recipe has featured brand ambassadors showcasing their morning and night skincare routines using Glow Recipe products. These examples and tutorials create more interactions with followers than standard posts. In fact, some influencers create more Stories than anything else on their own accounts for this very reason.
5) Tell a Story that Creates Connections
Some of the best campaigns have little to do with the brand or their products. They often create a connection with the brand's audience by telling important, emotional and relatable stories through the products. These campaigns are often tied to charity collaborations and world-changing movements. Maybe you've created a special product line that benefits an important cause or you want to show how your product has impacted a person or community. As part of this kind of campaign, find brand ambassadors with their own relatable stories or with a connection to a cause that your followers will identify with. They can kick-off or supplement the important conversations your brand is facilitating.
These are just five of the many advertising campaign ideas that you can create with your brand ambassadors. No matter which ones you choose, as long as you have the right influencers representing you, they'll be successful. If you need help connecting with influencers and putting together a team of brand ambassadors, then
click here
to chat with one of our influencer marketing specialists!