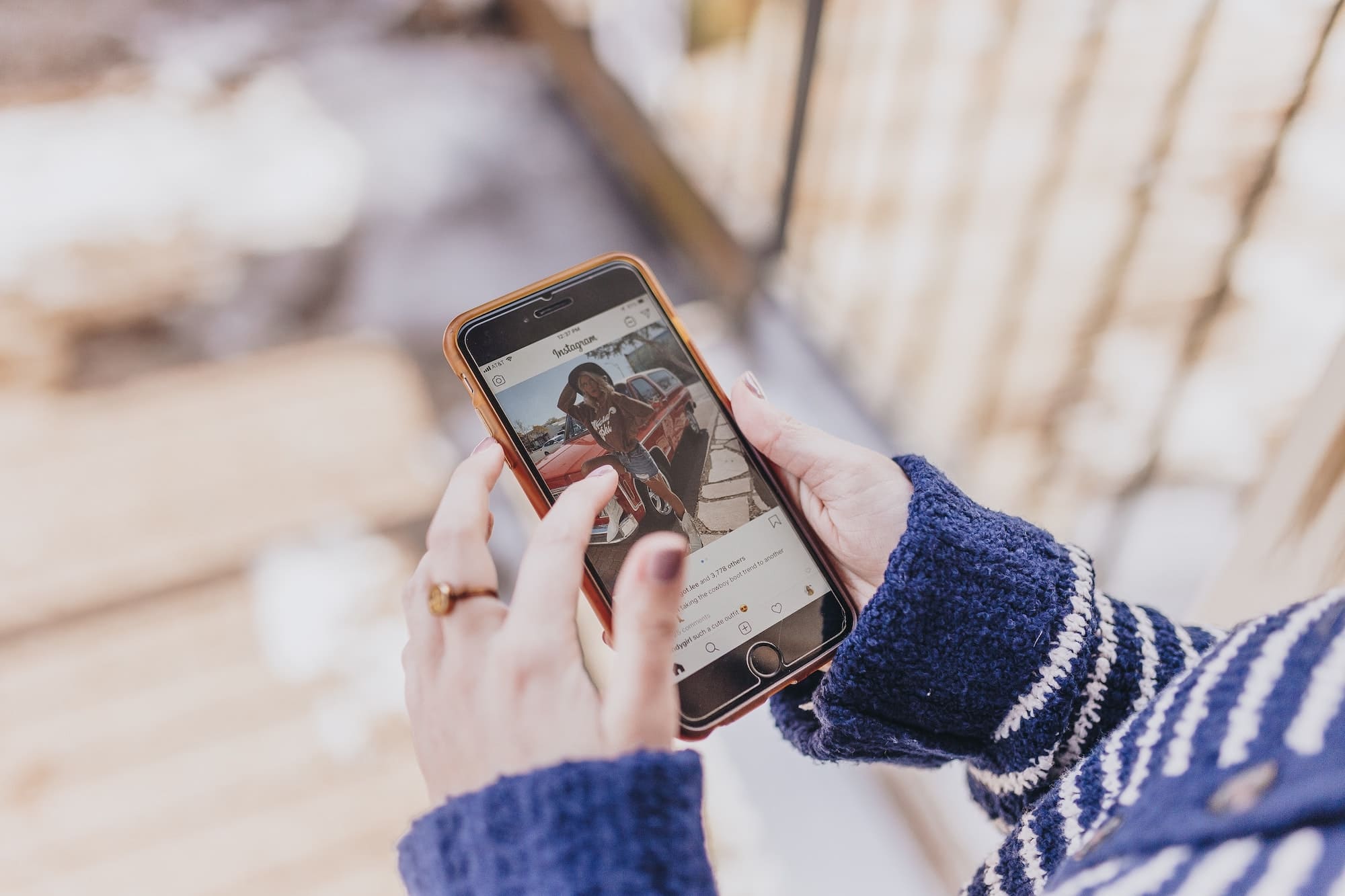 Instagram makes it easy to download your Instagram Reels and save them directly to your phone's camera roll. But, if you attempted to download your Reel from your gallery, you likely hit a frustrating dead end. Not to worry, we're here to help. Follow the steps below to learn how to download your Reels from Instagram to your iOS or Android device.
Friendly disclaimer: This tutorial only applies to Instagram users who are attempting to download Reels from their own accounts. It won't work if you are trying to download Reels that other users have shared.
Step 1: Go to the Reels tab on your Instagram profile
From your Instagram profile, navigate to the Reels tab (the second icon from the left). This will allow you to view all of your previously created Reels.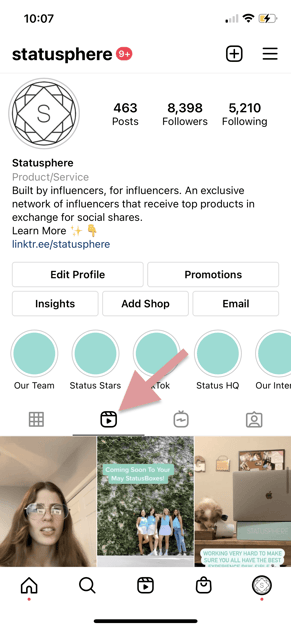 Step 2: Select the Reel you want to download
From the Reels tab, locate and select the Reel you would like to download. This will open the Reel into fullscreen view.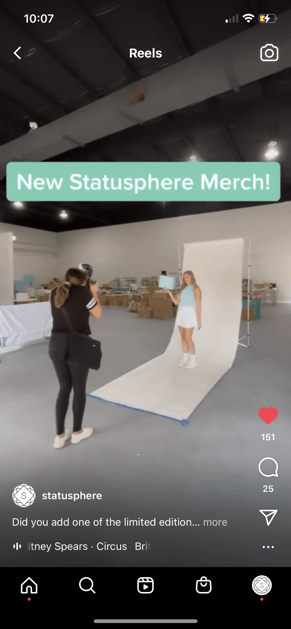 Step 3: Tap the 3 dots in the bottom right-hand corner
From your fullscreen Reel, tap the three white dots located above your profile photo in the bottom right-hand corner of your screen.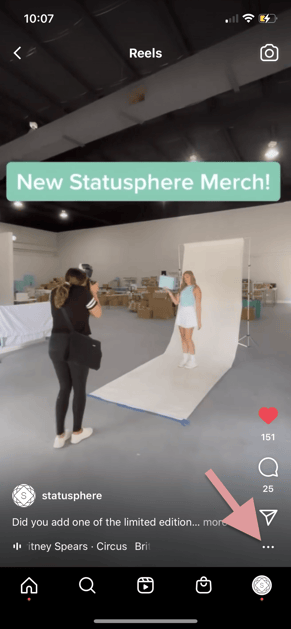 Step 4: Click 'Save to Camera Roll'
Once you've tapped the dots at the bottom of your Reel, you should see a menu of options. In order to download the video to your device, you will want to select the 'Save to Camera Roll' option. After selecting, your download should start immediately.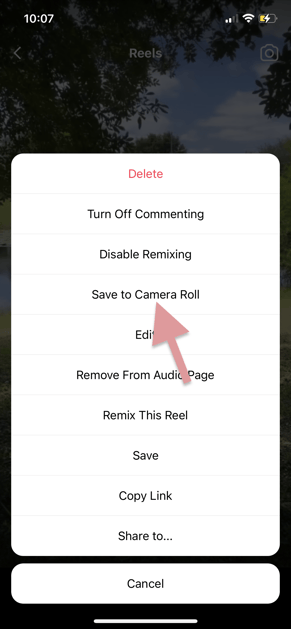 Note: If your Reel contains audio from Instagram's music library, Instagram may show you a separate prompt that asks if you would like to 'Save Video Without Sound?'. If you see this prompt, you can still download your Reel by clicking 'Save,' but the audio will be removed.
Step 5: And you're done!
When your download is complete, Instagram will display an in-app 'Saved' notification on your screen. Your Reel will now be saved to your phone's camera roll!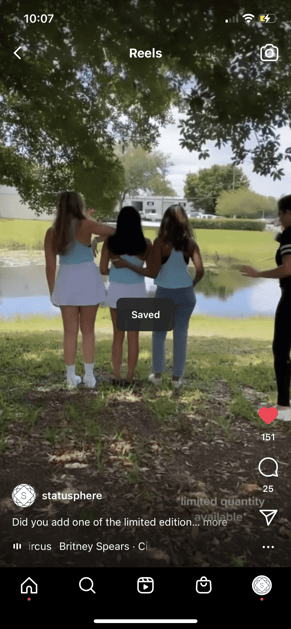 With your Reel saved to your camera roll, you'll now be free to share it to your computer via email or Airdrop (if you're using iOS devices) and upload it to your other social media profiles. If you are a Statusphere influencer, you can also upload it as a required action in your portal!
Not a Statusphere influencer yet? Apply to become one! We'll match you with quality products each month, based on your interests–no strings attached.