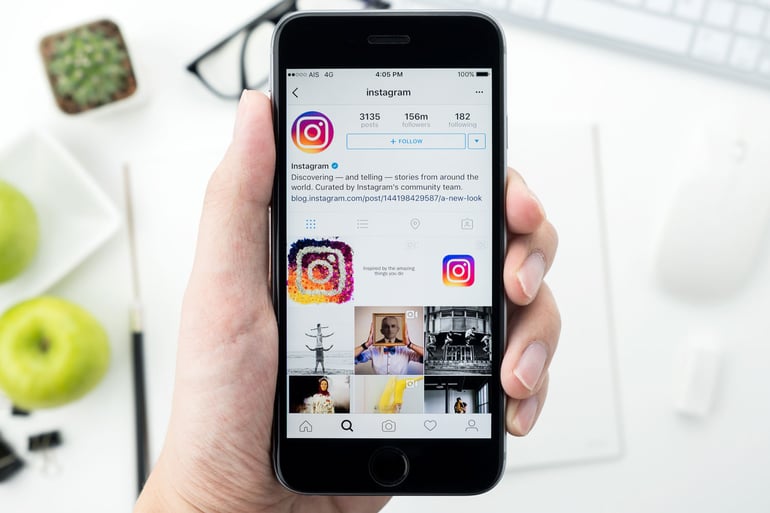 You don't need a super-fancy camera to take stunning photos anymore. With your iPhone and these few simple tips you can take your Instagram posts to the next level without even leaving the Instagram app!
1. Cropping
When you first upload a photo into the Instagram app it allows you to crop it while guidelines appear on the screen. These lines aren't just there for fun, they are there to help you properly compose your photo. Putting the focus of your photo in the very center, or where the lines intersect, will help bring visual balance. Here are some examples below.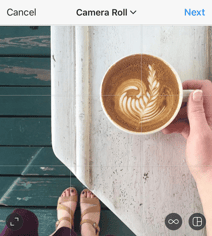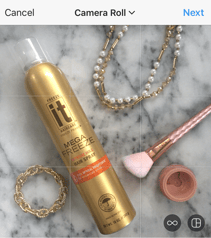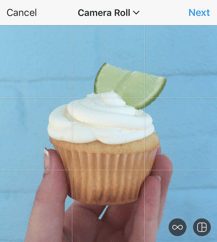 2. White Balance
One of the most overlooked photo adjustments on Instagram is correcting the white balance, but it makes a huge difference! Professional photographers know this, which is why it is typically one of the first corrections they make. Luckily you don't need photoshop to correct the white balance. Within Instagram, all you need to do is click on "edit," and then "warmth" to play with your white balance.
When playing with this setting, the easiest way to use it is to find something in your photo that you know is white, and then move the setting until it appears actually white. Now there are always exceptions to correcting the white balance. You might notice that some Instagram filters change your balance to be wrong on purpose for an "artistic" effect. You'll notice in the photo below, that the right image looks much more crisp, clean and professional, since the white balance was corrected. So if that is the look you are going for, you need to make sure you correct it.
Pro note: You always want to correct the white balance when it involves food, or your food may look very funky/ unappetizing.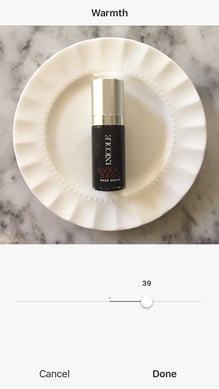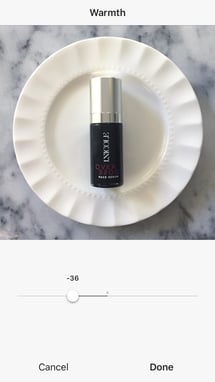 3. Brightness & Contrast
Adjusting your brightness is can also help to make your photos look more crisp. By upping the brightness you can help offset harsh shadows and make it more "clean." Tip: If you turn up the brightness and start to loose some of your detail, turn up your contrast a little bit.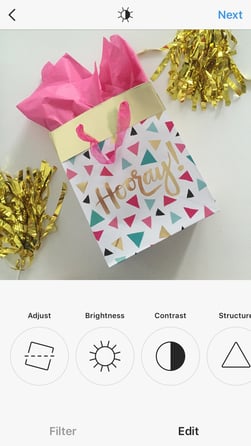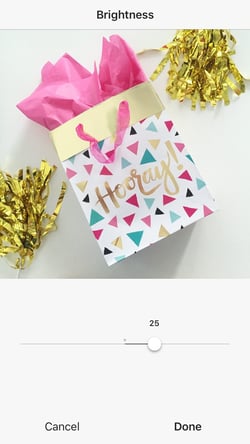 If you have any other Instagram app editing tips, be sure to share in the comments below, and if you are an Instagram influencers be sure to apply to Statusphere to get a monthly curated box of awesome products! Click here to apply.