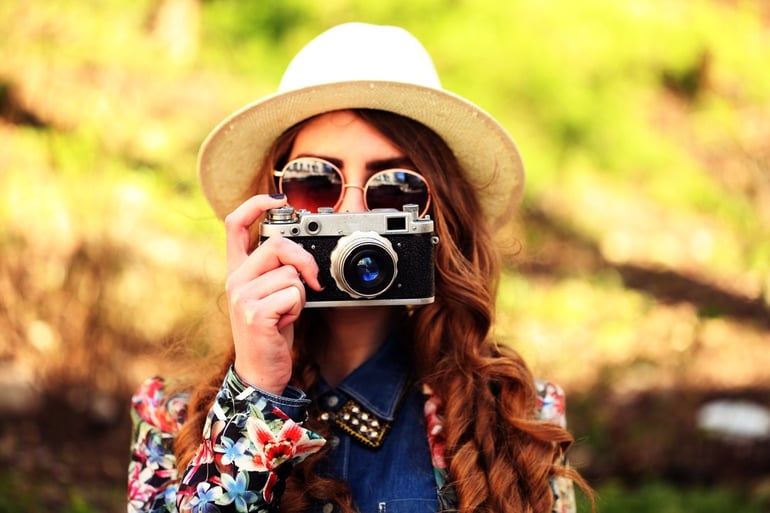 Influencer marketing is quickly becoming one of the most effective ways to spread the word about your brand. Unfortunately, it can be incredibly time consuming and tedious. This leaves companies deciding if they want to build out an entire internal team to manage it or if they want to hire an influencer marketing company to handle the process.
But how can you tell whether an influencer marketing company is worth hiring? Here are 4 key factors to consider when making your decision.
Factor #1: Access to Influencers
The first factor to consider when deciding whether to hire an influencer marketing company is how much access they have to key influencers in your industry.
Many brands want access to celebrities, but sometimes the most impactful influencers have a smaller audience than people like Kim Kardashian. You want to choose a company that can demonstrate their connection to the influencers who are most likely to convince their followers to buy your brand. For example, at Statutsphere, we specialize in female micro-influencers.
Keep in mind that there are many expensive influencer marketing platforms out there that position themselves as the full solution, but only provide you with a database of influencers, meaning you will still need someone from your team to do the communication and research. If you decide to go with one of these platforms, make sure you have someone skilled to manage the campaigns internally, and know that it will be very time-consuming.
Factor #2: Influencer Evaluation
The next factor to keep in mind is how the influencer marketing company evaluates influencers. Some companies put a huge amount of emphasis on the number of followers an influencer has, but that's rarely the best measure of how successful they'll be promoting a product.
At Statusphere, we have a unique algorithm that measures user engagement in addition to the number of followers an influencer has. We've found that our method works to identify influencers who have the ability to make a big difference for the brands we work with.

Factor #3: Familiarity with Social Media Platforms
If you're going to spend part of your marketing budget hiring an influencer marketing company, it's important to make sure that the company you select understands all social media platforms, from the tried-and-true sites like Facebook to the up-and-comers like Snapchat.
A good influencer marketing company should understand social media demographics, advertising and algorithms, and be ready to use their knowledge and experience to help you attain your marketing goals.
Factor #4: Campaign Tracking and ROI Analysis
Finally, it's important to choose an influencer marketing company that will track your influencer marketing campaigns and report back to you with key performance metrics to demonstrate the effectiveness of your campaigns.
Marketing analysis involves tracking user engagement and other key performance indicators (KPIs) to help you understand what you've been getting in return for what you spend. Any company that doesn't report back to you is not a company you should engage to manage your campaigns. Keep in mind that tracking ROI for influencer marketing campaigns can be very tricky, and that the ROI is always about revenue, check out our blog onhow to track influencer marketing ROI for more information.
Any influencer marketing company you hire should have the ability and the reach to manage your marketing campaigns without a hitch. Don't be afraid to ask questions, request references and do a thorough evaluation before you sign on. If you would like to see how Statusphere can help you manage your influencer marketing process, please click here.