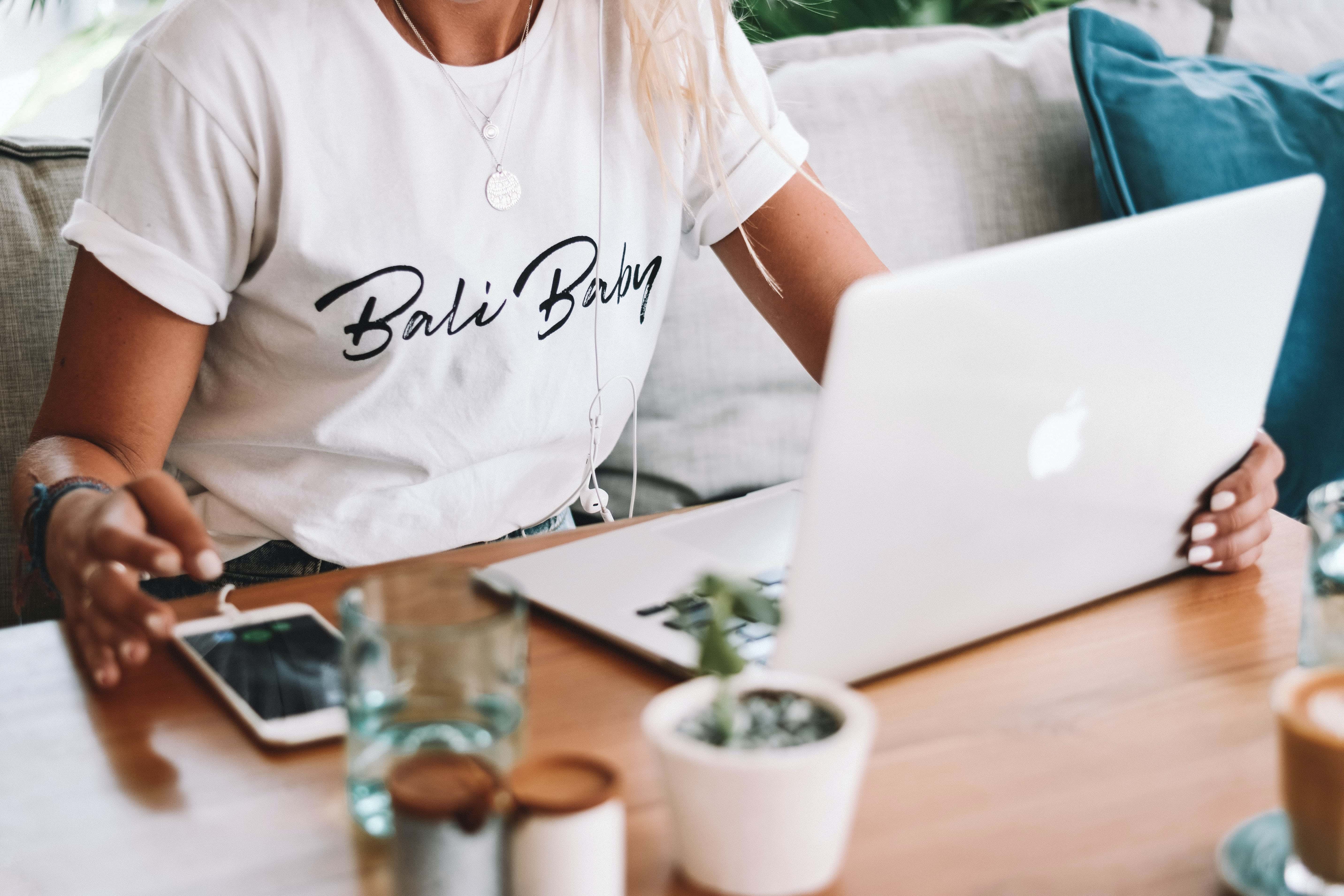 Becoming a brand ambassador can have several benefits. You get to try free products, earn some money, build working relationships with brands and produce creative content for your social media profiles. If you're interested in becoming a brand ambassador but aren't sure how to find brands looking for ambassadors, this is the place for you!
Before You Reach Out
Becoming a brand ambassador for any company ultimately means that you are a representative of them. If a brand doesn't align with your values and ideals, it's likely they won't be a good match. Before you put the time and effort into searching for brand ambassadorships, we recommend you consider the following:
What are the brand's values and ethics? It's natural to want to partner with a brand that believes in what you do. If you're only interested in cruelty-free makeup, it's best to do your homework on the beauty brands you're reaching out to.
Would you actually use their products? Don't just reach out to any and every brand. These companies are looking for genuine and exciting content to be posted on social media. If you know that you don't want another set of makeup brushes, re-think trying to connect with the brand who specializes in them.
Know your own analytics. Be ready to pitch yourself to your dream brand. You should be able to go into detail about your average engagement rates, follower count, audience data and any past partnership stats like affiliate code usage. Be prepared to answer any questions the brand may have honestly and confidently. Follow

these tips

for building an authentic Instagram following.
Do they have a credible website? Found a brand on Instagram that's looking for brand ambassadors? If you've never heard of them or the social media page looks off, do a quick Google search of them. There's nothing wrong with making sure a brand is legit so that you don't waste your time, or worse, get scammed.
Review the FTC guidelines. Did you know that there are rules when it comes to posting content that is paid, sponsored or gifted? Familiarize yourself with

FTC guidelines for influencers

, that way you're ready to roll once you get connected with a brand.
How to Find Brands Looking for Ambassadors
Next, we're going to go over some of the methods for finding brands that are looking for ambassadors.
Look Within Your Followers
Start by looking through your own followers. If you have a sizeable follower count, chances are you've caught the eye of some brands along the way. It's likely these brands match your ideals and aesthetics as well. They followed you because they liked what they saw – don't hesitate to reach out and inquire about an ambassadorship! Not sure what to say when you reach out? Check out these pitch guidelines!
Browse Accounts Similar to Yours
It's likely that there are other influencers with similar aesthetics and values to yours. Try looking through hashtags you would normally use on your own posts for other influencers. See a post that's getting tons of traction? Look through the comments and see if any brands are asking to do a partnership with that influencer. If the brand really likes an influencer similar to you, they'll likely be willing to work with you as well!
Search for Brand Ambassadorship Applications
A lot of brands will create an application process and post it on social media platforms to alert their followers that they are searching for brand ambassadors. Try a quick Google search such as "beauty brands looking for ambassadors" or browse the social media profiles of your favorite brands. Not sure where to start looking? Check out these 6 brands who are great at product gifting! If you don't see any open applications right away, consider...
Try taking the initiative to go ahead and advocate for yourself! Been dreaming of becoming a brand ambassador for your favorite small jewelry shop? Send them an email or message and tell them why you think it would be a great fit. You know what content you are capable of creating, so have a list of services on hand when pitching yourself. Reaching out to businesses you care about will lead to more successful partnerships, and chances are, they'll be thrilled to have the exposure.
Get Connected With an Influencer Network
Influencer networks are a great opportunity to connect with brands looking for ambassadors. You'll be able to get paired with brands to get free products and/or paid. Some of these platforms will handle the administrative side of these partnerships, but it's important to remember that not all networks are the same and may require extra effort to sift through different opportunities. And in some cases, if you don't like a product you receive, you may still be required to post or pay the retail price for it.
Looking for a more streamlined solution? Get started with Statusphere! We're an all-in-one influencer marketing platform that connects brands with influencers. Our expert match-making process pairs influencers with the brands that best suit them. We take care to vet the products and handle any partnership details. All our influencers have to do is "opt-in" and select the brands they want to see in their StatusBox that month.
Worried about not liking a product and still having to post? With Statusphere you won't be stuck in contracts that require you to post about a product you don't love. We handle every detail so that you can spend more time creating the content that you're passionate about. Interested in joining Statusphere's network of influencers? Click here to apply today!