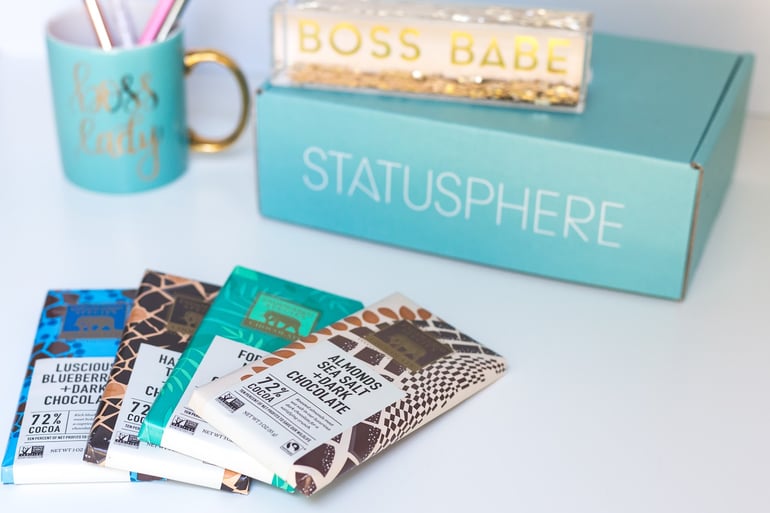 It may seem like creating authentic buzz about your brand is nearly impossible, but it's easier than you might think. Product seeding campaigns involve the act of sending products to influencers or everyday people with the hopes of starting word-of-mouth referrals, gaining feedback about your product, and/or creating organic user-generated content. Want to dive right in? Here's how to get started:
Step One: Make a Game Plan
First, it is important to identify your main goals. Do you want people to be aware of a new product line? New flavors? New collections? No matter what your goal is, it should be top-of-mind when making all the decisions about your campaign, including who you're targeting and which products you send. Consider the following:
Reach: How many people you reach relies on your budget or how many available units you have to give out. This step can help you decide whether to take a curated influencer seeding approach or to open a public sampling event.
Audience: Product seeding campaigns are a great way to test new markets or get more info from your current market. Decide who you want to know about your products and what impression of your brand you want to leave on them.
Product: Deciding which product to give out depends on what you want to know. For example: if your goal is to get feedback and you have a line of skincare products that work together, than you may need to give out the entire set. Or if you are looking to get brand awareness and exposure, you should send out the product in your line that is the most unique and will generate the most conversation.
Step Two: Select the Recipients
Selecting who you want to send your products to should be based on what audience you'd like to reach and what common interests they share with your company. You can seed products to influencers or everyday people. If you are using influencers, never base your decision on the amount of followers they have as it does not always prove authentic engagement.
When choosing to take the route of in-person seeding, it is important to pick a location where your recipients normally congregate. This could include large-scale festivals and concerts, shopping malls, college campus' or sporting events.
One example of a product seeding campaign that might surprise you is when Twitter went to SXSW when they were just starting out. They had everyone sign up for free accounts and told them it was a platform that allowed people an easy way to communicate with other attendees at the conference. Although this is not your typical type of product seeding campaign, it still shows that if you put your product in the hands of your target audience at the right time, it can have great exposure and network effects.
Step Three: Select Your Samples/Products to Send
New products, which typically create the most buzz, as well as popular/hero products and products that you need more feedback on are great items to choose. Recipients are more likely to post products with fun and unique packaging, and it's always a bonus when the box it comes with is its own experience.
No matter the goal of your product seeding campaign, your recipient should always be left with an overall positive experience. Taking a few seconds to learn more about the influencer, or whoever the recipient is for this campaign, and slipping in a hand-written thank you note can make a huge difference.
Step Four: Evaluate Your Results
After all that hard work, it's time to evaluate how you did! Important things to watch is your brand's follower count and engagement rates before and after the campaign. Look where and when you saw improvements in numbers (or a decline). For more valuable metrics to evaluate after a campaign, check out this blog.
Pay attention to all influencer or customer feedback via surveys and by monitoring comments sections. Both negative and positive feedback will help you gain insight about how your audience feels about your brand/product, so be sure to note common likes/dislikes. Once you find places for improvement, be sure to apply them to future campaigns, new products and product updates.
Follow these steps and you'll be on your way to getting valuable insights about your brand (and hopefully some reusable content along the way)! Need help running your own influencer marketing and product seeding campaigns? Our team of influencer marketing specialists are here to help! Click here to learn more about Statusphere.