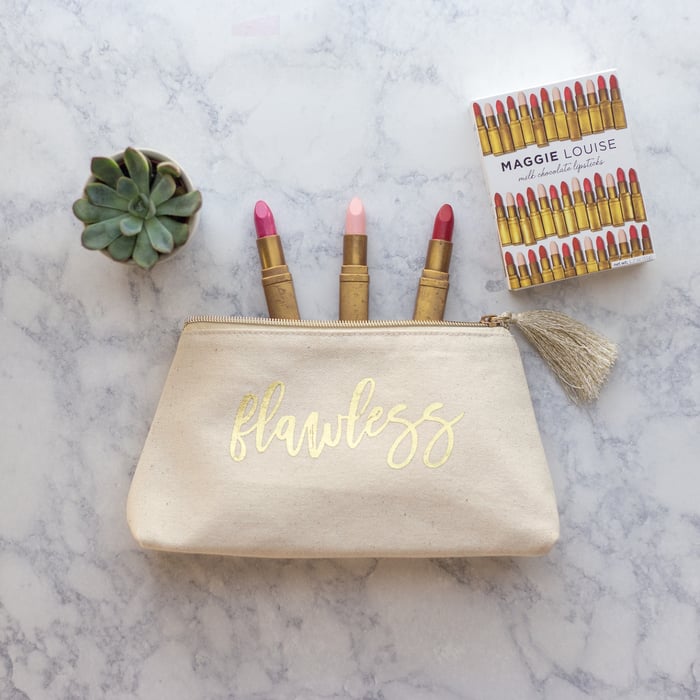 Product seeding is the process of sending product to recipients with the hopes of starting word-of-mouth referrals, gaining feedback about your product, and/or to create organic user-generated content. Product seeding is the perfect way for brands to get the word out about their products and connect with their community at the same time. Plenty of brands do it, but not everyone does it well. Here are some quick tips for product seeding, along with a few examples of brands who got it right:
Tip #1 - Picking Products
People will be more likely to share your products if they will make for great photos - so pick one that's Instagram-worthy! If you have products with fun, unique packaging, those will be your best bet.
Take into account your products margins and price point to ensure you're choosing the right product to give away.
Tip #2 - Influencer Relations
Make yourself stand out by personalizing the package for each influencer. Include a hand-written card, add a thank you note and even embroider their names on the product.
Check-in with influencers once they receive the product and ask them what they think of the product so far and for any feedback they have. (This is a bigger job than it might sound like - check out this blog to decide if you should handle this in-house.)
Engaging with influencer posts is a must. Like and comment on it to show you're thankful for their shout out.
Now that you have some quick tips to use, here are some examples of brands who are killing it with product seeding:
1. Chegg
Among college students, Chegg is not only known for providing big savings on expensive textbooks, it's also known for the goodies they throw in their boxes! Chegg works with brands to seed the college market with sample products and coupons. Students receiving textbooks through the company can expect to get items like laundry detergent, energy drinks and even gift cards to popular stores and online services when their books are delivered.
The partnerships are a win-win for Chegg and the brands they work with. By providing brands with an easy way to get their products in front of college students, Chegg gets to offer something extra special that helps them maintain a positive relationship with their customers.
2. LUSH
LUSH, a fresh and all-natural, handmade cosmetics company, is known for their luxurious bath products and natural skincare. Every new collection is mailed directly to influencers based on which products they already love and use. They are also notorious for preparing and curating packages based on influencer information and preferences.
Check out this awesome LUSH package sent to Adelaine Morin on Instagram. All yellow products, her favorite color! This is an example of a unique and fun way to personalize your product gifting packages for influencers.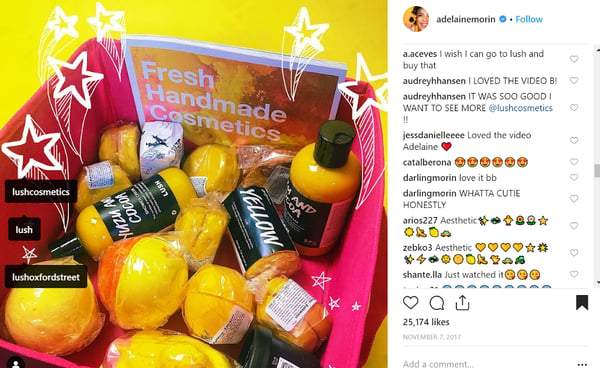 3. House of CB
House of CB is a woman's luxury fashion brand known for distributing new clothes to influencers well before the release of the collection to the general public. For weeks they allow influencers to post content in the new pieces in order to generate buzz and interest about the new pieces. The brand also has a huge celebrity backing from the likings of Vanessa Hudgens, Demi Lovato and even the Kardashians.
However, the super exposure these celebrities give does typically come with a hefty price tag - that's why we recommend working with micro-influencers instead. Commonly known as the "power middle," micro-influencers are also known to have over 4x the engagement rate of a celebrity endorsed influencer.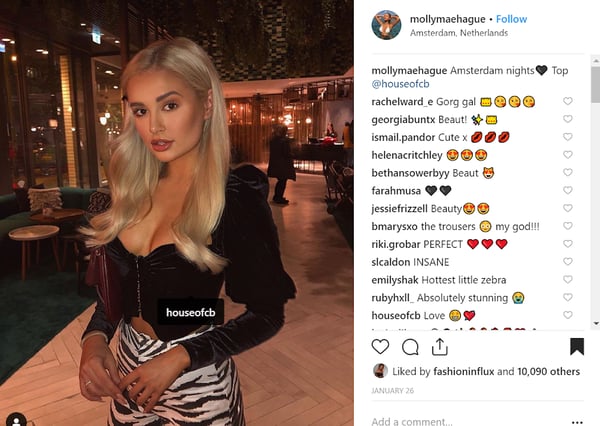 4. MILK Makeup
NYC-based cosmetics company, MILK Makeup, keeps up with their influencer network by sending them products they love already, as well as recommended products they haven't tried yet. All of their packages also include personalized notes making the packaging alone Instagram-worthy content that's unique to each influencer.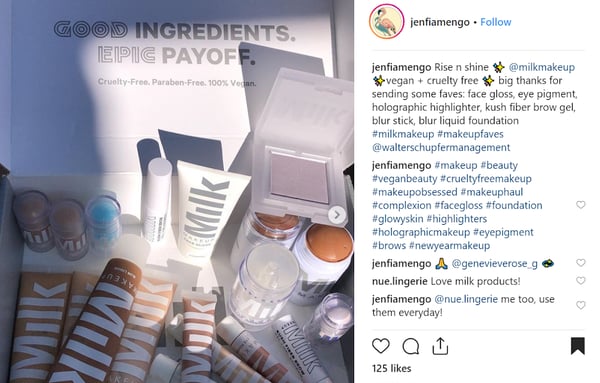 5. Zaful
Zaful is an affordable and trendy women's fashion seller. It's nearly impossible to scroll through your feed without seeing at least one or two 'Zaful Hauls' of inexpensive bathing suits by fashion bloggers on Instagram. The company also allows influencers to select which pieces they would like to try out in addition to swimsuits (which are the most popular on the site).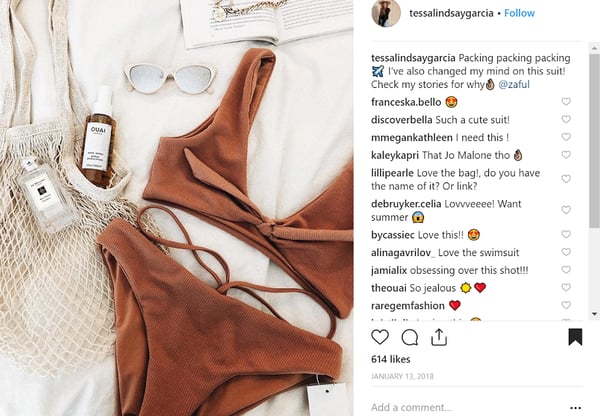 6. GoPro
GoPro is an American tech company with a strong suit in recording and film. They target users who could or already utilize their products to create high-quality content. You'll typically see them working with influencers who do extreme sports or exotic travel. When they do product seeding, they do it big, with their full equipment bundles that allow the recipients to try the devices to their fullest potential - a perfect way to get feedback!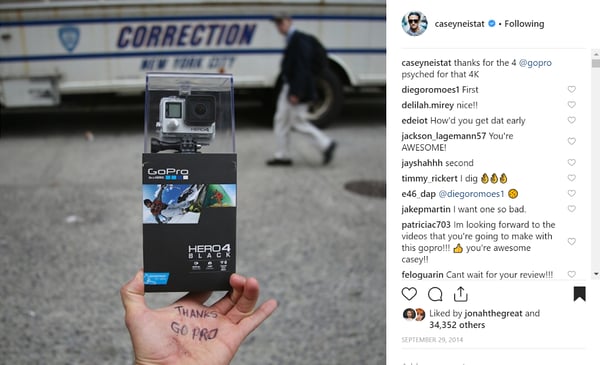 7. BANG! Energy
An energy drink founded in South Florida, Bang Energy uses custom jeeps and large refrigerated backpacks to do in-person product seeding. They offer full-size sampling of their newest drinks and are often found being promoted around college campuses, as well as their consistent appearances at large international events such as Art Basel and Ultra Music Festival. By utilizing micro-influencers attending these events or who are still students, brands are able to reach the engaged audiences of these niche bloggers. If you need help finding influencers for your brand, check out this blog.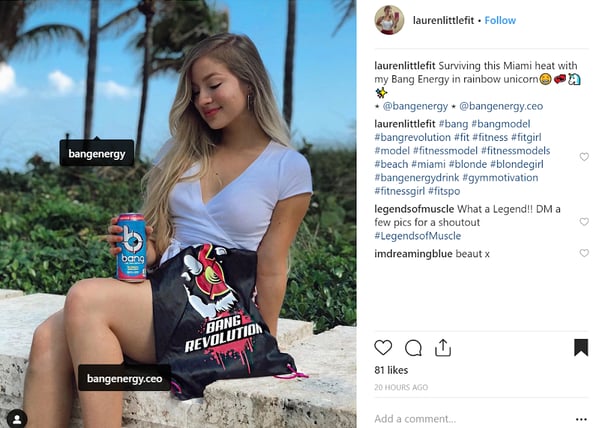 8. Graze
Graze's subscription box service brings healthy snacking straight to your door. With over 100 snacks to choose from, Graze partners with influencers who are focused on healthy living and clean snacking. Not only are the influencers posting about their customizable boxes (yay reusable content!) but they're helping target specific groups of people with specific interests.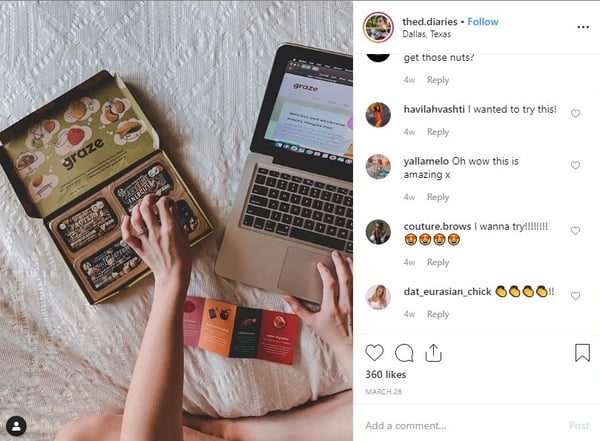 Whether you decide to pass out samples in person at an event or write cute notes to your influencer network; the key to having a successful product seeding campaign is to be memorable. Ready to launch a product seeding campaign of your own? Click here to chat with one of our influencer marketing specialists at Statusphere!