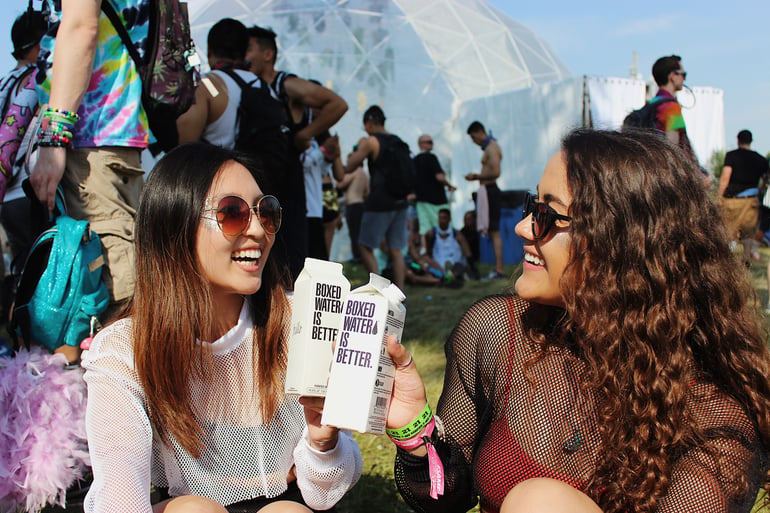 Product seeding is the act of sending product to recipients with the hopes of starting word-of-mouth referrals, gaining feedback about your product, and/or creating organic user-generated content. Since you're allowing your target market to try your products for free, you get authentic insight on what they like and dislike. It works with regular people and influencers too, making it easily customizable for your brand's goals. Here are four different types of product seeding programs you can utilize:
1. To Gather Feedback
Receiving consumer feedback during your product seeding campaign is always great, especially when it's positive. But it's important to also use feedback—even the negative—as a form of research to improve your products and strategies. Whether you're thinking of testing a new market or age group, or simply wondering if your product works with your current audience, using feedback can do the trick.
Let's say you're a granola bar company that only targets vegans. Perhaps trying out a new market such as moms on-the-go might be worthwhile. By gifting your product to mommy bloggers, you'll receive feedback on how this audience benefits from your product. You'll also be able to compare different audiences and determine the likes and dislikes of each.
2. To Build Brand Awareness
You can use product seeding to drive attention to your brand. Think about it, by gifting your product, you're giving the recipient a great reason to post about you and help generate a positive outlook toward your brand. This can also boost the engagement on your social media posts, increase your follower count and generate more clicks to your website. It's important to remember that the better experience the influencer has working with your brand, the more positive buzz you'll get.
3. Celebrity and Macro-Influencer Product Seeding
Sending your product to celebrities and online personalities who have large followings is another way to get the word out about your product. Just be aware that they won't all post, and some will require compensation (sometimes in the thousands) to share your product with their followers. Even if you aren't paying/or being guaranteed to receive a post, this can be worth it.
If you're paying them, consider the following:
Which payment method will you use? Paypal, which is convenient for sending their posting fee directly and checking that payments have been made and received is one way to go. Gift cards are another great option because you can give influencers exactly what they want without any hassle.
What's your company's budget? This will determine how many influencers you can afford for your product seeding campaign.
Will you be making a contract for the influencer? We strongly recommend this to ensure you're getting what you paid for. This must include a copyright disclosure for the influencer's content in order to reuse it in the future.
4. Micro-Influencer Product Seeding
Micro-influencers (also called the "power-middle") typically have 5,000 - 25,000 followers that are very engaged. These influencers may have smaller followings but generate high, more organic engagement for product seeding. Micro-influencers have a much more niche audience than their celebrity counterparts, which allows you to better target your brand's ideal audience.
Micro-influencers who require monetary compensation for a post will still be significantly less than utilizing celebrity influencers. This means you can get more content posted about your brand while working with more influencers. When you send them a product, personalize the packaging with their name or a hand-written note to show that you value their work.
It can be difficult managing multiple influencers at once, and many brands seek out full-service influencer marketing platforms to make product seeding hassle-free. At Statusphere we help you scale your product seeding campaigns, without the added cost of building an in-house team. Statusphere handles everything from influencer communication, match-making, shipping and reporting!
If your brand hasn't started utilizing product seeding programs as part of your marketing strategy, it's time to get started! You'll get valuable feedback, high-quality user-generated content to repurporse, and an influencer network you trust. If you'd like more information on how to reach your brand's goals with product seeding and working with influencers, click here to chat with one of our influencer marketing specialists!