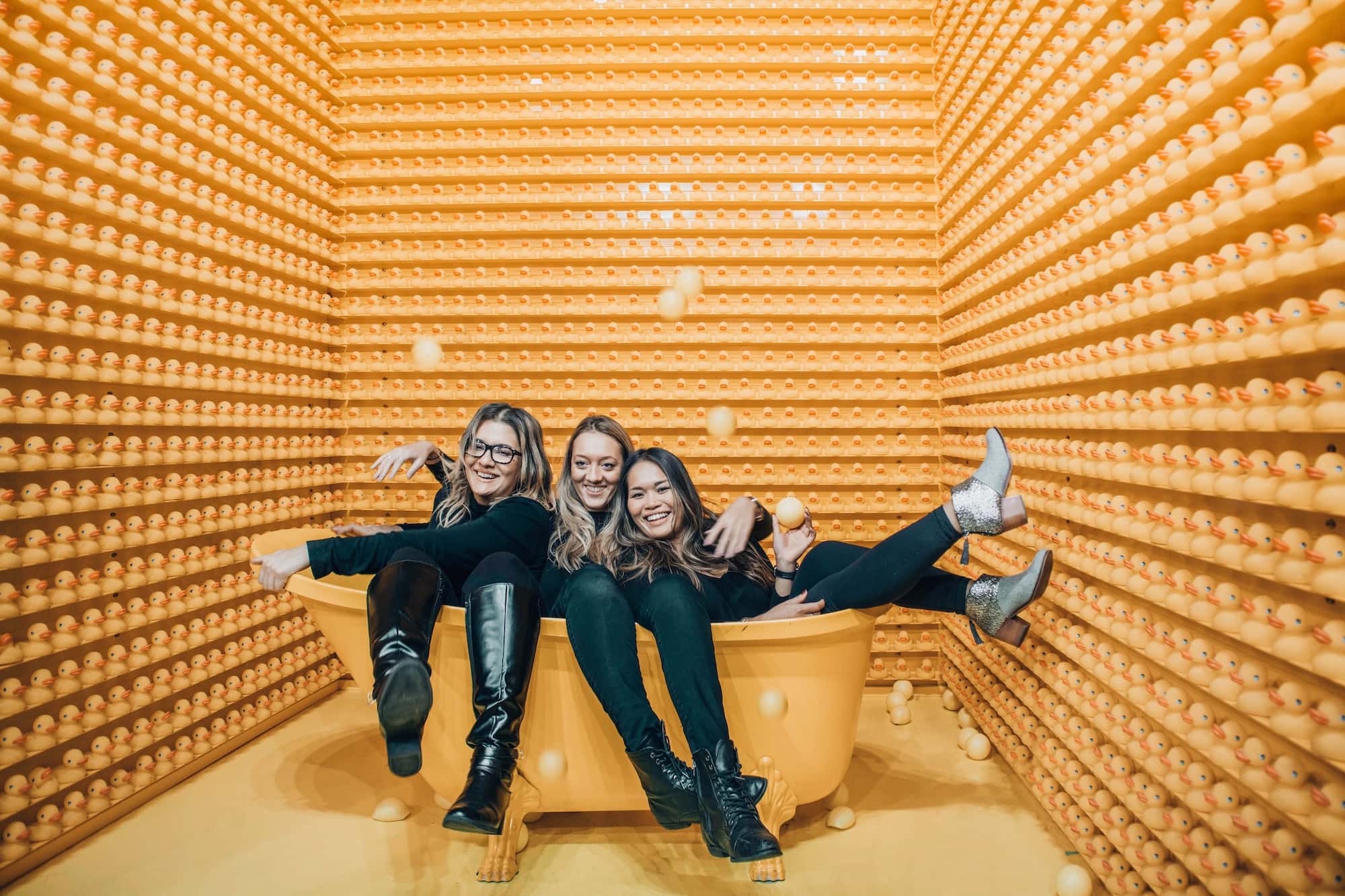 There's no denying it, TikTok brand campaigns are becoming more and more popular. And for good reason. This video-sharing platform allows your brand to bring a new sense of creativity to your campaigns and can be a great strategy to connect with consumers and have them test out your products. If you need some more inspiration for TikTok, here are 5 brand campaign ideas and examples you can use to guide you.
1. User-Generated Content Campaign
User-generated content campaigns encourage your brand's followers to engage with your company and its products. You should first establish a hashtag that can be used throughout the life of the campaign that people will use when sharing content around your brand.
Take it from Vineyard Vines who started the popular #WhaleAtHome challenge. They asked people to share ways of wearing their favorite #OOTDs Vineyard Vines style. This gave fans of the brand an opportunity to be featured, making it more enticing to share their clothing items from the brand.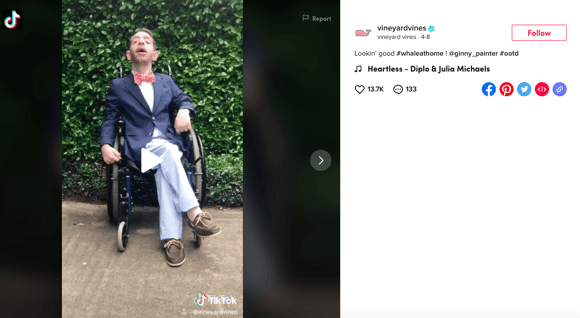 Another brand that used a hashtag for consumers to share their favorite looks is Guess. They specifically partnered with TikTok on this one and it was the first-ever promoted challenge and the official launch of TikTok's brand partnerships program. Guess got #InMyDenim trending on the app, gaining over 50 million views. This encouraged teenagers and young adults alike to share some of their favorites from Guess.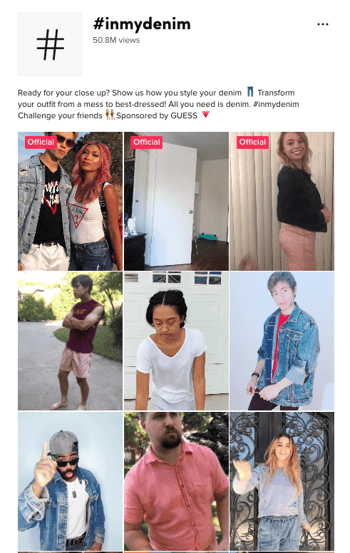 2. Public Awareness Campaign
E.L.F. Cosmetics started a campaign called "eyes.lips.face.safe" to raise awareness of preventative measures that everyone can take to stop the spread of COVID-19. This brand campaign was a revival of their original #EyesLipsFace hashtag challenge that was a huge success on TikTok but now updated for a good cause.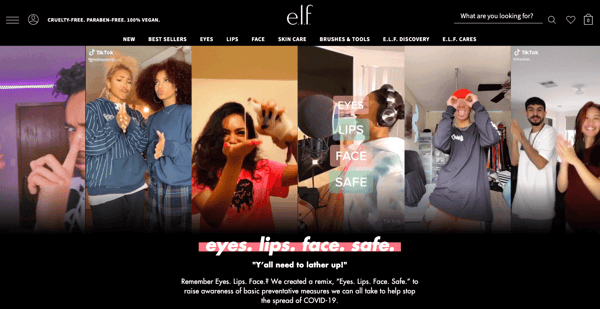 3. Use the TikTok Algorithm
Use the TikTok algorithm to drive your brand's campaign so audiences get what they want. Kaja Beauty posted three different videos on TikTok and whichever got the most attention determined which of their products they would launch next. This is a popular trend on TikTok where people make decisions based on likes and views—not only is it a nice change of pace for your followers but it also encourages them to engage with your brand.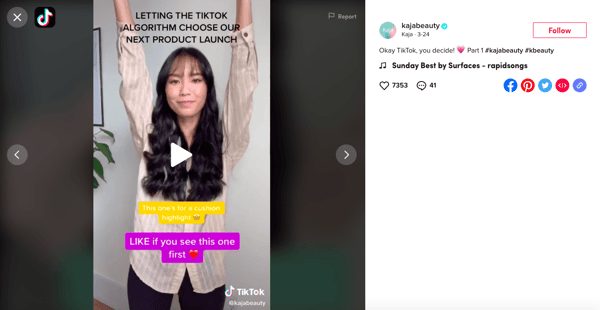 4. TikTok Giveaway
If your brand is struggling to figure out what to post on TikTok, try doing a giveaway. Giveaways help boost your word-of-mouth efforts on the app since you are likely to get new followers as more people enter to win. ASOS uses their TikTok to host their own guessing game at which product is in the video they post. This boosts engagement within the comments section and consumers can win some goodies! Who doesn't love free stuff?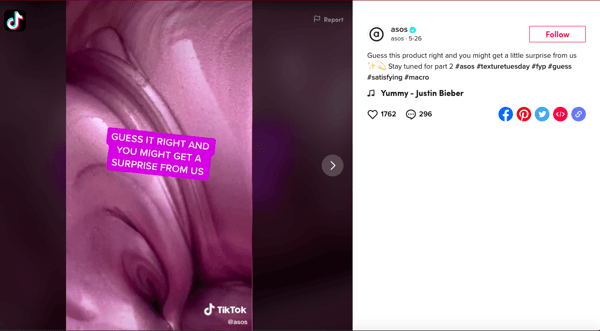 If your brand is interested in running a giveaway on another platform, check out this blog for everything you need to know about Instagram giveaways!
5. Influencer Marketing Campaign
Many brands will use influencers to introduce their products to newer audiences. Influencers have dedicated followers that trust their reviews enough to try it for themselves. You can find influencers for just about any vertical, from fashion and beauty to fitness and wellness. If your brand is not sure which ones to partner with, go check out this blog.
Starface uses micro-influencers on TikTok to help promote their acne patches and face wash. Reposting the creative TikToks that are made regarding their brand not only gives them authentic content, but it's seen as much more relatable because it's coming from real people using their products.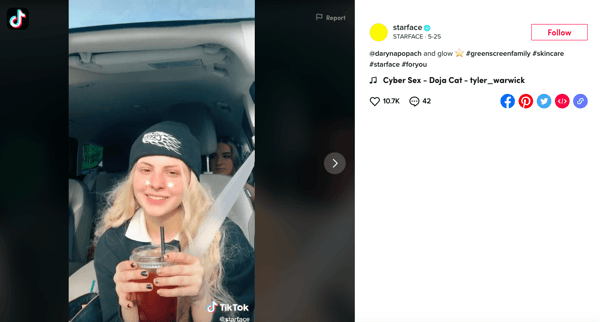 If you are looking for new ways to go about your brand campaigns on TikTok and need help doing so Statusphere is your go-to. With our team of influencer marketing experts, we can pair you with the right TikTokers ready to post about your brand!