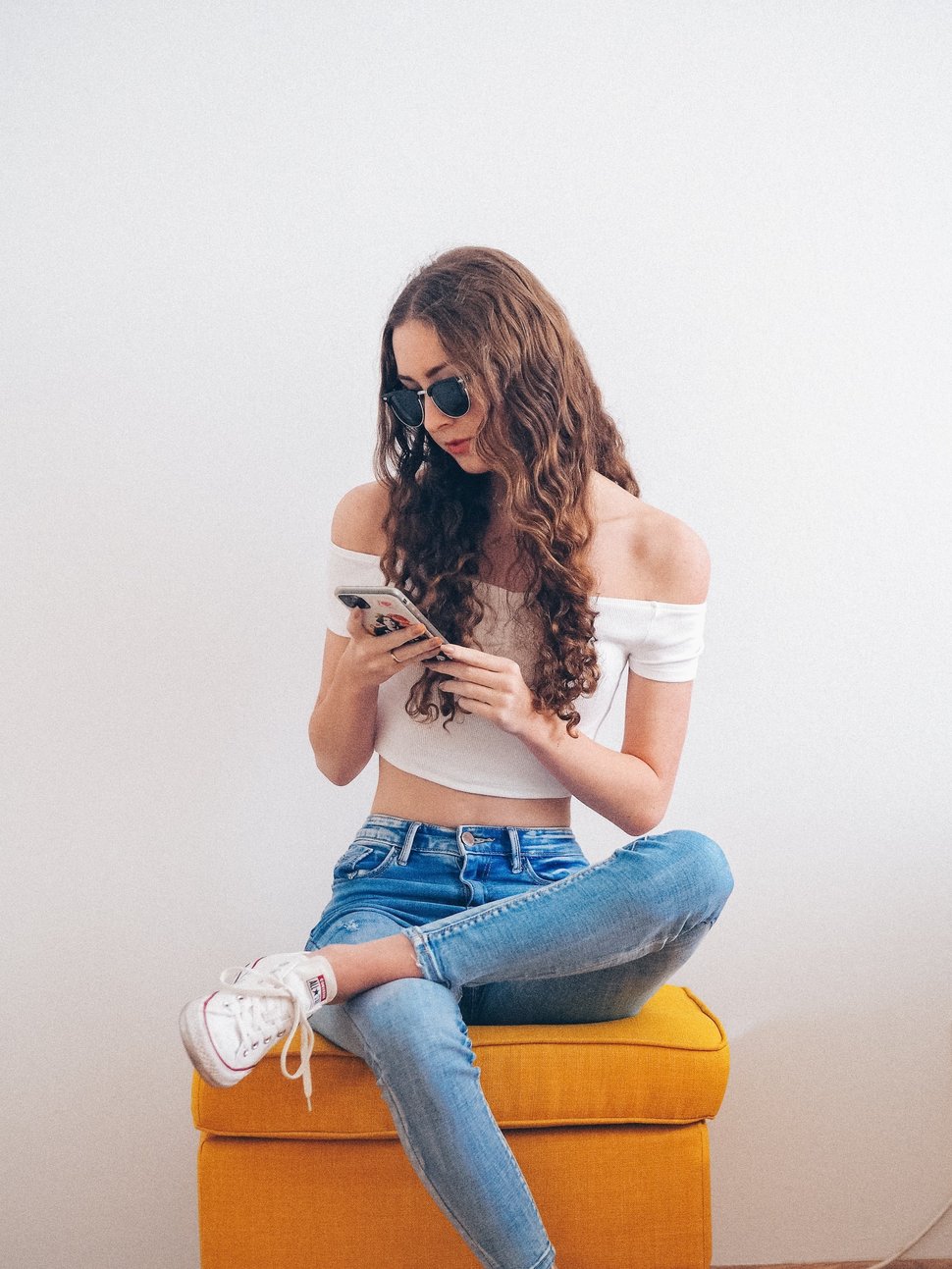 TikTok has proven itself time and time again to be an ideal platform for brands and influencers alike. TikTok users create content that ranges from lip-syncing and dance to comedy and vlogs. Hashtags are an effective way to share your posts with broader audiences across the platform, making them an integral part of content discovery. We're going over everything you need to know about TikTok hashtags to make posting a breeze.
Hashtags Help Your Brand Get Found
Want your TikToks to reach users who aren't following you already? Hashtags are a great way to get your posts in front of individuals searching for similar content. A bonus is that if you utilize relevant trending hashtags, your post could be pulled into Discovery pages that millions of users are looking at.
For example, if you feature your bestselling hair mask in a TikTok, use a hashtag like #HairCareRoutine for your video to be featured alongside 144.1 million other videos with similar content. Anyone looking under that specific hashtag will potentially find your brand!
Campaign Boosting
At the end of the day, hashtags are a tool for boosting your profile and posts. When running a new TikTok brand campaign, hashtags are really useful for getting the word out. Create a hashtag unique to your brand and use it on every post for your next campaign. It will help you stand out against competitors and create brand recognition, such as Statusphere's #Statusworthy.
Hashtags Help Create Community
Hashtags are a great way to categorize your brand. When using hashtags to find interesting posts on TikTok, the algorithm picks up on what users like. It then takes that information and uses it to show those users even more relevant content on their For You Page. Consistently use hashtags related to your brand and you'll be sure to create a community of interested users along the way.
For example, Whateva Lola, a small business that specializes in handmade accessories, tags their TikToks with #WhatevaLola, #SmallBizOwner, #SmallShop and #TikTokArtist. These tags are all relevant to the brand and make it easy for any users interested in finding small businesses and artists to join the community.
If you want to read more about the TikTok algorithm, check out this blog!
#FYP and #ForYouPage
After a few minutes on TikTok, you're bound to notice that many posts are tagged with #FYP and #ForYouPage. These tags have billions of views and a majority of users believe that they help to get posts onto the platform's coveted For You Page. TikTok later said that using these tags is not a guarantee you'll end up on For You feeds but it won't hurt to try using them when planning your next TikTok marketing strategy to get even more exposure!
Trending Hashtags
TikTok is well known for its many hashtag challenges that are not brand affiliated. From lip-syncing to dancing, baking and gardening, there's a niche for everyone. If you see a trending hashtag challenge that aligns with your brand, don't be afraid to go for it and join in on the fun.
If you're a beauty brand and a hashtag such as #GetUnReadyWithMe is trending, use this as the perfect opportunity to show how smoothly your products can be removed. Not only are these challenges fun, but they also help to humanize your brand and make your platform more inviting.
Hashtag Challenges
Another benefit of using hashtags on TikTok is branded hashtag challenges. These can be virtually anything, but the point is that your brand is challenging users to make a post with your hashtag on it. These challenges give brands tons of user-generated content and are fantastic for spreading the word about a company. TikTok also offers Hashtag Challenge Plus, a service that lets users purchase products they see posted in-app.
One interesting example of a branded hashtag challenge on TikTok is Colgate's #MakeMomSmile. The oral care brand challenged users to make their mothers smile for Mother's Day. This simple challenge was a fun and lighthearted way to get Colgate trending and users talking about the brand.
TikTok is an exciting and fast-growing platform to extend your marketing efforts. At Statusphere, we can help get your brand matched with TikTok influencers who would love to post about your products. Interested in getting started with influencer marketing on the platform to help boost your brand? Contact us to speak with one of our specialists today!