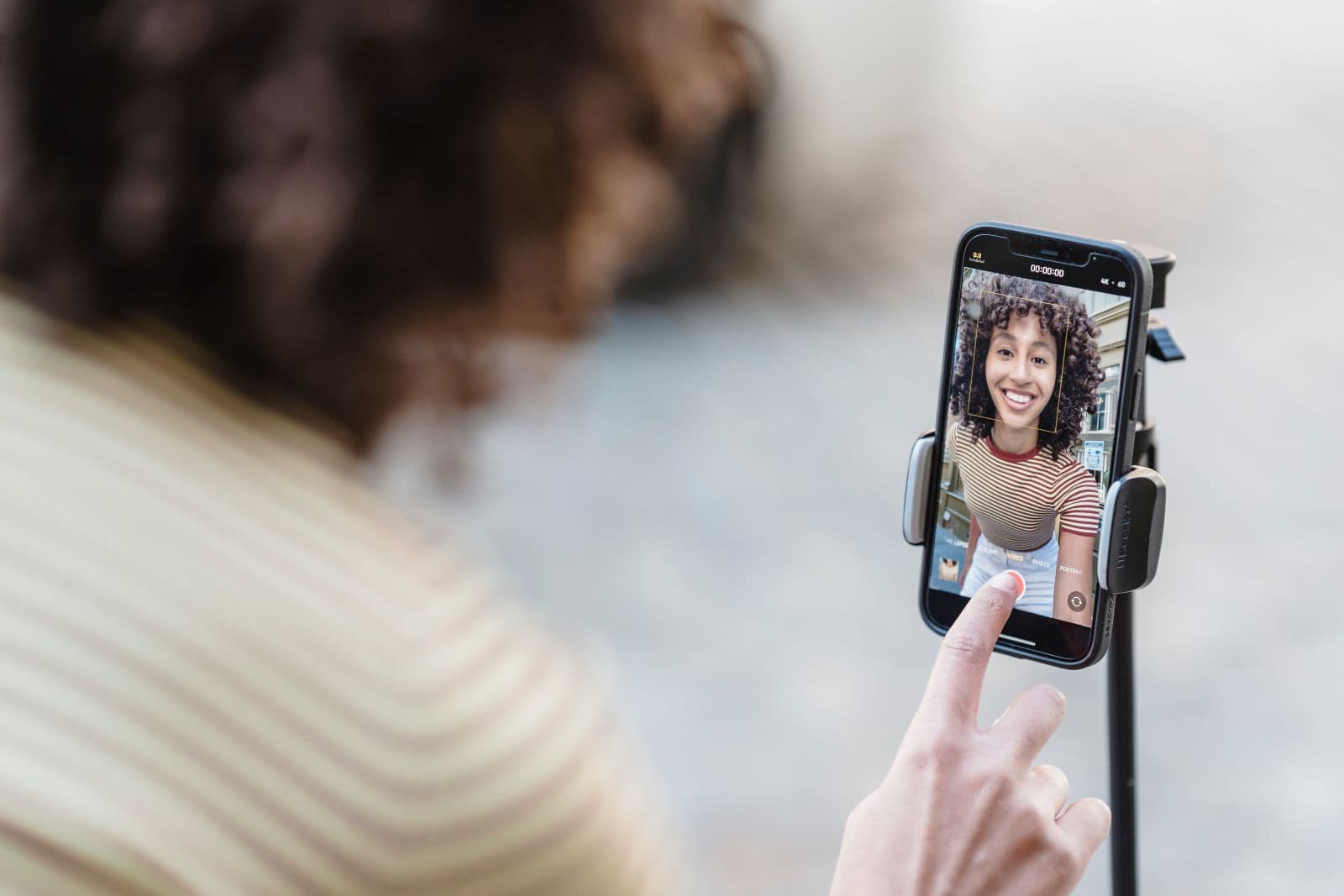 In the past couple years, livestreaming has taken off as a form of both entertainment and connection, and brands have realized they can make use of streams to increase their sales. Features such as TikTok LIVE provide creators and brands with the opportunity to showcase longer videos and bring even more value to their social networks.
TikTok has also been testing shopping through livestreams with retailers, such as Walmart, and with TikTok unveiling more details about LVE Shopping at their TikTok World event in September 2021, it's undoubtedly on the horizon. Getting acquainted with TikTok LIVE and the types of streams that perform best for your brand could give you a leg up when livestream shopping debuts in all markets.
In this blog, we'll walk you through TikTok livestreams: what they are, how they work, who can use them and best practices for livestreaming as a brand.
What Is TikTok LIVE, And How Does It Work?
TikTok LIVE allows brands to connect with their followers in real time, as well as engage in longer-form video content, which you can't otherwise post on TikTok.
There are a number of features you can use to enhance your stream, including the ability to feature guests in a split-screen view and a Q&A overlay to answer questions live. TikTok also allows for scheduled streams that can be promoted with an event card featuring a "Register" button. Users who click the button will be reminded of your stream when you go live.
To begin a TikTok livestream, simply press the "plus" button at the very bottom center of your screen. Swipe over to the "LIVE" option, set an image and title for your stream and then tap "Go LIVE."
Who Can Use It?
To access the LIVE feature on TikTok you need at least 1,000 followers. Other than that, anyone age 16 or older can go live, and anyone age 18 or older can earn virtual gifts during a livestream (aka LIVE gifting). Users can send LIVE gifts to creators as a token of appreciation, and in turn, these gifts are taken into account when TikTok calculates monetary rewards for that creator later on.
It's important to remember that community guidelines still apply; this includes the rule that a livestream host cannot solicit gifts or offer incentives in exchange for gifts – a prohibited practice known as "gift-baiting."
Before going live, brands should also be careful to not have music playing in the background, which could lead to copyright infringement.
How Do I Make the Most Of My TikTok Livestream?
Have a Plan
One of the best parts about going live is it gives you an opportunity to be even more authentic with your followers. However, just because you'll be creating less polished content doesn't mean you can wing it completely. While you don't need a fully fleshed-out script you should have a general idea of the topics you'll be discussing and the length of the stream. Are you going to be hosting a discussion panel? A Q&A session with the brand's founder? Perhaps a detailed product demonstration?
Think about how long or how short your chosen topic may be – and leave some space to answer viewer questions too! TikTok recommends keeping livestreams to be about 30 minutes long in general, but your circumstances may require a longer time slot.
You should also consider when to host your stream. It's best to plan this for the time of day when your followers are most active. If you're not sure when that is, you can check this under your TikTok analytics.
Engage with Viewers
Remember: your LIVE content is first and foremost for your viewers, so make sure it's valuable to them! Even if you're not hosting a Q&A dedicated to answering follower questions, be sure to skim the real-time comment section frequently and verbally respond when you can — even if it's just a couple shout-outs thanking people for following you, it will make your viewers feel appreciated.
Keep your viewers in mind as you're planning your livestream, too. If you find yourself torn between two ideas, ask yourself: which brings more value to my followers? A behind-the-scenes tour is certainly fascinating to some, but it likely won't provide as much value for viewers as these other ideas:
Bringing creators on for an in-depth product tutorial
Giving away product to a small number of viewers as part of a product launch
A rare Q&A with your founder
A funny trend or an entertaining take on one — such as E.L.F.'s humorous

makeup application streams
Be creative, and remember: even simple entertainment is valuable for your audience!
Post First
You can increase the reach of your livestream by posting a video beforehand. Anyone who comes across your video while your LIVE is active, whether from the For You page or the Following page, can join the stream easily when watching your video by clicking your profile picture (it flashes hot pink and says "Live" when an account is streaming). Since your TikTok video can be seen by anyone on the For You page, posting before you start your Live increases your chance of discovery just in time for your stream.
Adding TikTok livestreams into your existing content strategy may feel a little overwhelming. While you worry about preparing for any upcoming LIVE updates, why not let Statusphere help with your TikTok campaigns? Our marketing experts are well-versed in TikTok collaborations, and we can handle the entire process for you, from securing content creators to shipping out your products. Find out how our team of specialists can help you reach your TikTok goals and beyond by dropping us a line today.