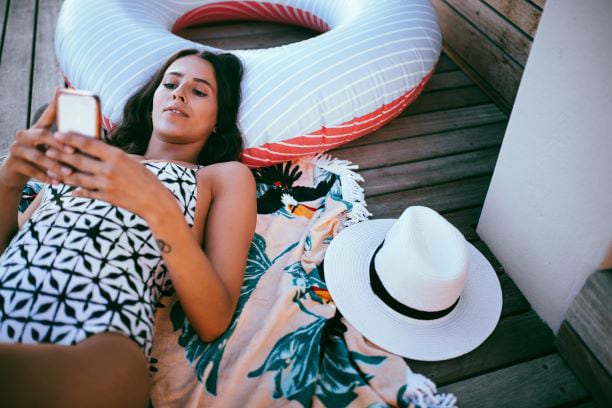 Getting started on TikTok can be intimidating due to how new and fast-paced the app is, but there are plenty of benefits in it for your brand. On TikTok, you can create engaging content while reaching a steadily-growing audience. Some brands hit the ground running with creating unique content that suited them, but what should your band post on TikTok exactly? Not to worry! We've got you covered with some easy ideas to get you started.
Create a Brand-Centric Hashtag Challenge
If you're looking to gain brand awareness, a user-generated hashtag challenge might be the best route for your brand. This way, users get a chance to interact with your brand in a creative way and you're increasing your brand's exposure in the process.
MAC Cosmetics: MAC created the #YouOwnIt challenge to engage fans of their brand by inviting them to create "runway-worthy" beauty transformations with their products. Aside from that, all participants had to do was use the hashtag and tag MAC. You can see in the example below how MAC's simple hashtag challenge earned billions of views on TikTok.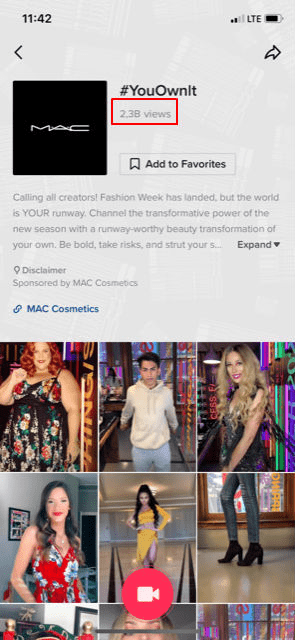 Utilize Trends to Create Relatable Content
Some brands prefer to take a more light-hearted approach and tap into trending content. This requires you to keep track of the latest trends being followed on TikTok (like skits and dances) and make them personal to your brand! That way, your brand gets to show some personality and appear relatable to audiences.
NFL: Believe it or not, the NFL is huge on TikTok and uses game highlights to create funny videos using popular songs on the app! In this example, they used the popular song "Breaking Free" from the movie Highschool Musical and set it to this clip of a player jumping right as the lyrics got to "soaring, flying" to emphasize how high he jumped! Their page is full of videos displaying content in a way that can be fun for viewers.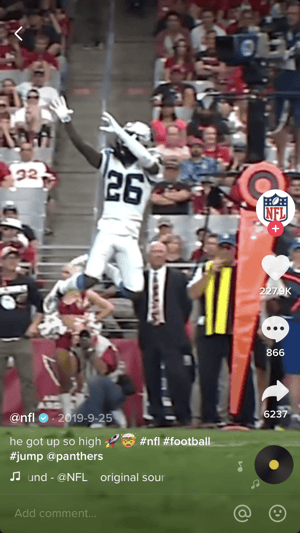 Create Educational "Tutorial" Content
You can also create tutorial-type content to demo your products! This strategy is a great way to feature your products outside of a typical ad and show viewers how they can incorporate them into their everyday life. Many beauty and lifestyle brands are utilizing TikTok as a tutorial platform to showcase all the unique ways their products can be used.
Pretty Little Thing: This brand uses TikTok to create videos with outfit ideas featuring their clothing. Not only are they showing viewers how to style their clothes, but they're creating engaging content at the same time. The example below is an employee demonstrating outfit ideas for different occasions such as brunch!

By offering a new perspective on your product, viewers will feel more inclined to purchase since they don't feel like they're being sold on something directly. If your brand is more "show" rather than "tell," get creative with how-to videos and use them for DIY projects, recipes and more. (Instagram's IGTV is another great tool for content like this!)
Once you start creating content you can really take a deep dive into the other unique marketing aspects of TikTok—like partnering with TikTok influencers! If you want to get connected with users who will love your products, try Statusphere. We can help get TikTokers posting for your brand ASAP. Click here to learn more.