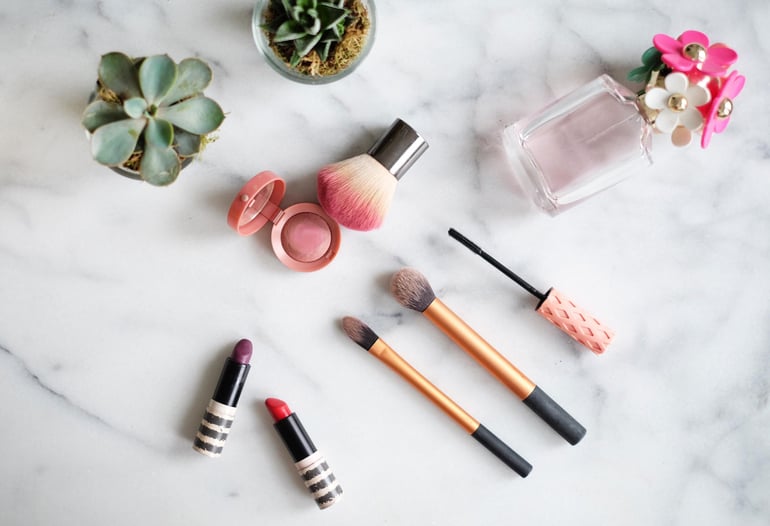 If you have been to any beauty brand marketing conferences lately, then you have most definitely had people tell you that you need to start influencer marketing. They throw around statistics like "74% of people use social media to make buying decisions (SproutSocial)" and " 8 in 10 of the most influential people for teen audiences are YouTube stars (variety)." Pretty much all trends in beauty brand marketing are leading to social media influencers – the only problem is that influencer marketing is much more difficult than what they make it out to be. Here are some tips for planning your next influencer marketing campaign:
1. Identify Your Buyer Persona, Then Identify Your Network
Too many times I hear people say that they want to run an influencer marketing campaign on a specific network, before they identify the consumer they are trying to reach. Take a step back and build out your buyer persona-- What are their demographics? Where do they live? What do they like to do? And most importantly: What social networks do they use? Once you figure this out you can focus on finding influencers on the right social network.
2. Know Your Messaging
Never reach out to influencers without providing concise messaging about the product and brand you are trying to promote. You should have at least 1 paragraph describing your product and the key messages that you want the influencer to convey to their followers. All too often, brands send out products to influencers without any information attached to it, leaving an amazing marketing opportunity on the table. Is your product organic? Made in the USA? Have a story about why the founder created it? Making bullet points of these product features and benefits allows your influencer to connect with the product on another level and convey it properly to their followers.
3. Tie it to a Campaign
The most powerful influencer marketing strategies are tied to existing campaigns. Are you running a holiday campaign or other social ads? Tie the messaging together so you can leverage both, and use consistent hashtags across the campaigns.
4. Re-Use Influencer Generated Content
With the permission of the influencer, re-post and re-use their photo assets on your social accounts. In fact, "research shows that brands can see up to a 25% increase in the ecommerce conversion rate when user-generated photos are used instead of professional shots (engage sciences)."
5. Get Influencer Marketing Help
If you aren't sure where to start, don't hesitate to contact a company that specializes in influencer marketing. There are many companies and platforms out there that can help you start influencer marketing or scale up your efforts. Here at Statusphere, we specialize in beauty brand marketing and work with beauty start-ups to large brands. If you'd like to learn more about our process, click here.