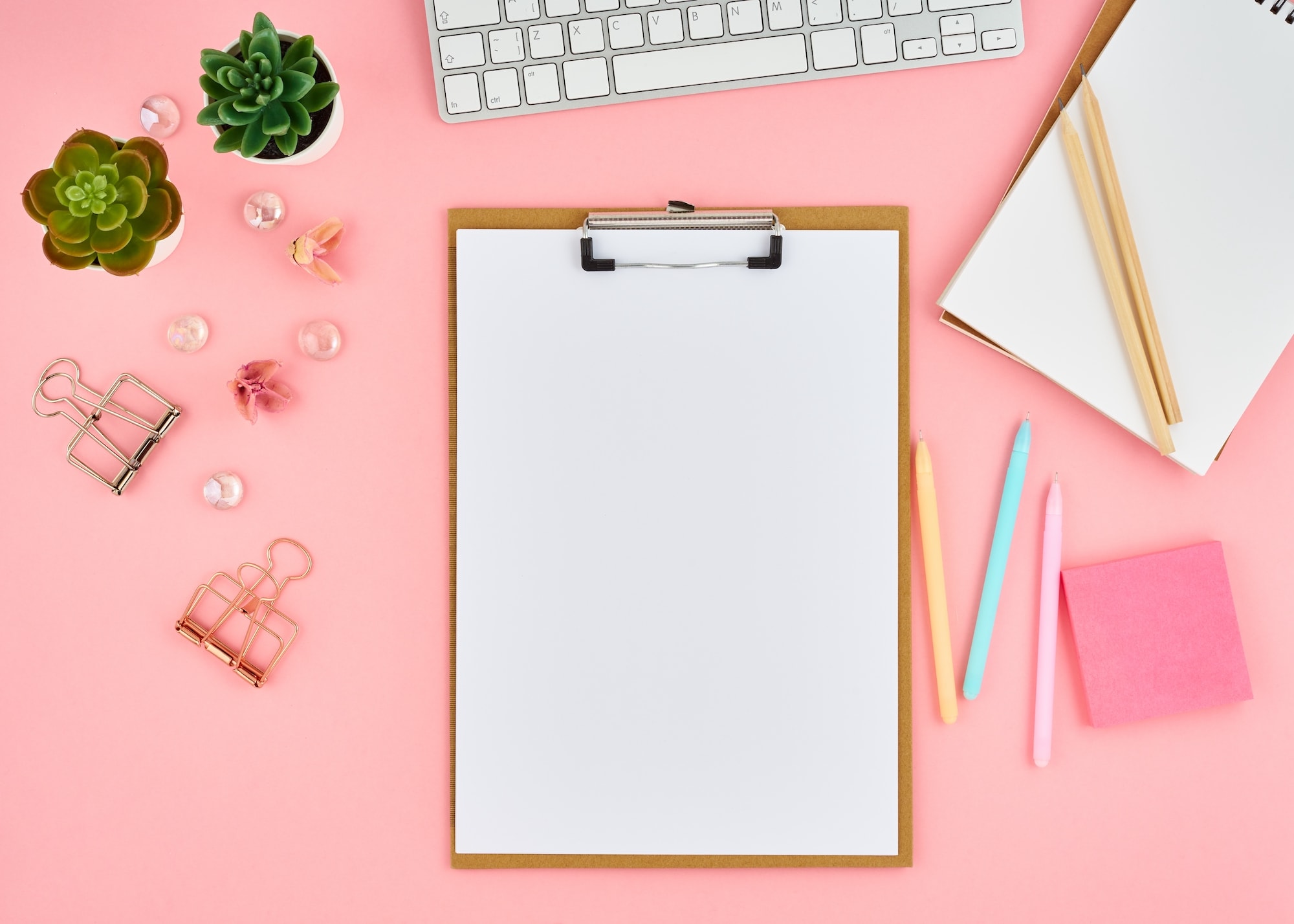 Getting your brand noticed is at the top of any company's to-do list - and capitalizing on one of the biggest visual search engines that is Pinterest can get you there. Pinterest drives 33% more referral traffic to shopping sites than Facebook does. And while Instagram and YouTube are great platforms for running influencer campaigns, it's time to consider what a Pinterest influencer marketing campaign can do for your brand.
We've got all the steps you need to build your own Pinterest strategy, add on influencers and track your campaign's success.
Developing Your Pinterest Strategy
First and foremost, determining who your audience (and ensuring they're on Pinterest) is key. Info like age, gender, demographics, location, whether they're an existing customer, new leads, interests and more will be crucial for pinpointing your messaging.
After you know the who, you need to know the why. Knowing the goals of your company's Pinterest influencer campaign, whether they are to boost sales, brand awareness or build a relationship with customers, is just as important as who you are speaking to.
Create Content
Your biggest concern when delving into the world of Pinterest is producing the highest-quality content possible. You have options when it comes to how you want to display and promote that content on Pinterest, but always ask yourself what kind of story your brand is hoping to tell and how engaging you want that content to be. Here are a few other things to keep in mind:
Lucky for you, Pinterest offers a wide range of pin formats for you to utilize. That way your content can be as unique as you like! Here are some of the most commonly used pin formats that your brand can make its own:
Product pins
Recipe pins
Story pins
Video pins
Article pins
Infographic pins
Your pin descriptions should be well thought out and paint the full picture for users. Pinterest recommends putting your most relevant info first since 50-60 characters are what's most likely to show up in people's feeds.
Create Boards That Make Sense For Your Brand
Land O' Lakes' Pinterest profile offers a plethora of recipes catered toward any holiday you can think of. The main thing in common across these boards? Land O' Lakes butter products. Here, they offer a delicious recipe for buttercreams saved to their "Holiday Recipes" board, making it super easy for interested customers to find a recipe based on their current needs!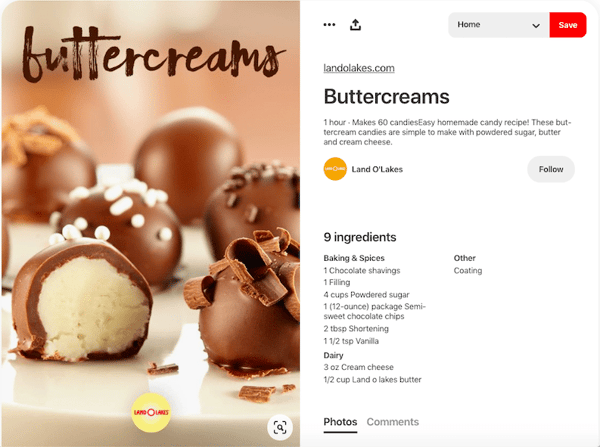 A good rule of thumb is to have content planned for two weeks in advance. Try scheduling a few pins a week and work your way up - adding pins consistently versus all at once is always ideal. For more tips on successful Pinterest marketing, check out this blog for all the details!
Finding the Pinterest Influencers Right For You
If planning and creating content in-house seems time-consuming, that's because it is. Our recommendation? Partner with Pinterest influencers. Utilizing their expert content creation skills will ensure your brand sparkles in the best light. Whether that be through original recipe creation or an instructional video showing their audience how to use your product, the options are endless. When looking for Pinterest influencers, follow these steps:
Pinterest Influencers Should Align With Your Brand
Find Pinterest influencers who create high-quality content that matches your brand aesthetic by searching through hashtags or Pinterest's Explore page. Using the Explore page gives you a good idea of what's trending and what the industry experts are Pinning.
It's important to note many content creators have their individual contact preferences. Generally, email is your safest bet. If you find a Pinterest influencer that is perfect for your upcoming campaign, you can typically find their email by checking the website linked in their bio.
Make sure to include any relevant details for your collaboration so there are no surprises down the line. Once they've shown interest in your campaign, then you can send over a contract outlining all expectations and rules they'll need to be aware of when creating content (like ownership rights). If you don't have a contract in place with any influencers yet, we suggest working on that ASAP. You can check out our blog on it here!
Utilize Pinterest Analytics
After you make it through the creative process, you should look into tracking your strategy's success through Pinterest Analytics. Some of the important metrics you can track the performance of include the impressions and engagement on your pins, the number of saves, link clicks, video views, average watch time and much more. That way, you know you're getting the most out of your Pinterest influencer marketing and can make any campaign adjustments as necessary.
Getting the word out about your product or service has never been easier with the power of Pinterest content creators. So if your brand hasn't given this platform a shot yet, what's stopping you? At Statusphere, we can match your business with on-brand Pinterest influencers that will be creating content for you in no time. Click here to learn more!