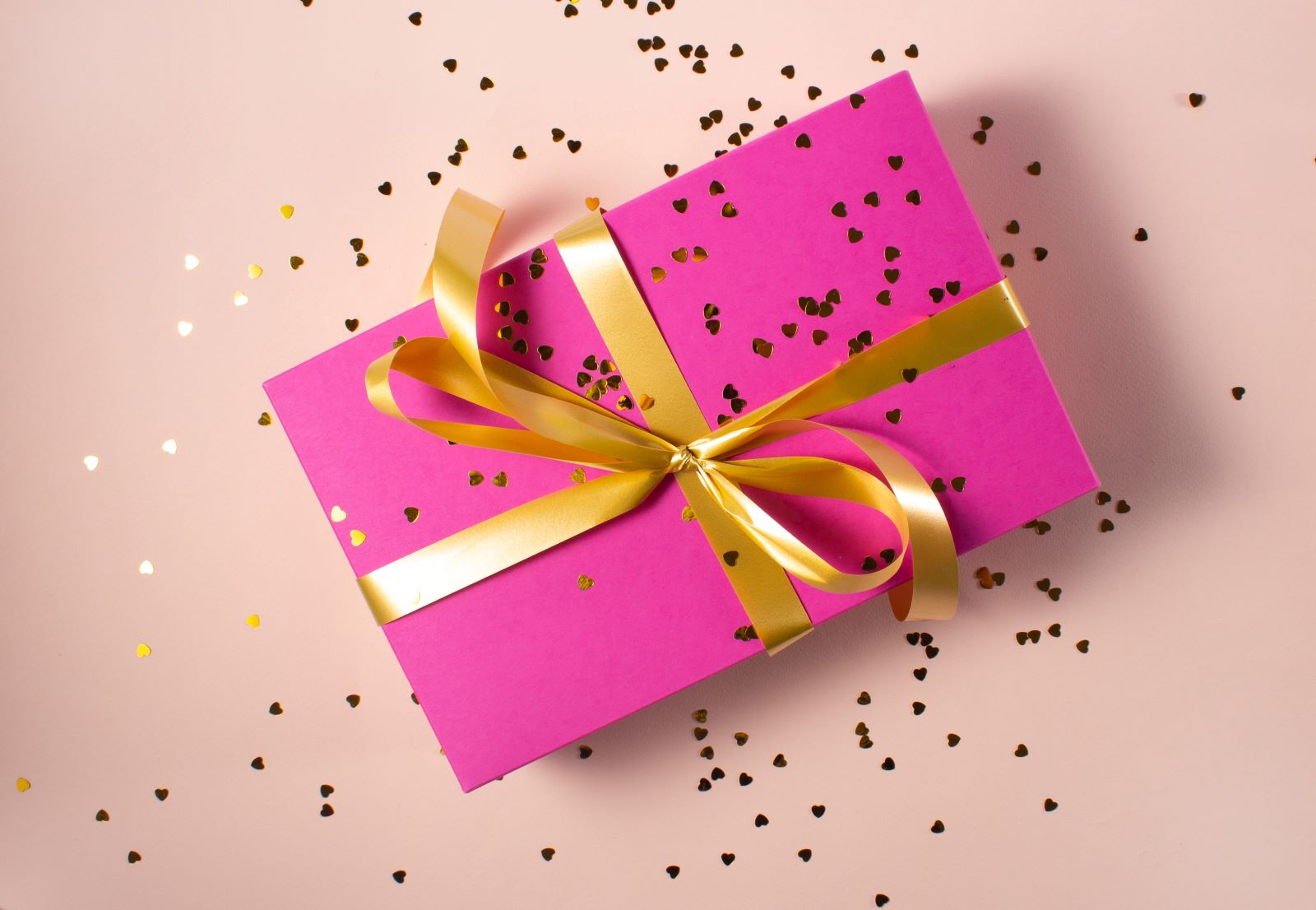 The holidays aren't all about gifts, but getting them certainly feels nice! Hosting a holiday giveaway is a great way to get your followers and customers excited for the season. And giveaways don't only benefit the winner, they can also help build brand awareness, boost your follower count and more – over 62 percent of giveaway participants share the promotion with a friend to encourage them to enter too, meaning more word of mouth for your brand! Once you know how to run a giveaway, use these do's and don'ts to pick the perfect holiday giveaway idea, maximize your promotion and help it all run smoothly.
Dos
Have clear and simple entry guidelines - When creating the guidelines for your giveaway, keep things simple. The easier the steps to enter, the more likely people will be to participate. Here's an example that's short and sweet: "follow us and tag 3 friends in the comments section to enter!"
Incorporate a holiday theme - No matter what the season, there are a number of holiday giveaway ideas that can best fit the holiday you're marketing around. If your giveaway is Christmas themed, you could run a 12 Days of Gifting giveaway and gift one product each day (

similar to this giveaway by Kopari Beauty

). If it's Valentine's themed, you could ask entrants to tag a loved one they want to share a prize with. You can also choose gifts that fit well with the holiday at hand, like a special Mother's Day necklace or gift set. Incorporating a themed gift or campaign message can make your giveaway all the more fun to participate in.
Take advantage of quirky holidays - Outside of the big gifting holidays, there are also plenty of

social media holidays

you can capitalize on to promote your giveaway. For instance, October is National Book Month. If you're a publishing company, running a book giveaway or two throughout the month could be a great way to take advantage of any attention that holiday is already receiving on social media and send those followers to your giveaway page. Be sure to incorporate any appropriate holiday hashtags into your captions so social media users will have an easier time finding your giveaway.
Promote your giveaway - You'll want to promote your giveaway leading up to and during the campaign, ideally prior to the holiday! Giveaways themselves will draw a lot of attention to your brand, but promoting them ahead of time can earn you even more followers and brand awareness. Consider running

social media ads

to get the word out about your campaign. And be sure to share the message far and wide – if your giveaway is taking place on Instagram, share the post to your Stories as well (along with on your other social channels) so people will have more opportunities to discover it.

Have influencers host giveaway

campaigns for you - Collaborating with influencers whose followers align with your target audience is an easy way to help your giveaway reach more of the people you want it to reach. If you already have influencers you collaborate with, ask them to host a holiday giveaway on your brand's behalf. Doing so will introduce their followers to your brand, backed by the influencer's trusted reputation. This is a great way to promote your giveaway, grow your following and increase your brand's

social proof

. If you don't already have influencers in mind or haven't run a giveaway collab before,

start here

.
Pick a social channel you want to grow - Giveaways are a great way to gain followers and earn more engagement. When deciding which social channel to use, consider your goals. If you want to grow your follower count, host your giveaway on a platform you don't get much engagement from. If engagement and accelerating word of mouth are your goals, pick a platform where you already have a following to build upon. Or, use two channels –

45.5% of all social media giveaways

are promoted on Facebook and Instagram and more than 55% promote giveaways on multiple platforms at the same time.
Interact with entrants during the campaign - Giveaways can create a lot of buzz for your brand, and you should make the most of that buzz by engaging with content entrants. This can be as simple as a like, comment or follow back and can help build trust in your brand. Tip: wish them a happy holiday!
Post the winners - Close out your giveaway by posting the winner and celebrating their win! This is also a great opportunity to share any

UGC

they may have created upon receiving their prize (assuming you've

gotten permission upfront

). Often, when a winner isn't announced, entrants may be left wondering if anyone actually won.
Don't
Pick a generic prize - Generic, or luxury, items like computers and high dollar Amazon gift cards may earn your giveaway a ton of impressions and entries - but they won't be the kind you want. It's best to pick a prize that's specific to your brand and your target audience, otherwise, you risk attracting a wide range of people who likely won't make good buyers of your product. Instead, choose a product (or set of products) that's specific to your brand and that you know your ideal target customer would love.
Ignore the platform's promotion guidelines - Many social channels have

promotional guidelines

that you'll want to keep in mind as you plan and structure your giveaway. You can find Instagram's

here

, along with Facebook promotion rules

here

.
Take too long shipping your product - As soon as the winner is selected, find out where their prize should be shipped and let them know when they should expect it. If the prize arrives late or doesn't arrive at all, it could create a negative impression with the winner and lead to negative comments or reviews. If delays do occur, communicate with your winners so they're not left in the dark and know their prize is on its way.
Let entrants walk away empty-handed - Everyone can't win your giveaway prize, but that doesn't mean you shouldn't acknowledge all the entrants. If it fits your budget, send everyone who entered a discount code for a percentage off of an item, or for a special gift in their next order. This way everyone feels like a winner, and you're creating tons of good impressions with potential customers.
Forget to add a deadline - Every giveaway needs an end date. This tells participants how long they have to enter, and creates a sense of urgency that will make them more likely to participate. Additionally, if you want to post the winner in time for the holiday your giveaway is centered around, you'll want to factor that into your end date. Most social media giveaways run for

less than 7 days

- which is usually a good length of time for simple giveaways like "like-to-enter" or "tag a friend."
Ready to start building and promoting your holiday giveaway? We can get influencers posting about it, or even hosting one on your behalf. Chat with one of our influencer marketing specialists to get your giveaway ready to go in time for the holidays!