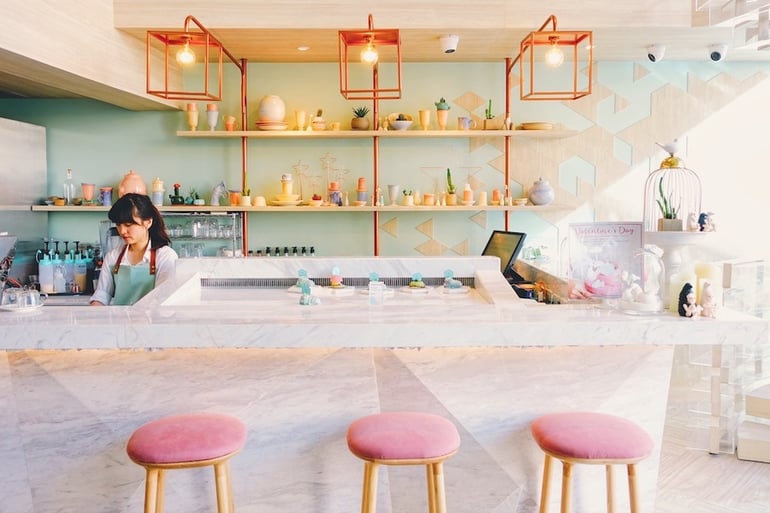 Getting your product from conception to stores comes with a lot of upfront costs and fees. Once you make it to the end goal and the numbers start rolling in, it can either be a breath of fresh air or a wave of anxiety. Finding that perfect formula that gets your product the best ROI for retail may vary. However, there is one standard thing we know most brands need to be successful in retail: in-store marketing. Here are some great ways to utilize in-store marketing to keep your sales coming.
Create Buzz With Events
If you are just putting your product in stores or rolling out a brand new line, flavor or feature, a launch party is a great way to create that excitement that you're looking for. Hosting an event in-store is a fun way to get your community to come participate in your brand's new endeavors. Consider getting local influencers involved by inviting them to participate in the festivities to give their followers a reason to come out.
If it isn't the right time for you to do a launch party, setting up a sample station or a goody bag station in-store is a great way to attract new consumers who are already shopping there. A study run in 2018 by Costco showed that sales after customers consumed samples increased anywhere from 55% to 600% depending on the product. In fact, 81% of consumers agree that they would be more likely to buy a product if they were offered a sample.
By capturing the idle consumers that are already in-store and giving them a reason to get to know your brand, you're potentially converting them into loyal, lifelong customers.
Grab Attention With Displays
For those moments you don't have brand representatives on-hand to explain what your products are all about, displays do a great job of attracting customers as they walk through the store. Don't let organic foot traffic pass your product on the shelf without a second look - make sure your display is high quality, educational and brand-centric.
The Balance found that products on sale or clearance were outperformed by full-price products with point-of-sale or POP displays by 18%. This means people are more likely to buy (and even pay more for) items that are accompanied by signage.
Here are some ideas for the kinds of displays that will grab the attention of consumers:
End Caps: Whether you choose to show your brand's personality through larger-than-life displays or stylish pop-ups, the goal should be to make your brand hard to miss. Consider placing them in high foot traffic areas like near registers and aisle entrances.
User-Generated Displays: Include your dedicated fans' content in your branding and use it in stores. This will create a sense of community within your brand and generate loyal buyers. Incentivize your followers to tag you in any UGC produced on social and make sure to ask permission before using it!
Interactive Displays: Create a display the consumer can use to test the product. A great example in the tech industry is Apple—being able to use a product and see all the features available before buying is a great way to ensure sales.
Color Matching Displays: Overtone, a brand that specializes in products for color-treated hair, has provided color swatches for a variety of their conditioners to provide an accurate representation of their product. Implementing this in your displays in-store could help close the sale on a product that some people may not be sure about.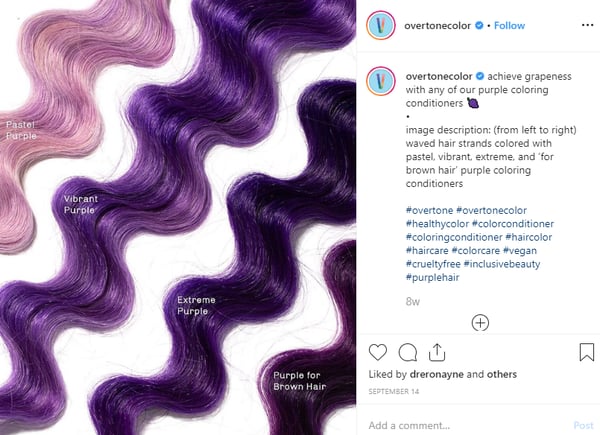 If you want more inspiration for displays that drive ROI in-stores, read our other blog on that here!
Drive Traffic With Contests and Giveaways
With 74% of shoppers unlikely to share a product on social networks after purchasing it, getting the word out about how great your product is can be difficult. One of the best ways to get consumers talking about your product and drive in-store sales is through contests and giveaways.
Here are some great ideas for contests and giveaways that can lead to more sales:
Post Your Own + Hashtag/Geotag: Have your followers enter by posting a photo with a creative in-store backdrop and using a campaign-specific hashtag and/or store location geotag. This contest type means that picking the winner will take more time because it requires a more subjective eye. Share the winning post and thank all participants!
Drive More Contest Entries: If you feel like you're not getting enough contest entries, encourage your store visitors to complete bonus actions to better their chances of winning! Have them tag a friend in an Instagram Story while visiting. These tagged users are fresh eyes and potential new followers that can turn into participants in your contest.
Incorporate Influencers: Create online buzz and drive in-store traffic by partnering with influencers for a giveaway. Instruct your influencers to include the stores your product can be found in when promoting the giveaway so their followers know where they can grab it!
Retail success is a major stressor no matter what brand you're talking to. By implementing some of these in-store marketing strategies you can help drive sales and boost your ROI for retail. If you have any questions about the methods we mentioned above to increase your in-store ROI, contact us here. Statusphere's team is full of industry professionals that love driving great results for the brands we work with.