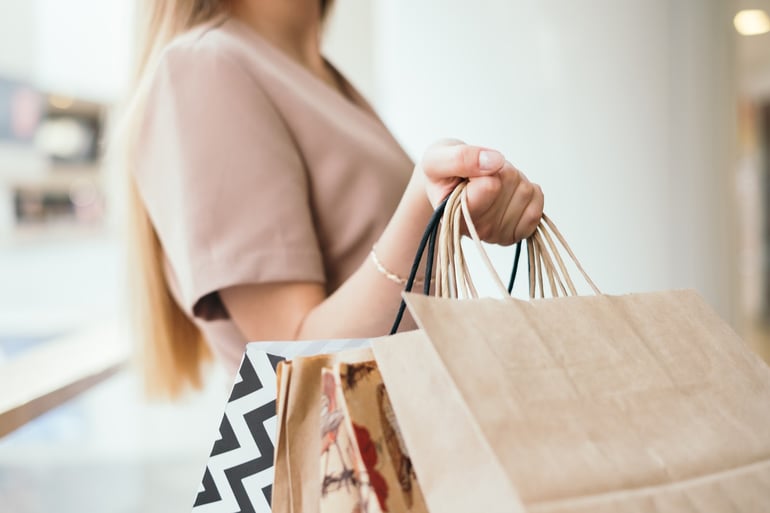 Attracting new customers in stores has just as much to do with your branding and packaging as your in-store promotions. Grabbing the attention of potential consumers can be a struggle when they are likely shopping from a list and aren't usually going to pick up unfamiliar products and items. Here are 7 ways your brand can attract new customers using in-store promotions (without being pushy).
1. Sales
Offering a BOGO or a discount on your product can be a great way to get new customers familiar with your product. When your product has a lot of competitors on the market, like granola bars or other food items, it can be hard to get customers to drop their habitual buying since 43% of customers spend more money on brands they are loyal to.
One way to get customers to take a chance on a new product is a sale. Consider adding a percentage off discount or by flat dollar amount (20% off versus $10 off) and see what gets you the highest conversions. People love to save money, so if they feel they will be getting a deal for a comparable product they may be more willing to make the switch.
2. Sampling
A study in 2018 run by Costco showed that sales after customers consumed samples increased anywhere from 55% to 600% depending on the product. In fact, 81% of consumers agree that they would be more likely to buy a product if they were offered a sample.
Product sampling doesn't have to be limited to food items! You can have a booth with swag bags or small tester items available for new customers to try. Birchbox, a makeup subscription box, offers a smaller version of their box service for $10 dollars a month compared to the full-size edition. They saw 30% of their tester size customers switch to their full-size box after receiving a test box.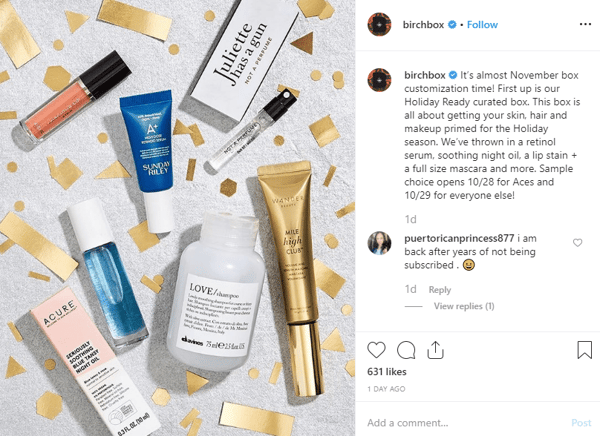 3. Endcaps
These fun eye-catching displays can grab consumers' attention and bring new customers over to your product out of curiosity. The difference between your product being purchased or it being overlooked could be a splash of style⁠—so make sure your brand doesn't fall flat.
For endcaps, we recommend keeping them brand-centric, fun and colorful. The name of the game here is attention-grabbing. Keep any text you include large and readable from a distance. (It'd be a shame to miss out on sales due to poor signage). If you need a dose of inspiration to fuel your ideas, here are 10 awesome endcaps to get you on track!
4. Beacons
Since Apple's debut of beacons in 2013, this location-based technology has evolved to provide personalized in-store (and out-of-store) marketing updates straight to mobile devices in range. Now based on proximity, brands can push promotions, sales and loyalty rewards through to shoppers who are in the range of your beacon and on their mobile device. The range for each beacon usually encompasses the area of the store and some of its surroundings, though each one has different parameters.
Utilizing this type of data gathering can help you better understand how consumers navigate through your store or where they spend the most time—both huge benefits when you take a look at in-store sales and store layout.
5. Social Media Contests
Running an in-store social media contest can bring in a lot of happy shoppers, new and old ones alike. Ask your followers to participate in an in-store contest where they take photos of themselves with your product and post them under a specific hashtag on social media. Not only are you bringing in fresh content for your social feeds, but you're creating buzz around your brand that may lead to new customers.
To entice shoppers to enter your contest, offer a discount on the product after proving they posted. You can even consider running a long-term contest or giveaway and pick a winner who really stood out.
6. Roadshows
Roadshows are a series of traveling pop-up stores that feature brand's products in markets where they aren't primarily located. The Amazon Treasure Truck is a top-tier example. The truck features prominent brand displays, exclusive deals and rolls in with a whole lot more than just product—it is an exclusive entertainment experience complete with food, photo ops, product testing stations and other incentives.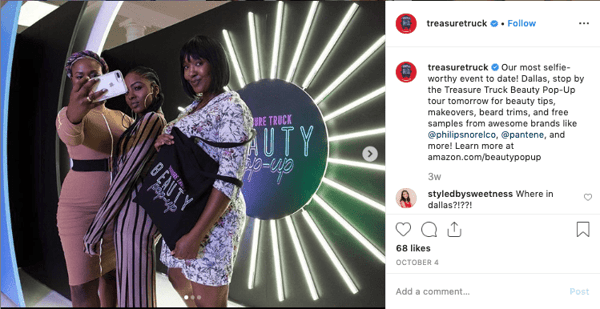 We can't all be Amazon, but we can definitely learn from their marketing strategies. Draw people into your event by choosing a high foot-traffic area and make it enticing enough for people to want to stop by. That means the production value required for hosting a roadshow should be buffered into your marketing budget. After all, consumers could easily choose to find or order your product elsewhere!
7. Influencer Marketing
Bringing in trusted thought leaders from platforms like Instagram and YouTube can get your product in front of an entirely new audience. The best part is that influencer marketing doesn't have to be exclusive to just these apps—there are plenty of ways to partner with social media influencers that you can leverage their buying power for in-store promotions, too.
Here are some ways to utilize influencers to create in-store impact:
Invite them to exclusive in-store events
Have them run your sampling booth for a day
Bring them on the road with your brand
Have them promote coupon codes for in-store use only
Include them in your in-store marketing materials
However you choose to incorporate influencers, you can be sure new customers will be curious to see what your brand is all about with their participation. If you have any questions about implementing in-store promotional materials or about including influencers in your marketing efforts, contact us here. Our team at Statusphere is always ready to answer your questions and help make your brand's goals a reality!