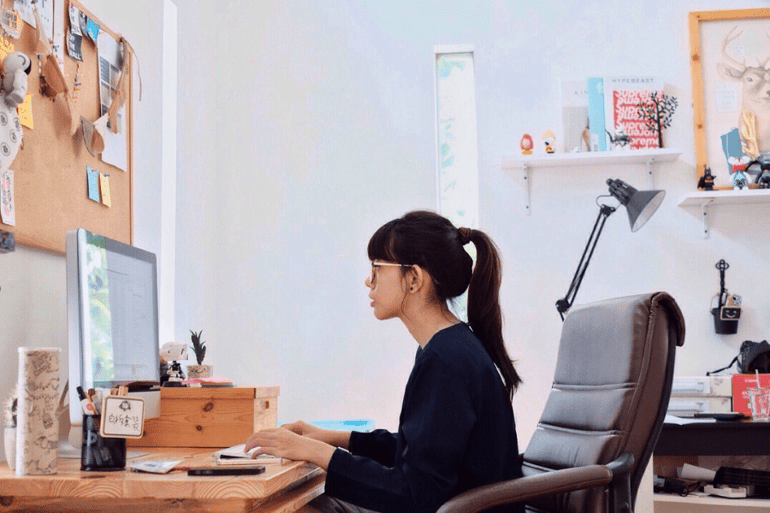 From getting influencer campaigns started to monitoring ongoing ones, keeping tabs on your crew should be easy to manage. Once you start making contact with multiple influencers and setting terms with each one, keeping everything straight without a spreadsheet would be insanity. Here are some key elements to keeping up with your influencer campaigns and managing results with the help of spreadsheets—we're huge advocates for Google Sheets!
Build out Your Spreadsheet by Stage
If you're running multiple influencer campaigns, we suggest keeping separate spreadsheets per campaign—especially if this includes multiple platforms. You might need different sections for an Instagram campaign than you would for a YouTube campaign. Keep in mind the different deliverables and information you may need to store.
We recommend breaking it down by stage:
Outreach.

Here, you can organize a list of all the influencer outreach you will do for your campaign. Track when you last DM'd or emailed your potential influencers, if they responded and if they're actually interested. Worried about crafting the perfect pitch to work with Instagram influencers? We've got you covered in

this blog.

Agreement.

This tab should contain any information relevant to the contracted campaign. You'll want to have a high-level view of all influencers who have

signed their agreement

, if their product has been shipped and if it's been received.

Post Tracking.

Anyone who has agreed to participate in your campaign should be accounted for in the posts tab. Why else would you be sending out free product in the first place? This tab is also great for tracking whether or not all requirements have been met, post metrics and any notes for influencers you'd like to continue working with on

future collabs

. Keep your campaigns quantified by tracking these numbers:

Number of photos/videos created

Likes/view count

Comments

Link/promo code usage
Be sure to add links for all influencer content so you can refer back to those posts as needed.
If you have trouble figuring out the layout, we've already put together a great resource spreadsheet for your use on any influencer product gifting campaign. You'll see we've broken our Instagram Influencer Campaign Manager spreadsheet down by stage: influencer outreach, agreements and post tracking. You can grab that here and customize each tab however you may need.
What Influencer Information to Compile
Keep it basic or get specific. The information you need may vary, but there are standard columns you should include in every campaign spreadsheet. Make sure some of these essential data points make it to each tab of your spreadsheet so you can keep track of all the influencers' information accurately and without having to switch back and forth.
Include the following:
Influencer names

Influencer emails

Influencer handles on each platform

Follower/subscriber count

Average engagement rate

Influencer type/category

Location
Here at Statusphere, we always make sure to include these categories in our management processes, including the spreadsheet we've made available to you! You'll even notice that once you input basic information such as an influencer's name, IG handle and email, it will automatically populate from one tab to the next! Our pre-set spreadsheet also has a check-box setup that allows you to check off requirements as the influencer fulfills their contract, making it easy to see progress at a glance.
Keep Your Spreadsheets Up-To-Date
Your spreadsheets are only helpful when they're updated, so be sure to refresh your info at least once a week during a campaign. Update your influencer list at least once a month to keep accurate data for followers and engagement rates. When you're consistently checking these numbers, you might notice unusual spikes in influencer follower count—be especially wary of this as purchased followers on Instagram is becoming more and more common.
Making sure your spreadsheet is spick-and-span will help avoid any confusion when you need to put together numbers for reporting or contact an influencer about their contract. Imagine accidentally contacting an Instagram influencer about a campaign running on YouTube because the information on your spreadsheet was mixed up—don't be that brand. If you start to get overwhelmed with the upkeep of your spreadsheets and management of your campaigns, a full-service influencer management company like Statusphere may be exactly what you need. From finding and contacting brand-appropriate influencers to tracking the results and reporting, our team can work with your brand through every step. Click here to schedule a consultation.