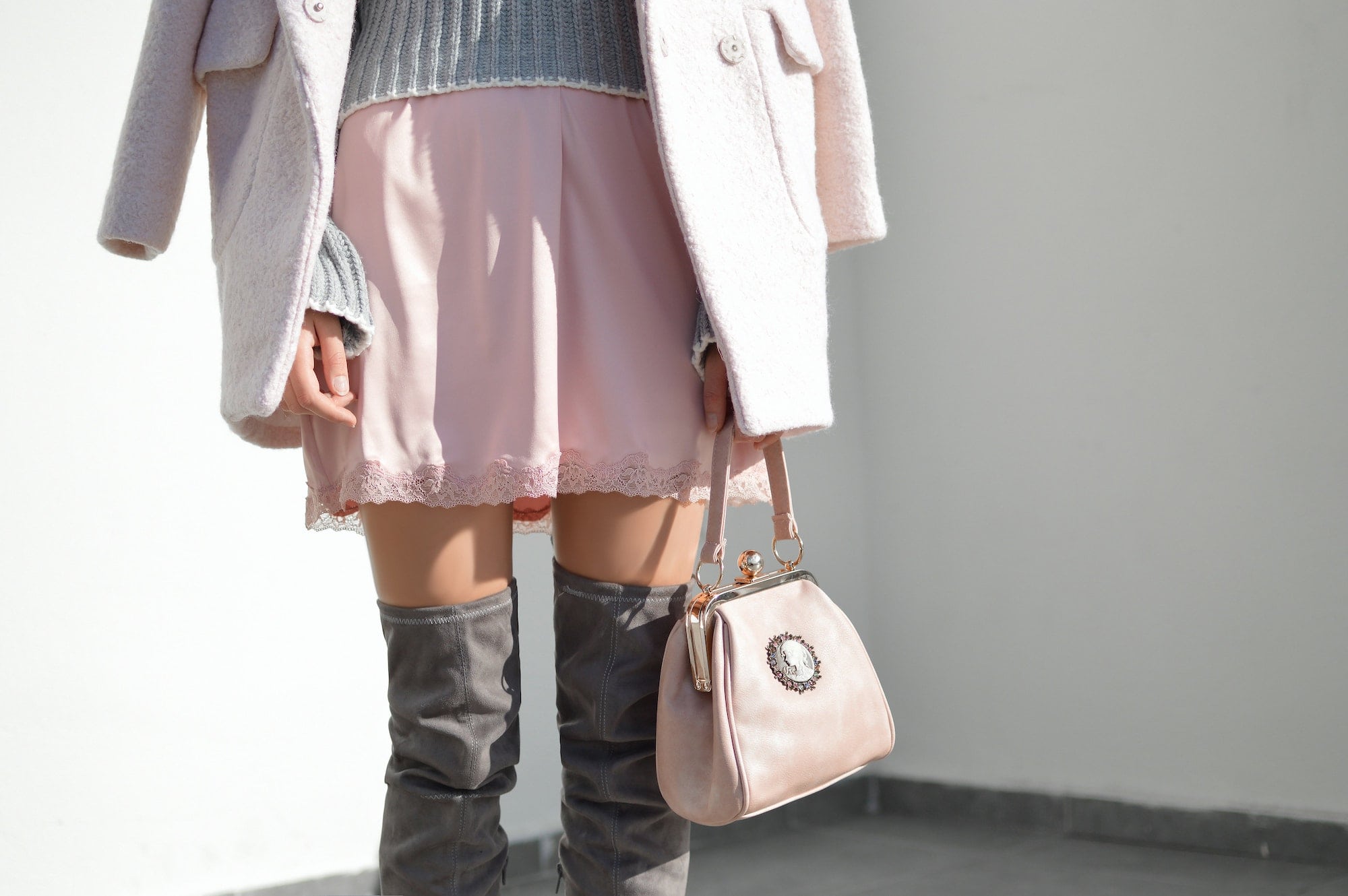 As ecommerce gradually morphs into social media ecommerce, it's crucial to understand the difference, and how your brand can take advantage of the online tools right under your fingertips. When the majority of your customers are already on social media, selling them products in-app just makes sense. If you're looking to expand into social media ecommerce but aren't sure where to start, we've got you covered. Below, we're breaking down all of the basics you need to know to get started.
What Is Social Commerce?
Social media ecommerce, or just social commerce, is when brands sell their products directly on a social media platform. Users can complete the entire shopping and checkout process without having to exit the app and brands can put their products directly in users' feeds in shoppable formats. This differs from regular ecommerce, where users may discover a product on social media but must exit the app to find and then purchase the product.
Utilizing social commerce can be a huge asset to your business, especially if your target demographic leans younger. Forty-eight percent of internet users between the ages of 18 and 34 have purchased through social media in the past, and their options for doing so are only growing.
How to Start Using Social Commerce for Your Brand
Currently, the majority of mainstream social media platforms either have social commerce features already or are planning to expand into them.
While social commerce is still in its infancy, now is the perfect time for your brand to start taking these features for a spin. Here are some platforms you can get started on.
Facebook
Most people are at least vaguely familiar with Facebook Marketplace, where users can upload photos and prices of items they're looking to sell. While this feature can already be used to sell directly in the app, an even better tool for brands to explore is the Shop feature, which allows you to curate your brand's storefront directly on your page. When customers come to your Facebook page looking for information or photos, they'll be able to see all of your products with the click of a button. And thanks to Checkout, customers can purchase your products mere seconds after discovering them, without even having to leave the app. You can set up a Shop and a Checkout for your brand from Commerce Manager.
Facebook is also testing a feature called Live Shopping, where consumers can purchase items during a live stream without leaving the video. Brands are taking to the streams to showcase their products, offer behind-the-scenes access and chat with audience members. Viewers can add products to their carts and check out at any time, including after the stream has wrapped.
Instagram
It's no secret that Instagram has been expanding and perfecting their social commerce functionality for some time. From adding a Shop tab to rolling out product tagging, this platform will likely be one of the handiest in your social commerce arsenal. With Instagram Shops, brands can upload their product catalogs directly to their profiles, so users can shop without having to be redirected to the link in your bio. And since Facebook owns Instagram, you can streamline your Shop and Checkout across both platforms for a seamless customer experience. Be sure to keep your products as up to date as possible, as they can also be discovered in the Shop tab to Instagram users who may not already follow you. First impressions are everything!
Instagram is allowing a small number of brands to grant product tagging permission to influencers they're working with. This would allow influencers to tag your products in their posts, creating a seamless product discovery and purchase experience between their followers and your brand. In the meantime, it would be worthwhile to set up your brand's Shop on Instagram so you're ready to start using this feature when it does become widely available.
TikTok
TikTok is working on ecommerce functionality of its own. In October of 2020, the app partnered with Shopify to bring Shopify merchants access to In-Feed shoppable video ads and tracking.
TikTok has also been testing other in-app social commerce features, like liveshopping and storefronts where brands can catalog their collections of products. These features have made a public debut yet, but in the meantime, keep growing your brand's TikTok presence, and keep your eyes peeled for updates.
Pinterest
Pinterest has a wide range of social commerce features that make discovering and purchasing products seamless for users, and convenient for brands. Brands can create product pins that link directly to the product page and even display prices, availability and purchase location.
Pinterest also allows business accounts to add Shop the Look product tags and to create Buyable Pins, which allow users to discover and purchase products directly within the Pinterest app. They even have try-on product pins that allow users to try on products using augmented reality to see how products would look on them.
Pinterest is also testing a Shopping List, which compiles all a user's product pins in one place and even alerts them to any price changes.
Ultimately, the more ways you take advantage of these shoppable social media features, the easier it will be for users to purchase from you at the moment of discovery.
Social commerce can be a game-changer for brands, especially when you add influencer content into the mix. But not every company has the time or resources to devote to influencer management. At Statusphere, we handle the entire influencer campaign process for you from start to finish with our network of reliable content creators. If us handling your grunt work sounds like a sweet deal, contact us today to see how our influencer marketing experts can help you achieve your campaign goals.