Top-down product photos are all the rage on social media. It gives you many ways to showcase your brand in a creative manner, but without the right tools it can be a challenge. Today we are going to talk about some tips and tools to help you create better social media photos for your brand.
Surfaces
Let's start with the surface. Many people don't realize that half the beauty of a great top-down photo is the surface that it is photographed on. Some surfaces that are great for ariel photos include wood, marble, and other natural surfaces that are unique. Now this doesn't mean you need to drop hundreds of dollars purchasing unique tablet tops. All you just need small pieces of the different types of material. For wood you can purchase a few pieces of quality laminate and hook them together to form a small surface area, and for marble, you can purchase a small slab on Amazon for under $30
(that's what I used for the photo above).
Props
Adding the right props to your photos is a great way to add depth and color to your photo. If your product is plain, you might want to add a pop of color by including a small flower or painting your nails a bright color and using your hand as the prop. Here are a few great/easy prop ideas that you can use in different top-down photos:
Fresh Flowers
Pretty pen
Cup of coffee or latte
Scrapbook paper or a napkin
Use your hand to hold the product
A pastry on a small plate
Small Jewelry plates
Lighting
As with all photography, lighting is extremely important. When taking a top-down photo, you need to make sure that you don't have hard light coming from one source. This will cause harsh shadows. Instead opt for a diffused light source. Probably the best diffused light source would be photographing outside on a cloudy day, or taking a photo in a room where you have windows letting in light from multiple sides.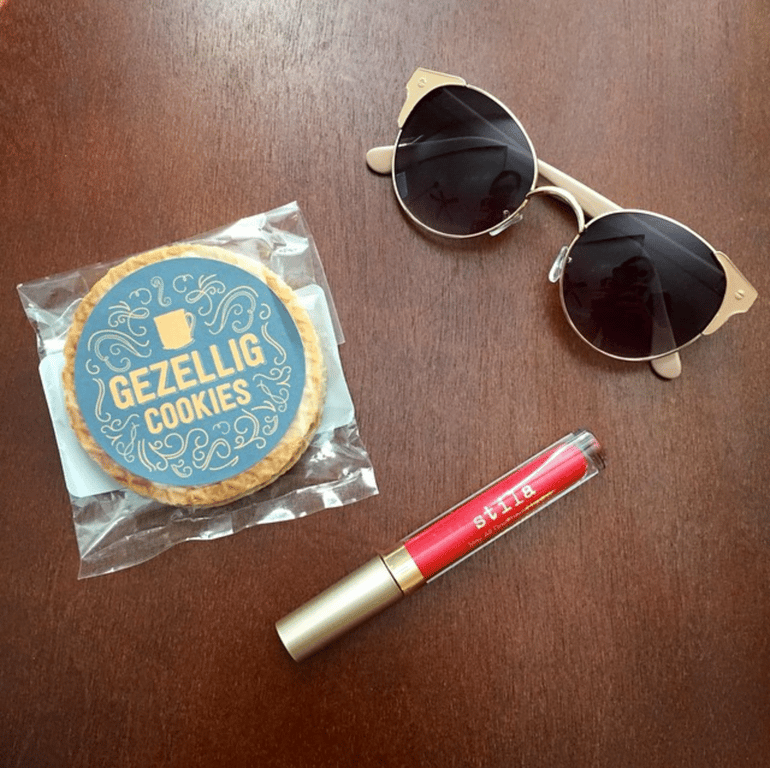 Less is More
When it comes to coming up with new ideas for top-down photos featuring your product, keep in mind that less is more. Keep it simple. Adding too many props or colors can distract from your product.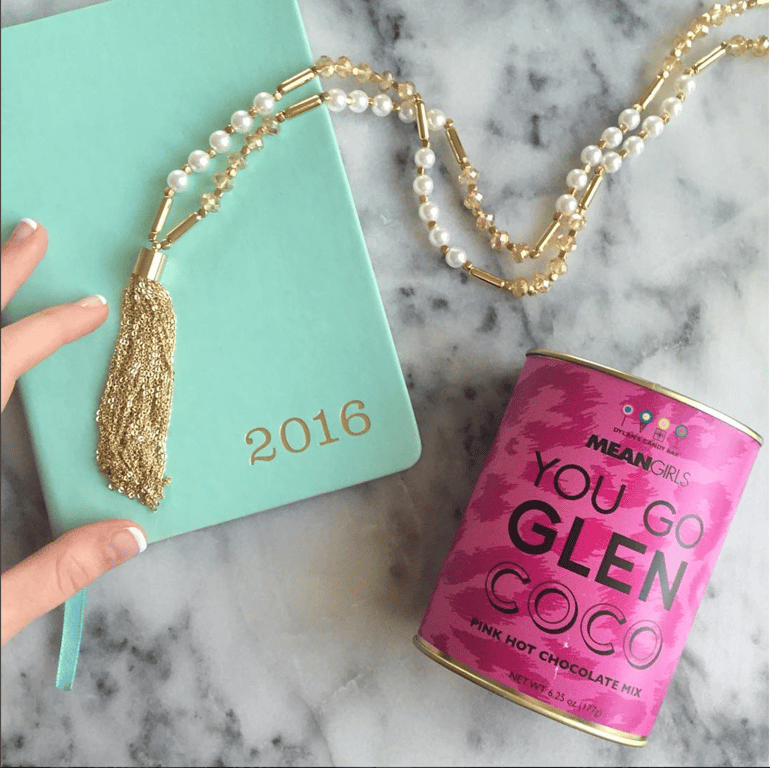 I hope these tips will help you take your top-down photos to the next level! If you test out any of these tips, be sure to share your photos with me on our social networks (Twitter, Facebook, Instagram).