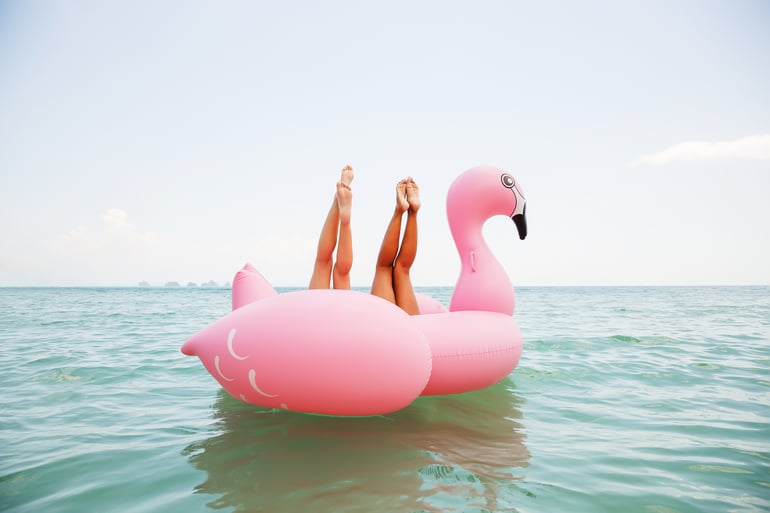 In order to maximize your marketing efforts, it's important to incorporate social media campaign ideas that are relevant and keep up with the ever changing social media platforms. Brands often overlook the little, yet strategic things they can do to use social media to its fullest potential. Here are six campaign ideas to optimize your retail marketing efforts.
1. Utilize the Packaging to Boost Word of Mouth
Packaging is a great way to build a relationship with your customers and ask them to share it with others. It's amazing what people will do if you just ask. Adding a simple line of text to your packaging that asks for people to share a picture of them using your product can go a long way! Also, make sure to take into consideration how your product and it's packaging photograph. Is there a way to make it stand out or make people want to take photos of it? Maybe add a pop of color or a design element that makes it memorable. Glossier is a good example of a brand who has stellar packaging.
2. Create a Unique Hashtag
A fun and creative hashtag for the campaign makes finding and sharing content related to the campaign simple for both you and your followers. Encourage your followers and any influencers you partner with to tag their photos with the unique hashtag so they can join the conversation and have their content be seen. Not only does this create engagement and extend your brand's reach, this will help promote the product by showing future customers that people love it, which will help social proof (or legitimize) your brand in their eyes.
3. Run a Contest
Another great way to maximize your efforts is by running a contest or giveaway. You can encourage people to share user generated content about your product as a way to enter to win more product or coupons. Keeping customers engaged and involved in your brand is a playful way to keep your company top of mind when the customer is shopping. Plus, you gain some valuable user-generated content to post of your own social accounts. Check out our blog on how to run a giveaway for more details.
4. Advertise Using Geo-Locations
When creating social media ads for retail products, it is critical to segment your audience based on their geo-location. You should also tag your location on normal social media posts. By tagging your geo-location, you are expanding the reach of your post to more of your target audience. This is especially important for retail because the people who find you via your geo-location are probably close enough to purchase it. And don't forget that you can now also tag your location on Instagram stories!
5. Utilize Local Influencers
Influencer marketing is an essential way to boost marketing efforts that works for pretty much every brand and their needs. Influencers build trust by having credibility from their followers. Followers respect their influencers' content and recommendations, which makes your content automatically more valuable. At Statusphere, we match brands with carefully vetted influencers that fit their unique niche and goals. Quality influencers equals quality content that will be valuable for your marketing efforts.
6. Use CTAs
Using CTAs can help promote your product by encouraging people to buy the product and informing them on where they can do so. On your social posts, be sure to use CTAs like "Find this product on our website, link in the bio!" and "Get yours at your local @Target" to save customers a scavenger hunt to find the product. Always tag stores with the "@" symbol, place the tag over the product in the Instagram photo, and make sure geo-tagging is enabled. You can also use social shopping tools like Like2Buy to easily connect your Instagram feed to online stores!
These 6 campaign ideas are easy, yet effective ways to maximize your retail marketing efforts. As always, it's important to keep up the with growing trends on social media and gear your strategies and campaign ideas to align with them. If you need help creating a campaign that works,
contact Statusphere
to talk to an influencer marketing specialist.