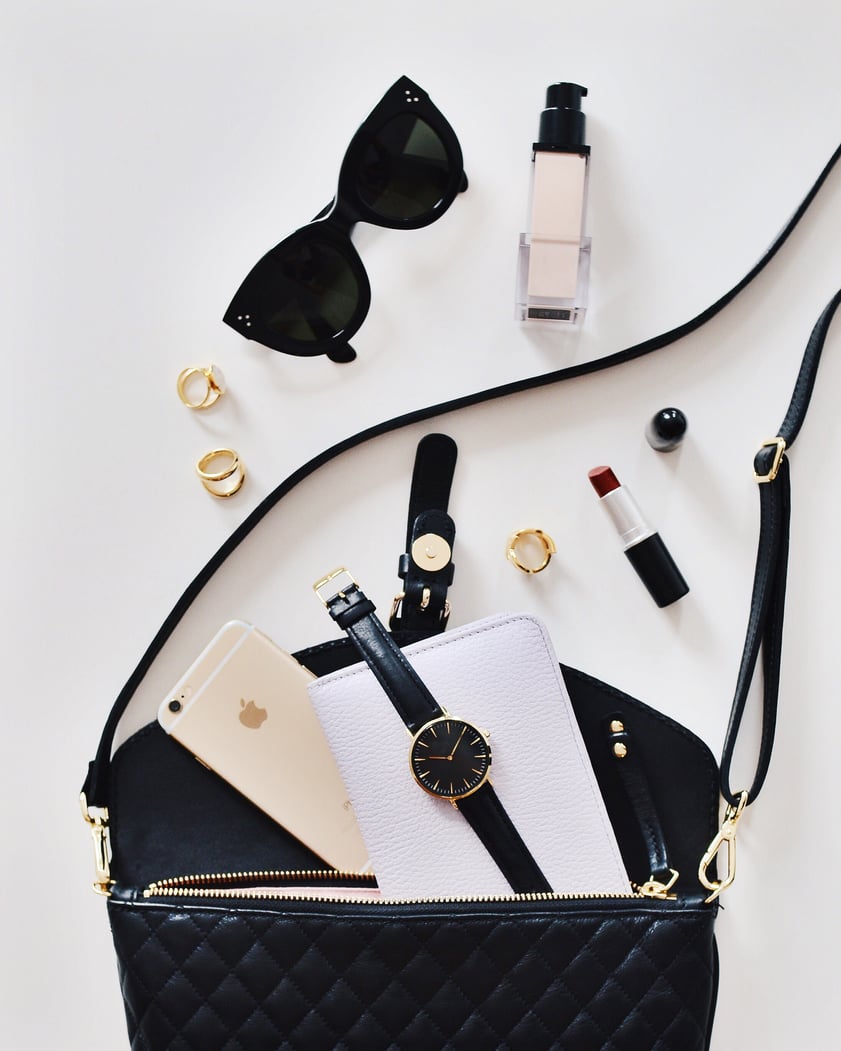 Product seeding consists of sending a product out to a select group of consumers or influencers in the hopes of generating word-of-mouth referrals, feedback about your product and/or organic user-generated content. Want to get started but haven't created a product seeding strategy before? Here are some tips to build your first product seeding strategy.
Step 1: Determine Your Objectives & Budget
It's important to determine what you want to get out of your product seeding campaign before you do anything else. This will help you decide who you want to send your products to. It will also help you measure the success of your campaign.
Are you hoping to bring more awareness to a new product line or new collection? Get feedback about a product? Generate engagement organically? The more specific you can be, the better. To help you narrow down your objectives and budget, consider on the following:
Consider your constraints. Determining your budget and other constraints is one of the first steps in defining your product seeding goals and objectives. For instance, the number of people you want to reach with your product seeding campaign may differ from the number of people you're physically able to send products to. Your budget may limit the amount of product you're able to give out, but if you want to create lots of buzz about your product, you can send out products strategically to extend your reach. Incorporating influencers into your product seeding strategy is a popular and strategic way to get user-generated content and word-of-mouth referrals that are seen by a larger segment of your target audience.
Consider your campaign type. Consider the types of people you want to incorporate into your product seeding campaign, from everyday customers to micro-influencers, macro-influencers and celebrity influencers. There are advantages to working with each, depending on your campaign goals. If your product is brand new and you're looking to work out any hiccups before you do a large-scale roll out, you may want to send the product to your most loyal customers, micro-influencers and macro-influencers in your niche in order to get a variety of quality feedback. If you're hoping to get lots of eyes on these product reviews, working with a celebrity influencer can help you reach a larger, wider audience. Alternatively, if you want to reach potential customers within your niche, it's best to work with micro-influencers and macro-influencers whose audiences align with your target audience. These types of influencers have better engagement than celebrity influencers and will help you reach more of your target audience.
Step 2: Pick a Product
After determining your goals, it's time to choose what product you want to gift. Ensure that you're getting the right results for your brand by:
Choosing a product the influencer would actually use. Paying close attention to the influencer's highly-curated feeds and researching what types of products they've promoted before can help you prevent sending them the wrong product.
Gifting your best selling products in order to generate the most positive buzz and get influencers interested in trying more of your products.
Sending the influencer a full-size product rather than a trial size so they will be more likely to post about it.
Step 3: Find Influencers
You can increase the likelihood that your selected influencers will post about your product by aligning with the influencers in your niche. This means searching for influencers who post about products related to your industry and whose audience align with your target audience. Here are some tips for matching with the right ones:
Search hashtags related to your industry
Research your followers and the influencers they follow
Determine the social channels where your target audience spends the most time and find influencers on those social channels
Look at the potential influencer's social profiles to determine their niche, the types of products they tend to post about and the posts that their followers engage with
Look at the influencer's audience size and engagement rate to determine if their audience is genuine (as opposed to bots)
Mastering influencer product gifting can be challenging, but just making sure your brand does proper research before pitching can make a huge difference in your campaign's success.
Step 4: Plan your Influencer Outreach and Management Strategy
Making a good first impression can impact whether an influencer works with you or not. Be professional, friendly and specific about your requirements. Influencers should have a clear understanding of what to expect of your brand's campaign just by the first DM or email pitch. Here are a few things to consider:
Make sure your pitch introduces who your brand is and what your brand stands for
Make it clear what you like about their content and why you believe they'd be the perfect fit for your brand so your outreach message feels personalized
Provide the influencer with clear and straightforward information about the campaign -- from the product they'll be getting, to the content you expect, to the time frame.
Ensure that the influencer knows that you value them and their content by engaging with their posts -- this shows them that you value their work and that you're engaged with the community
Maintain a relationship with the influencer outside of the campaign, especially if you enjoyed their content. They may be more inclined to work with your brand again in the future.
By following these steps your brand will be on the right track with its product seeding strategy. Need help finding influencers and managing your product seeding campaign? Our team of influencer marketing specialists can help! We manage influencer marketing campaigns from start to finish, from finding influencers, to sending products, to answering any questions they have along the way. Click here to learn more about how we can get influencers posting about your brand for your next product seeding campaign.