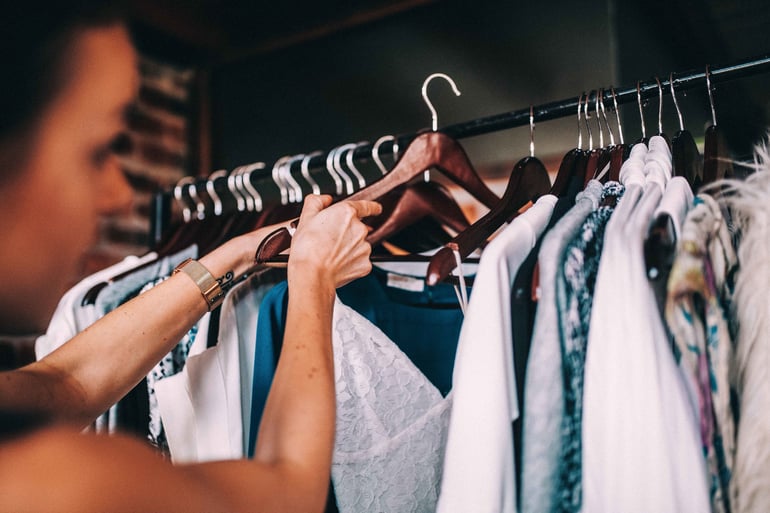 If your brand is focused on retail sales, the importance of merchandising can't be overstated. When a potential customer sees your product in a store, their decision to buy or not to buy could come down to the merchandising strategies that you employ. According to Repsly, 50% of consumers are likely to switch brands if a company doesn't anticipate their needs via merchandising. Luckily, with the new year comes the chance to focus on implementing new merchandising strategies that can turn browsing shoppers into paying customers.
With the help of these top merchandising strategies, you can ensure your brand jumps out to customers — and hopefully right into their shopping cart!
Create Compelling Visual Displays
Compliant IA predicts that the future of merchandising will bring "experiential merchandising initiatives that engage multiple senses and encourage social shares." This may sound intimidating, but you can implement this strategy with the help of simple yet compelling visual displays. These displays should be created with the intent to be shared on social media and draw in more potential customers. For a makeup brand, this can be as simple as creating Instagram-friendly mirrors with messages that encourage shoppers to snap a picture trying on their favorite products!
Glossier excels at including visual merchandising in its retail locations. For example, their Los Angeles store is home to "Glossier Canyon," a custom-designed room inspired by Arizona's Antelope Canyon. The room boasts lighting that changes from day to night in realtime, and even realistic desert sounds to add to the immersion and engage the senses. Most importantly, it couldn't be more Instagram-friendly!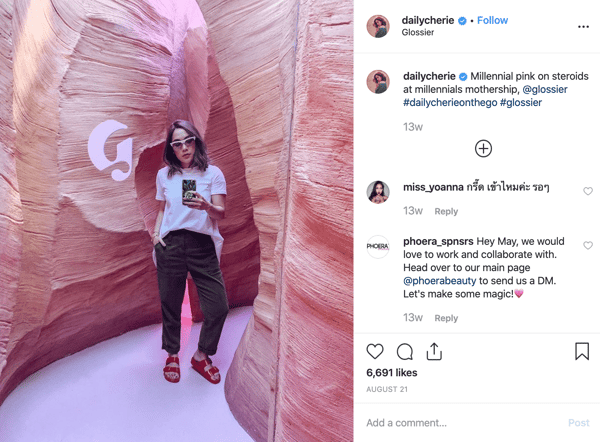 If you need more tips on optimizing your brand's social media for a retail rollout, check out this blog.
Use Cross-Merchandising
Although signage indicating sales or markdowns is certainly not going anywhere, consider catching the attention of customers with cross-merchandising in 2020. Simply create displays that inform the customers of products that complement each other! For example, if your brand offers sweaters and mittens in matching patterns, place the products next to each other with signage in between that reads something along the lines of "Get the matching set!" Customers who may have missed out on nabbing a cute winter set will appreciate the extra effort your brand made to inform them.
This method is also a great way to encourage last-minute purchasing decisions in customers. According to Repsly, unplanned purchases make up between 46% and 70% of total purchases in stores, so making sure your brand's merchandising strategies encourage impulse purchases is a must!
Capitalize on Holidays to Generate Excitement
As far as merchandising strategies go, generating excitement in consumers about your brand's products is paramount. A great way to accomplish this is to capitalize on the thrill of the holidays! There are many merchandising strategies your brand could employ to go about this, but a unique one involves the store-within-a-store concept that can be seen in retailers such as Target.
Leading up to the holiday season, Target transforms a corner of its stores into the Wondershop. These mini-stores are filled with Target-branded products and seasonally-appropriate merchandising displays to catch the eyes of customers passing by and draw them into the excitement of the holidays. This strategy can be applied at other times of the year as well! For example, Target offers a similar shop-within-a-shop during the Halloween season called the Hyde & EEK! Boutique.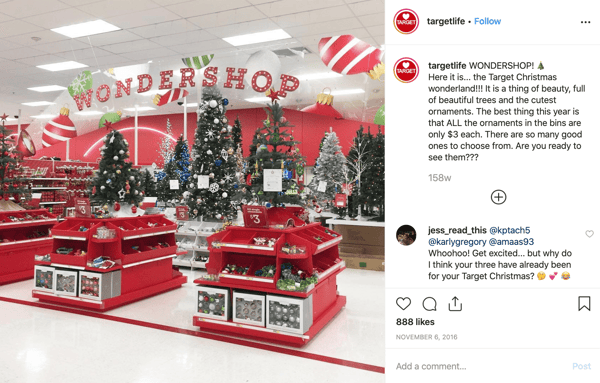 The best part of these merchandising strategies is that they can all be bolstered by micro-influencers! After all, merchandising strategies only work if customers are seeing them in stores, and an influencer marketing campaign that involves creating content at retail locations can help draw them in. At Statusphere, our influencer marketing specialists can connect you with micro-influencers who are the perfect fit to support your brand's merchandising strategies. Click here to chat with a member of our team today!